Nifty has a dull day, with a weak opening and lowed closing, the index is consistently resisting the zone of 7550. On the 10 minute chart the resistance appears at the level of 7550-7560 and the support is at 7420. The range for the index looks like 7400-7500.
The other NSE indices have all closed in red as well. The NIFTY REALTY was the top loser with a closing of 1% lower from yesterday, NSE Infra, NSE IT were the other losers. Whereas the BANK NIFTY closed half a percent down with 9 out of the 12 bank nifty stocks closing in red.
Leading the market were some oil companies like Cairn india and Castrol which were up 2-4% and Hindalco from the steel sector, whereas the losers has to have banks, namely UCO Bank, IDBI Bank and some other big names like Reliance industry, Infosys and BHEL.
We see today crude is fairing poor as opposed to yesterday's gains which was a reason for cheer in the market following which the US markets were in green yesterday, however today we expect them to be not the same. The European index FTSE 100 is trading half a percent lower whereas the others like CAC 40 and DAX are mildly negative to flat. In Asia, cheer comes from japan solely as it closed 1.3% higher whereas the Chinese indices where the losers with a closing of 2% lower from Shanghai Composite.
CHART OF THE DAY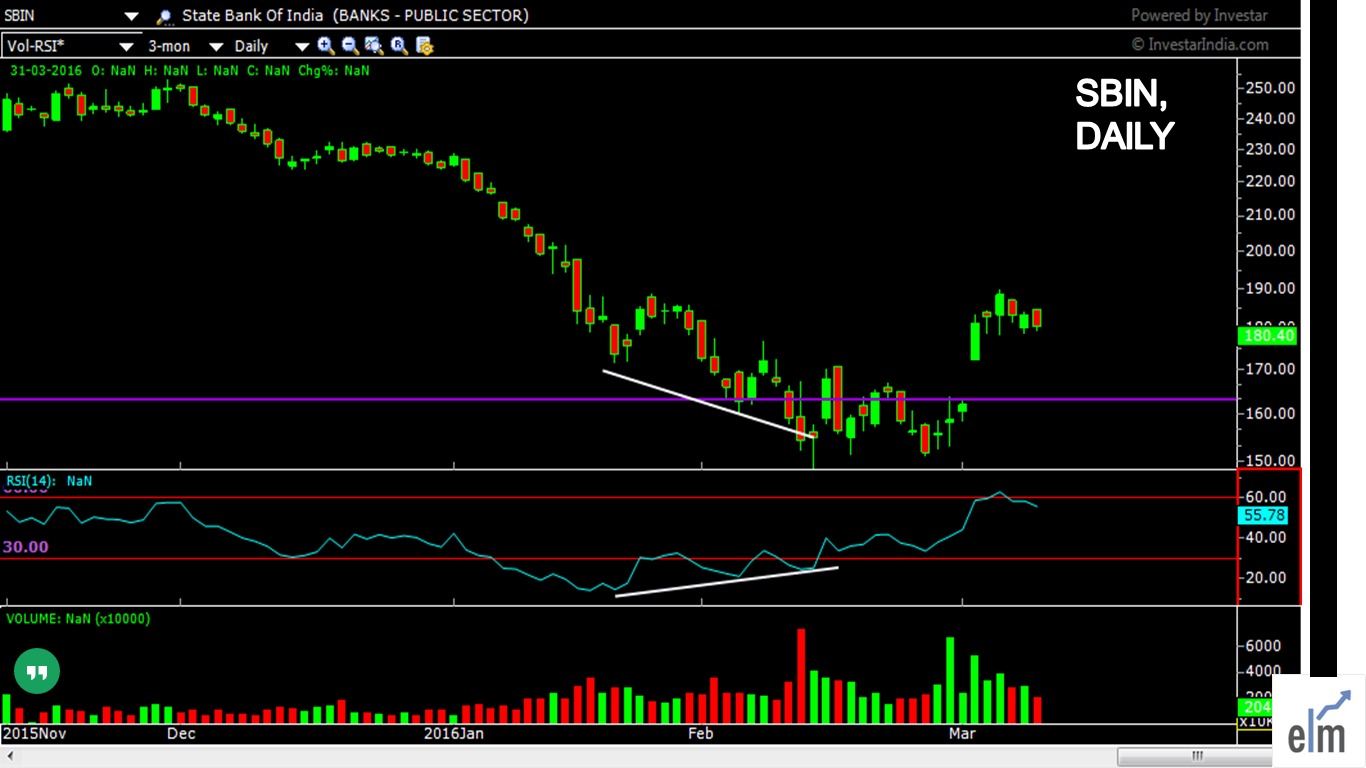 We earlier once mentioned a positive divergence on the chart of State Bank of India and following the same the stock has headed highed with a huge gap on the chart. However now what has surfaced is not strong atall with the volumes falling sharply in the face of rising and consolidating price. At the present it wont be fair to call the chart exactly week, but we can surely expect the stock as well as the index to correct a little bit.
__________________________________________________________________________________________________