PSU BANKS UPDATES
Price Movement Today: Markets started off with a negative note, hit a low of 8428 to close at 8477(-0.48%). Stocks which gained the highest today are BANKBARODA(+15%), TATASTEEL(+4.17%), SBIN(+4.00%), PNB(+3.5%) and GAIL(+2.33%). The biggest losers were CIPLA(-5.06%), ZEEL(-2.79%), HINDALCO(-2.63%), HEROMOTOCO(-2.38%) and ONGC(-2.37%).
We are coupled with: The Global markets were a mixed bag today. The NASDAQ was up +0.40% today along with NIKKEI (+0.50%), FTSE(-0.09%), DAX(+0.28%), HANG SENG(-0.74%), SANGHAI(+0.71%).
Pockets of strength and weakness: Sectoral indices were a mixed bag today with CNX PSU BANK(+6.19%) being the highest gainer. This was followed by CNX METAL(+1.16%). The sectors which lost the most was CNX REALTY(-1.58%), followed by CNX ENERGY(-1.31%), and CNX MEDIA(-1.03%).
PSU bank rallies – The government has decided to revive the ailing PSU banks by infusing capital of Rs.20000cr. Banks like SBI, BOI, PNB, Bank of Baroda, Union bank, Corporation bank, Andhra bank, Bank of Maharashtra, IDBI bank, Canara bank, IOB, Allahabad bank, Dena bank are likely to be benefited from this capital infusion.
PSU Banks like BOB was up by 15% when Morgan Stanley's raises target on new management. Apart from PSU Banks like Bank of Baroda and Canara Bank, the Financial Services Secretary Hasmukh Adhia has also announced the names of MD's and CEOs of IDBI Bank, Bank of India and Punjab National Bank. So with clarity on the management and financial help from the government seems to be positive in PSU banking sector.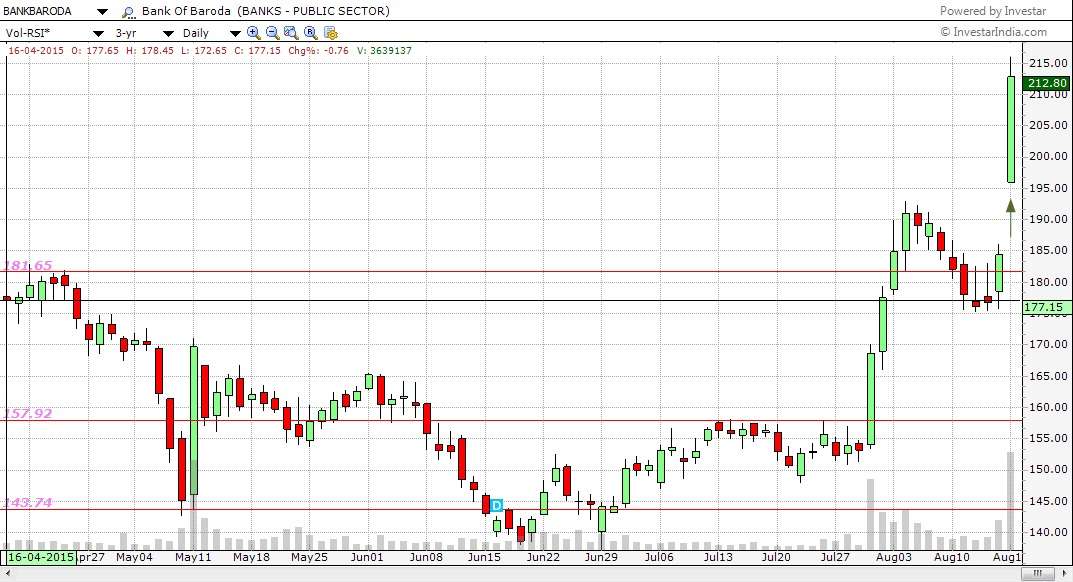 Birla corp acquiring two cement units from Lafarge India – Birla corp is going to acquire two cement units from Lafarge India having a capacity of 5.5 million tonnes per annum for an agreed price of Rs.5000cr. The acquisition comprises of integrated cement at Sonadih(Chhattisgarh), a cement grinding unit at at Jojobera (Jharkhand), along with Concreto and PSC brands.The transaction will be funded through existing cash reserve and incremental debt. The stock was up by 20% on the back of this news. With this acquisition, the company wants to build its stronghold in the eastern region.
Pipavav defence wins order from INS Vikramaditya – Pipavav Defence wins received worth Rs 200 crore from INS Vikramaditya's Refit order which is expected to commence from April 2016 and will take four months to complete the project.
Apex court accepts the case against maggi – The court has accepted the government suit against Nestle India and wanted to look into the fresh test reports of maggie samples which will be submitted by approved laboratories. The court has given the next hearing date on september 30. The stock on the back of such news is down by 2.5%.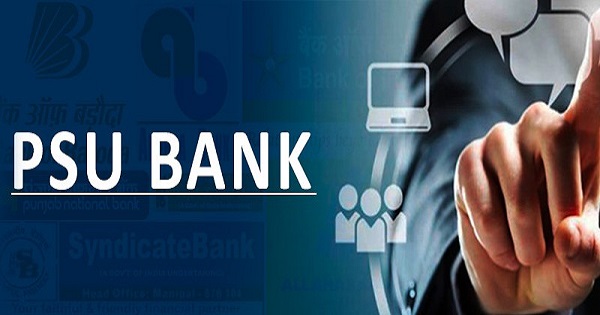 BOTTOMLINE
Visit blog.elearnmarkets.com to read more blogs.
Click here to visit Stockedge to get relevant information and market updates.