The chart of ONGC shows a downtrend which has been in place since the June of 2014.
On the chart we see that after topping out, the stock had made an attempt to breach the previous high, however it failed to do so, and has been falling ever since. The red circles indicate the instances when the prices had taken resistance at the falling resistance trendline and resumed to fall furthur. The blue circles indicate the zones wherein the prices had taken support at the trendline and headed up.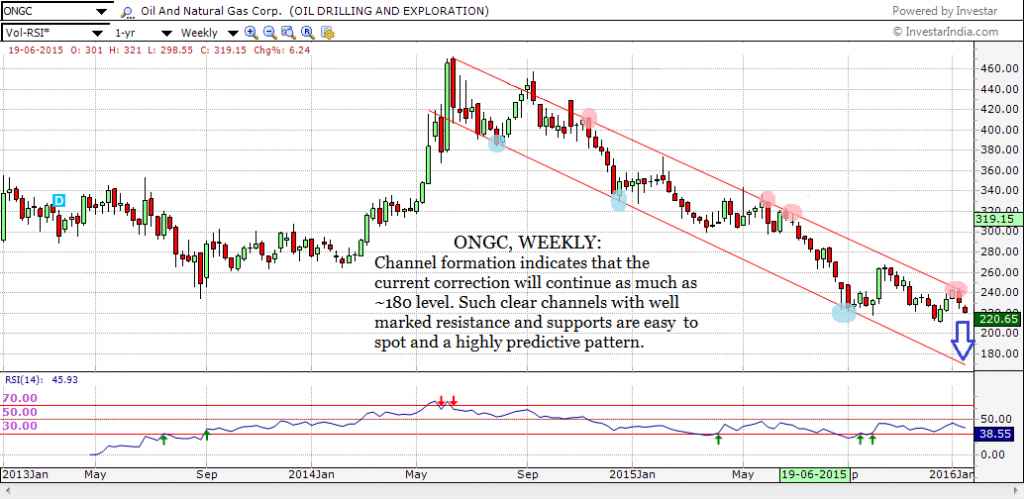 More recently, we see that the prices have failed to cross the resistance trendline yet again at the price of 245 and continued the downside journey. Given the trend analysis of this chart, we can presume that the next support for ONGC will come at the 180 price level.