Hello everyone!
Nifty has maintained its downside momentum against all odds today. With an opening at slightly positive notes in the morning, it could not maintain the same. It slipped lower closing 53 points down at 7510. This was the lowest close seen on the index in the past 1 and half years , since July 2014.

This weakness is expected to continue, based on the analysis of volume. In every down leg, the volume has shown an increasing trend. In technical analysis, increasing volume in a particular direction reinforces the trend's strength and its expectancy.
Having talked about the bigger picture lets look at the trend a little more closely. The support trendline shows that for tomorrow, Nifty needs to cross below 7400 in order to continue the fall. However as is the nature of the Index, it is expected that it shall correct or retrace its move of the past 7 days and head upwards for the next few days.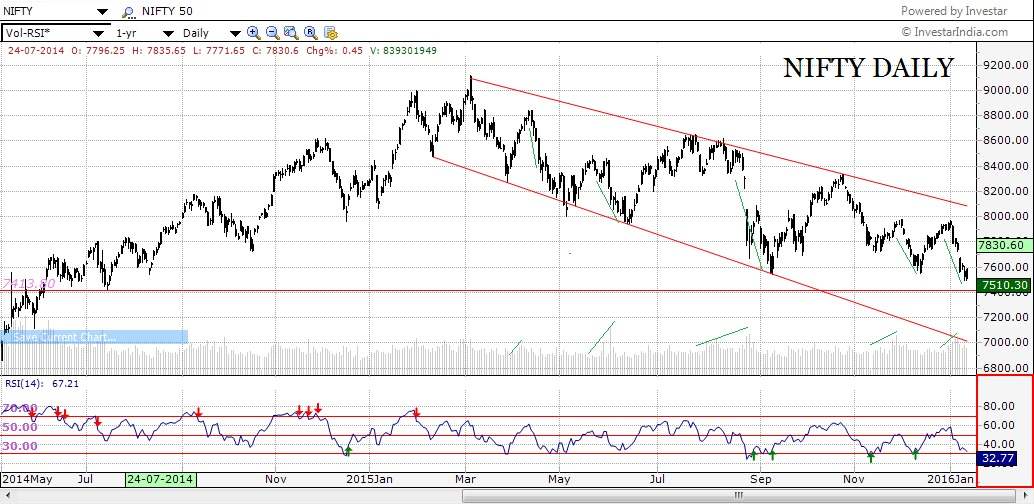 RSI is also stalling at the near 30 levels which is considered to be the oversold zone and hence adds to the possibility of a short term bounce back in the index.
Chart of the Day: Reliance, Daily
Lets look at the chart of Reliance now.
A very interesting and fascinating breakout and come up- on the charts yesterday. This trendline which had resisted the upmove on a past advance, has finally been overcome.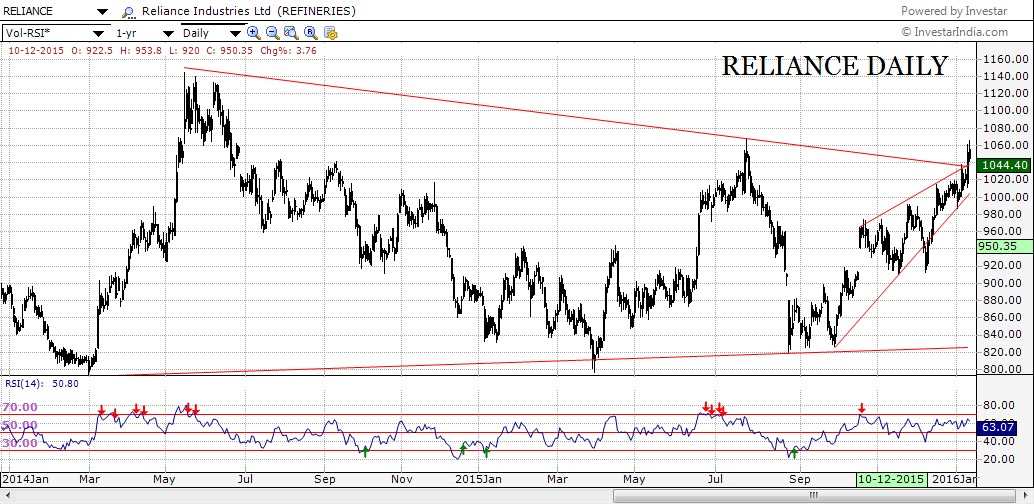 Looking at the chart more closly, we observe that the breakout has in Reliance come in a period of above average volumes. Today's move in Reliance also maintained the prices above the resistance trendline, which is now the support (change of polarity).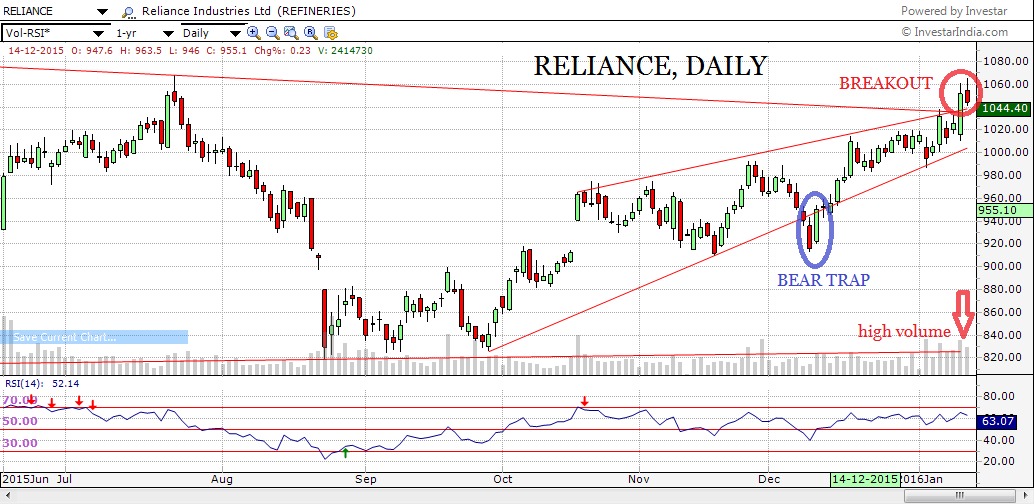 Given the expectations of a bounce back in nifty, along with the prices of reliance taking support at the trendline, we expect tomorrow to be a positive day.
I hope you found this wrap up useful. Please leave your comments or suggestions below. I will see you tomorrow with a new wrap! Keep Learning! Keep growing!