Nifty (weekly close approx. 10894.7):
This week Nifty opened Gap-up and continued upward journey with Banking and Tech sector providing leadership in this rally which is unfolding with Govt. budget around the corner. The rally got fresh momentum since early profit booking on Wednesday. The Bank Nifty was more bullish compared to Nifty and gave a robust up-move after almost 6 months of tight ranged consolidation. The financial stocks have high weightage in Nifty and any runaway rally in Bank Nifty is likely to pull Nifty in northwards direction.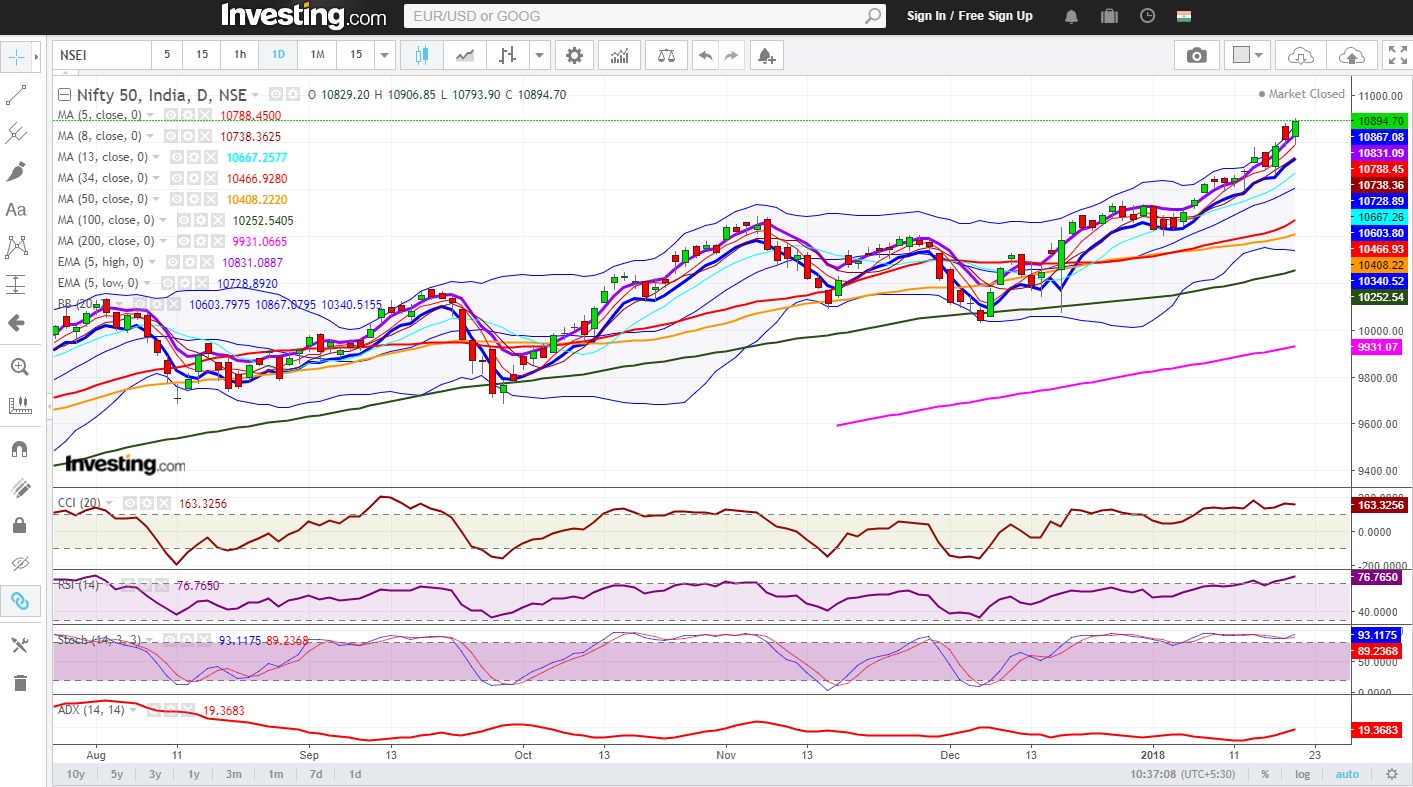 Figure: Daily Chart
The daily CCI, RSI, Slow Stochastic are firmly in the over-bought region signaling a very bullish momentum. Even small dips are getting bought whenever the index is coming close to 5 day low EMA. The trademark of this week's rally has been large-cap outperformance over mid-cap. This may continue for some more time. Technically speaking 5 day low EMA is very crucial level going forward. Any close below 5 day low EMA will be the first sign of the rally getting challenged.
Want to become a technical analysis expert? Enroll in: NSE Academy Certified Technical Analysis course on Elearnmarkets.
In the hourly chart, Nifty has been given a fresh breakout in last hour of Friday. The hourly CCI is in the overbought zone and the hourly slow stochastic and hourly RSI are on the verge of breaking into overbought zone. The hourly ADX is also bottoming out. Overall, possibilities of a very bullish week ahead are quite high, especially the first half of the week.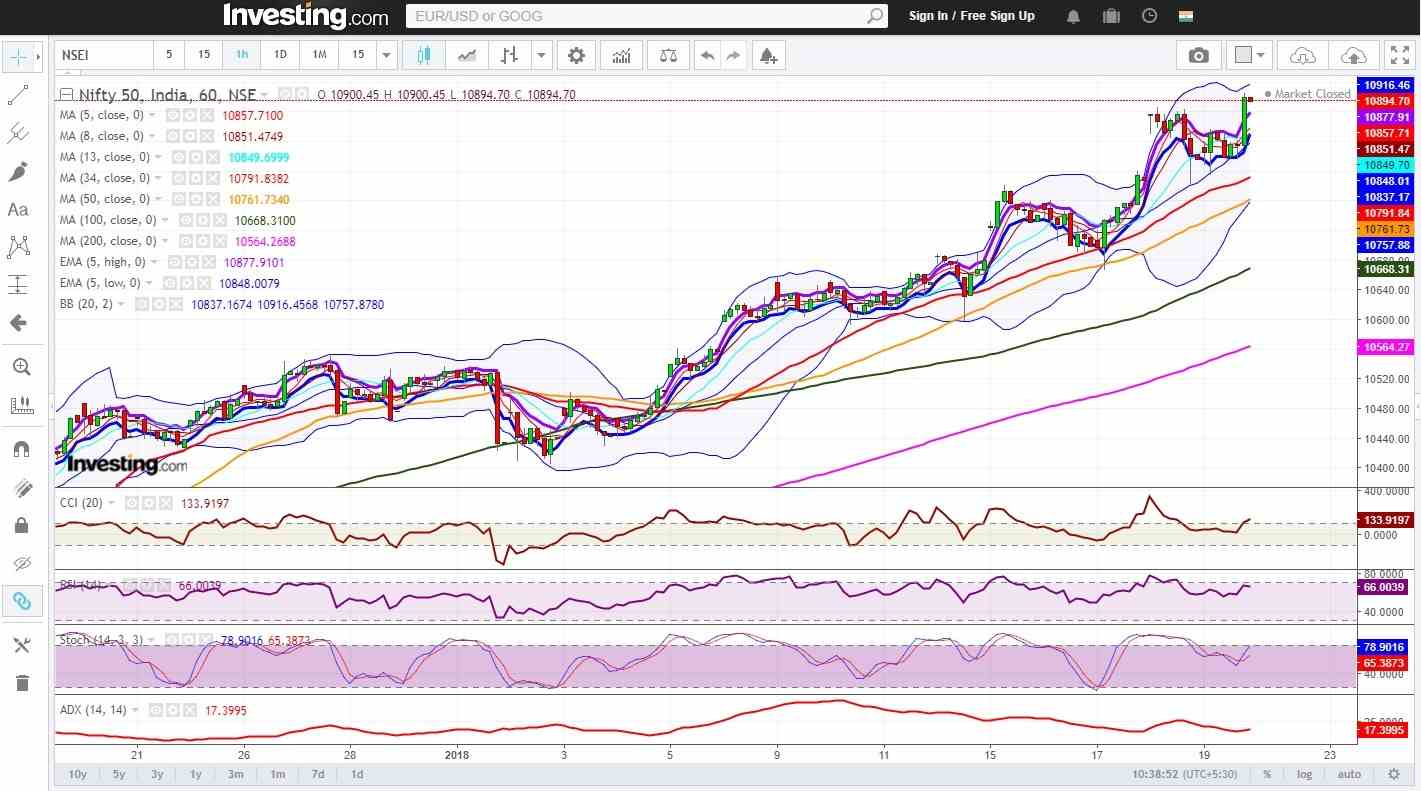 Figure: Hourly Chart
Webinar on Super Trending Multibagger Bank Nifty Option Strategy
Technical possibilities for upcoming week:
Nifty closed much above higher Bollinger band and 5 week High EMA in the weekly chart. This opens possibilities for further follow-up rally. However, we have to look for any loss of momentum in oscillators to identify early signs of reversal. A consistent close below 20 hour SMA will open possibilities for that kind of pause or reversal.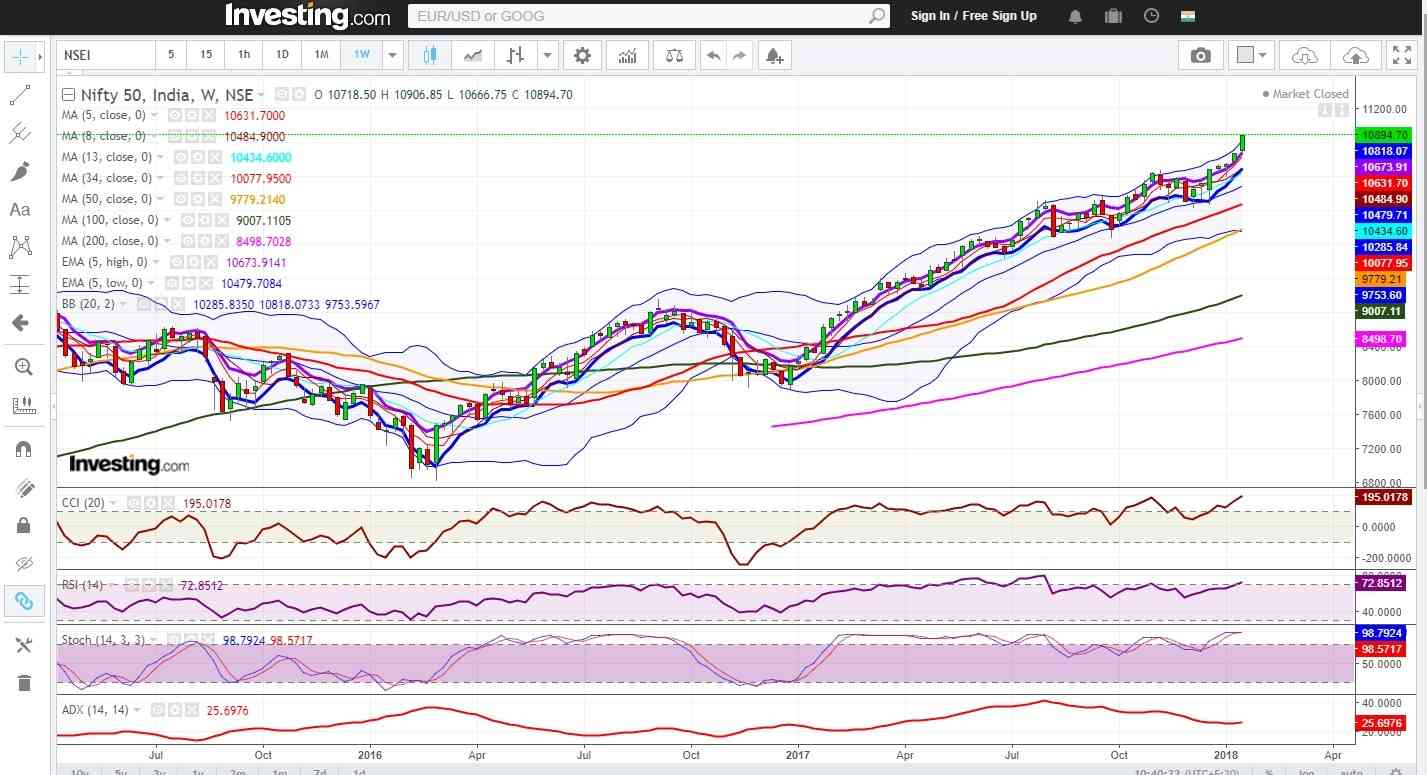 Figure: Weekly Chart
We are including the ELM level matrix for Nifty for Monday 22th January for your reference.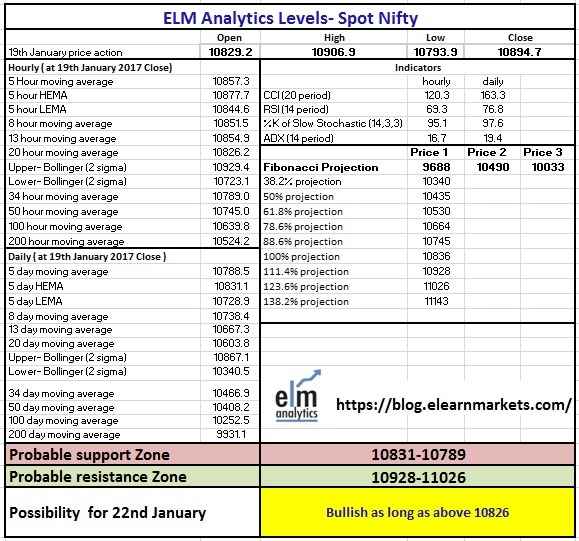 Figure: ELM Nifty Level Matrix 22 Jan
Watch the video below to know how the analyze the above matrix: