Bottom Line
Market Wrap For Thurs- 21st Jan ,2016 NSE index NIFTY posted an optimistic opening, but lost the gains immediately on weak global cues.
The Market Wrap shows that the it lost nearly 50 points being subjected to selling pressure in the first half. Some relief came in around 1:30pm when the European Markets opened, however the same could not be sustained and Nifty slipped lower still finally closing at 7280, after a loss of 30 points from yesterday's close.
It is evident that the Indian stock market is subjected to immense emotional turmoil. The international markets, combined with rising gold prices is confusing investors and bringing about erratic moves in the market.
On the daily chart of Nifty, we see that the support line has been breached and today the closing was below it. What kept some buoyancy in the market , apart from the positive European Market opening, was a favourable result from the NIFTY 50 stock, AXIS BANK. However, the question comes, will this continue? What the chart says is that the move shown by Axis Bank today, was not confirmed by the Momentum indicator, RSI. A negative Divergence was spotted on the intraday 10 mins chart, hinting to weakness.
On the International front, we had the Chinese Shanghai Composite Index losing 3%, Hang seng down by 1.8%, The European Indices were buoyant thus providing support to the Indian Indices as well, which managed only a mildly negative closing.
CHART OF THE DAY
BPCL, Bharat Petroleum , saw much weakness today. The charts show that in-spite of much efforts to keep the support trendline intact, the selling pressure witnessed in the last 4 days finally managed to break below the same yesterday, and give a closing even lower today.
On the charts we see that initially, there was a pullback to the resistance trendline however due to weakness in the crude oil prices which has been much in talk since a few months, BPCL had falled lower still till the support. The upward trending channel has given a downside breakout which may lead to another down-leg of the kind we can see on the chart.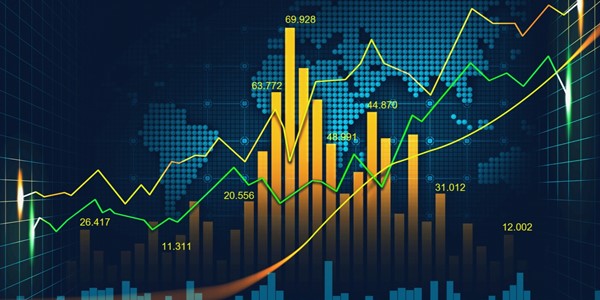 Also visit on our webpage https://stockedge.com/ for further updates.