Market wrap: Today the broader Nifty started its day on a flattish note. Bearish sentiment was noticed in today's trading session. Initially the traders booked their profit then the index oscillated inside a tight band of 48 points. Due to negative sentiment in the market the price level came down further.
The Asian markets fell after North Korea said it had conducted its fifth nuclear test- Market wrap
Moreover, the European indices were also in red after Mario Draghi's comment on Thursday.
https://www.youtube.com/watch?v=rii1u1ezGfk&spfreload=5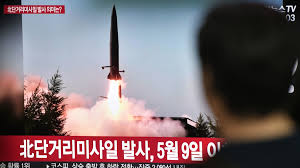 Bottom Line
To know more visit https://blog.elearnmarkets.com/market-wrap-9th-september-2016/
You can also visit our website https://stockedge.com/ for further Financial Markets related updates.