Listen to this :
Are you planning to buy a new house or get married this year then it is high time to set financial goals from very beginning.
Are you worried about how to achieve these financial goals?
Don't worry! Here are 7 steps to meet your Financial goals for a beginner.
These 7 steps will help you in doing your Financial Planning and Wealth Management better and also help you in taking control of your finances in this New Year.
Here are 7 steps which will help you in making a healthier financial future:
1. Start planning monthly spending
This may look simple but writing down how much you have spent in a month will help in getting control of your finances.
You can also plan a budget for each month and then put each penny earned in a specific place which will help you to improve your finances.
Making a budget will also help you in getting a better handle on where you should spend and where you could save each month.
Suggested Read: Know How Much and Where to Save for Various Financial Goals
2. Write down every penny you have to spend
You should start writing every penny that you have spent in the first month of this new year.
Also start writing down each and every purchase that has been made in a notebook which you always carry with you.
You can also track your spending by using mobile applications.
There are many budgeting apps which helps you in entering the transaction that you have made and can record the same.
This will help you in sticking to your budget and recognize areas where you can save.
Suggested Read: A Complete Guide in Planning Your Monthly Budget
3. Stick to your budget each month
This is a tough goal but when you carefully make your budget and track it then you will be able to stick to your budget.
You should be spending less than what you have earned and should be putting that money into savings.
Suggested Read: Smart Ways to Boost Your Current Savings for a Healthy Retirement Budget!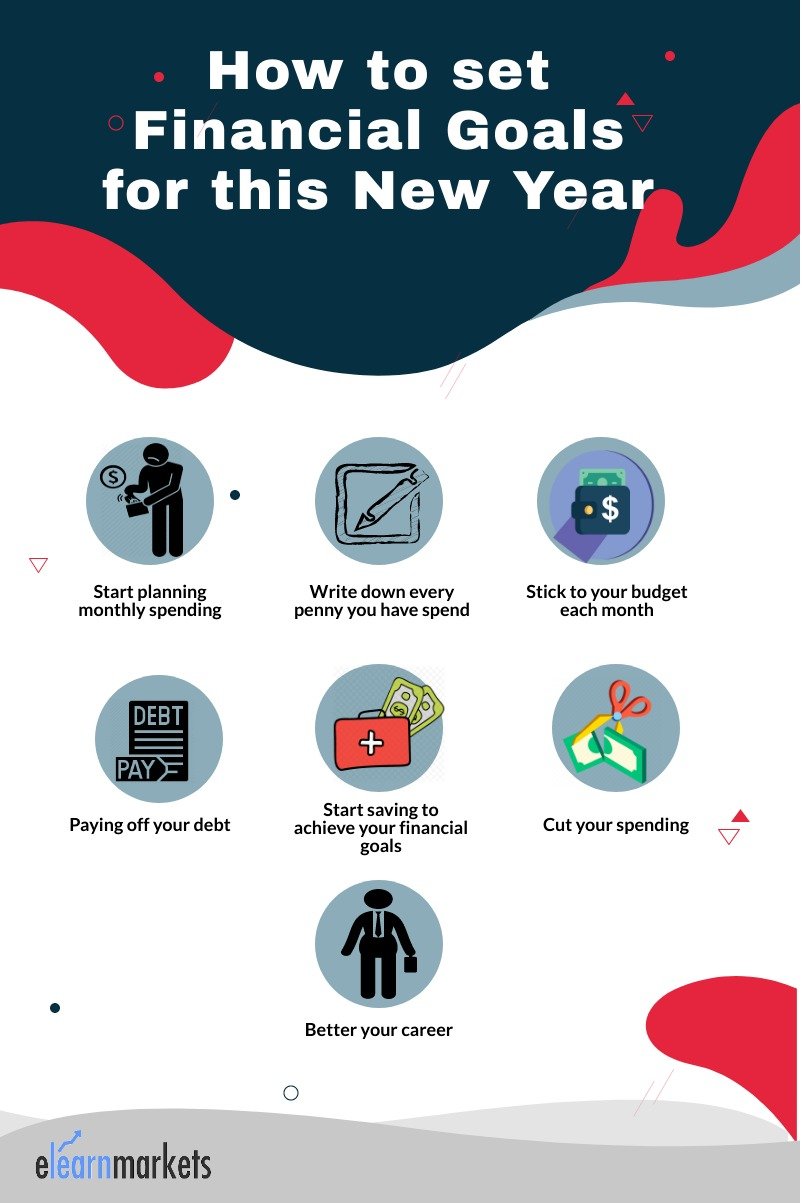 4. Paying off your debt
You should make a goal this new year of how much debt you want to get rid of.
You should try to get rid of all the debt this year, if possible.
Make a debt payment plan by setting a goal of how much debt you should get rid of and then calculate how much amount of money you should allocate to pay off debt each month.
This will speed up the debt paying process.
5. Start saving to achieve your financial goals
If you have a full time job, then first start saving to clear off your debt and then to attain your financial goals.
You can do this through Kredent Money App which is an all-rounder personal finance application that provides a person with everything they need to move in the right direction to achieve their financial goals.
The app is mainly divided into sections –
After signing in to the app, the "Home" section of the app appears, which has an overview of your goals and your portfolio based on the data you fill when signing in the app.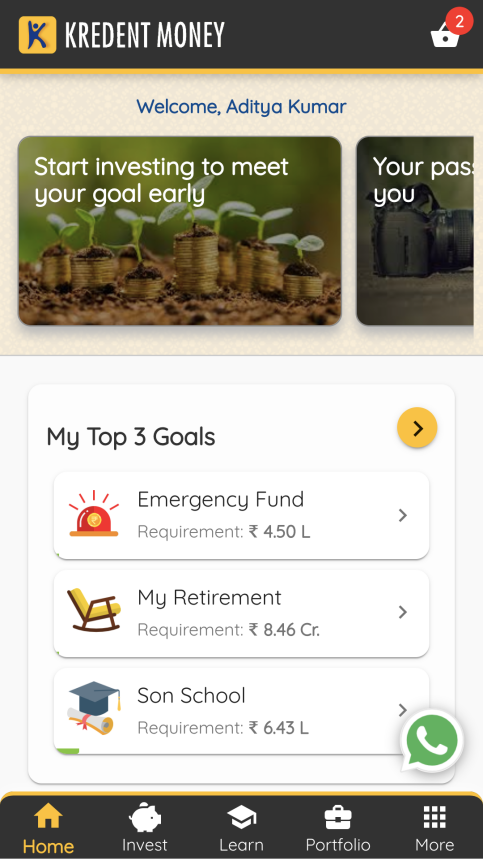 In the "Goal Planning" section of the app, you can list down your goals based on their data which will give you personalized suggestions to achieve your goals faster.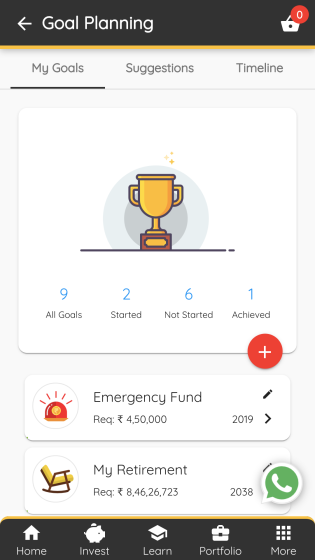 The "Calculators" section gives the user an overview of exactly where their financial plans are headed.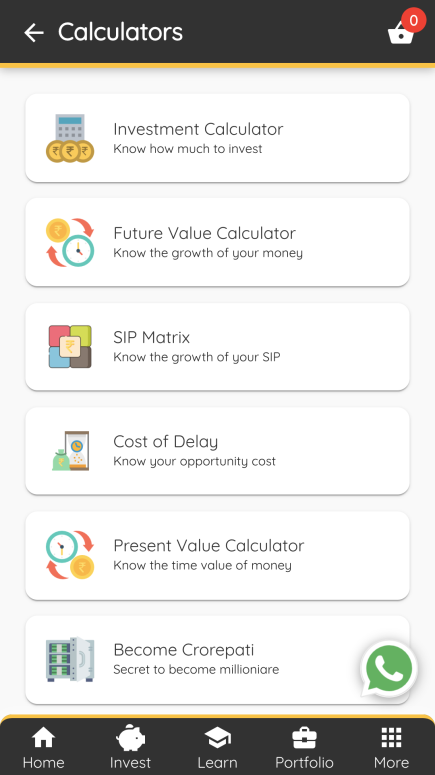 The "Invest" section presents suitable suggestions of mutual fund investments prepared by its own team of "Fund Analyzers"
You can see all the relevant information pertaining to the scheme which can influence their decisions to invest.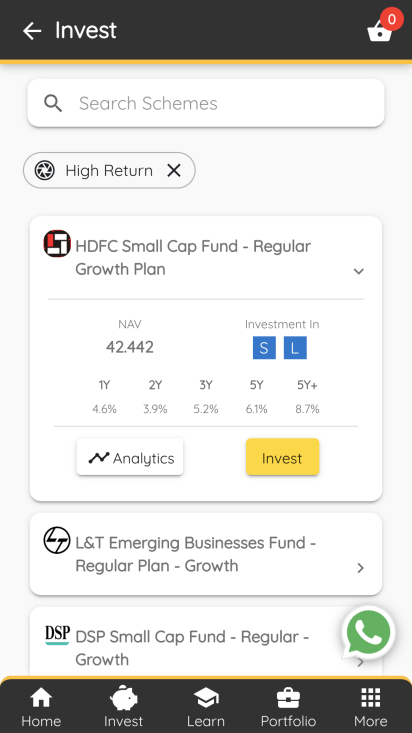 The "Portfolio" section tracks the user's portfolio in real-time with automated asset calculation which helps a user to estimate the real value of their entire portfolio at a certain point of time.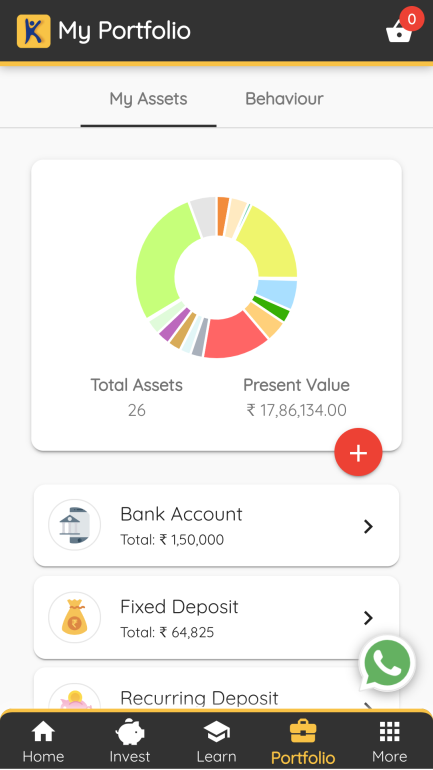 6. Cut your spending
No matter what your financial situation is, you should always try to cut your saving wherever possible.
By doing so you will able to save more and also be able to stick to your budget.
Suggested Read: 6 Simple Financial Decisions you should Plan this New Year
7. Better your career
This year you could do something which will help you in advancing your career.
You can do this to improve your career stability.