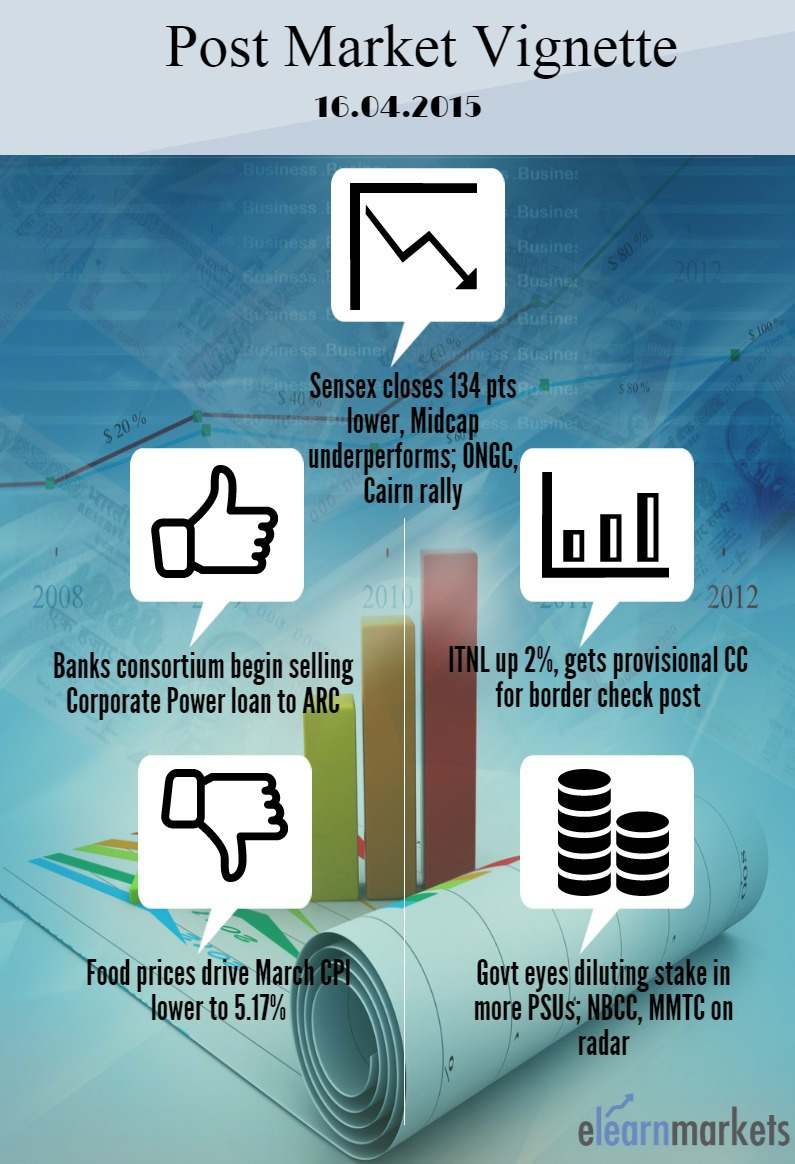 Post Market Round-up 16.04.2015
The Markets were is a bearish trend today throughout the day. Though it tried to recover a bit in the end of the day, the overall trend was bearish due to the massive fall of the Realty, Media and Pharma sectors. Nifty closed at 8706.70 (-43.50). It made a high of 8760 and a low of 8645.65 during the day. Sensex closed at 28666.04 (-133.65).
Among the sectors, the only gainer today was CNX Energy (0.82%) while the biggest loser was CNX Realty was (-2.46%). Deltacorp was the biggest loser in the Realty sector which plunged -5.25% to close at 89.30.
Among the prominent stocks, the highest gainer today was CAIRN (+4.06%) followed by ONGC (327.85) and IDEA (2.39%). The biggest losers were HEROMOTOCORP (-3.75%), ACC (-3.69%) and ULTRACEMCO (-3.40%).