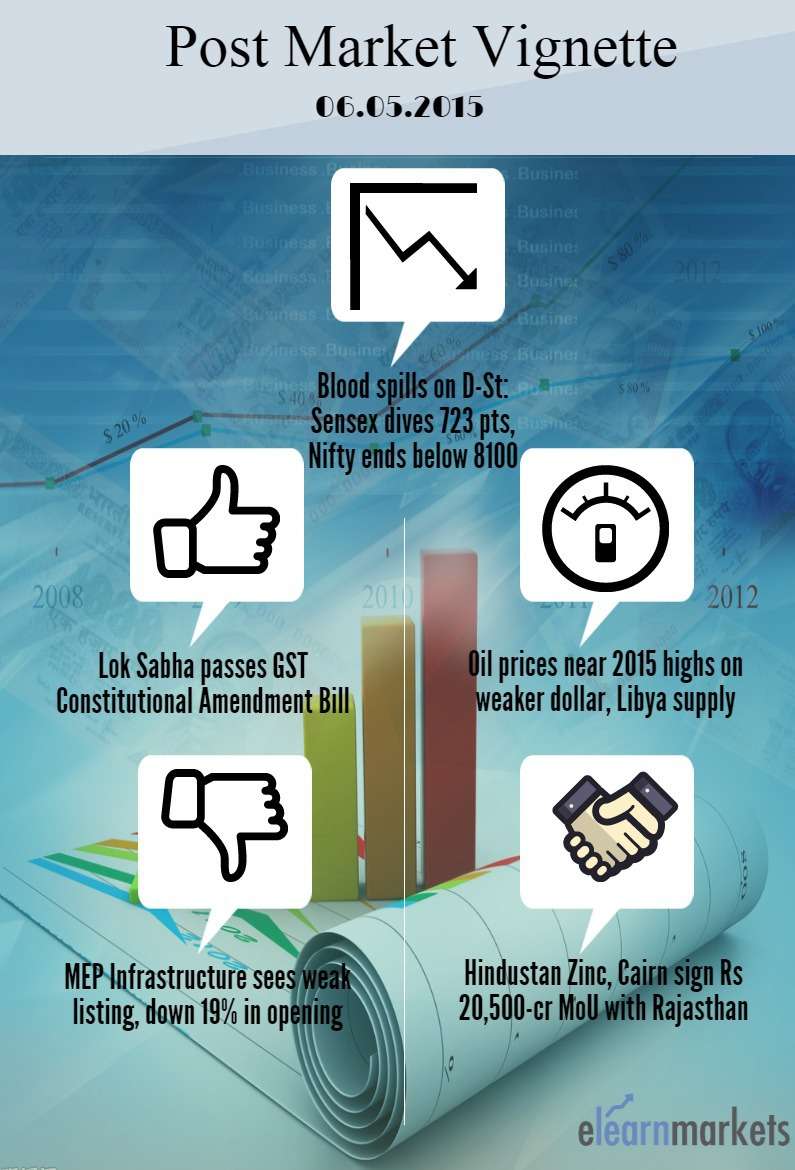 Post Market Vignette 06.05.2015
The market negative today and throughout the trading session it fell drastically. Nifty opened today at 8316, made a high of 8332, fell as low as 8083 and finally closed at 8090.85 (-2.81%). Its current support is at 8044 while its resistance is at 8479.
Among the sectors, there were no gainers today. The highest losers today were CNX REALTY (-4.28%), BANK NIFTY(-3.75%) and CNX PSU BANK (-3.3%). The reason for the massive fall of the CNX REALTY sector was mostly due to the fall in HDIL (-10.45%). Its current support is at 99.8 while its resistance is at 120.
Among the prominent stocks, the only gainer today was BHARTIARTL (+1.41%). The stocks which fell the most today were AMBUJACEM(-5.75%), ICICIBANK(-5.45%), BHEL(-5.28%) and NTPC(-4.52%). BHARTIARTL was trading today with a high of 405 and a low of 386 to finally close at 390.20. Its current support is at 376 while resistance is at 405.
The market sentiment was very negative today with 1 Advance and 49 Declines.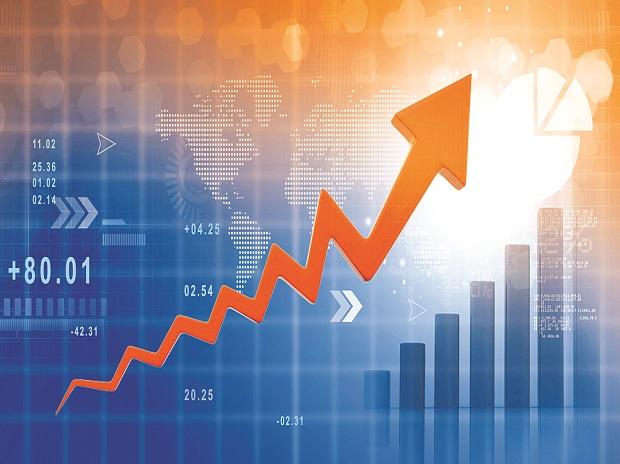 BOTTOMLINE
Visit blog.elearnmarkets.com to read more blogs.
Also avail latest market updates and various technical & fundamental scans on Stockedge.