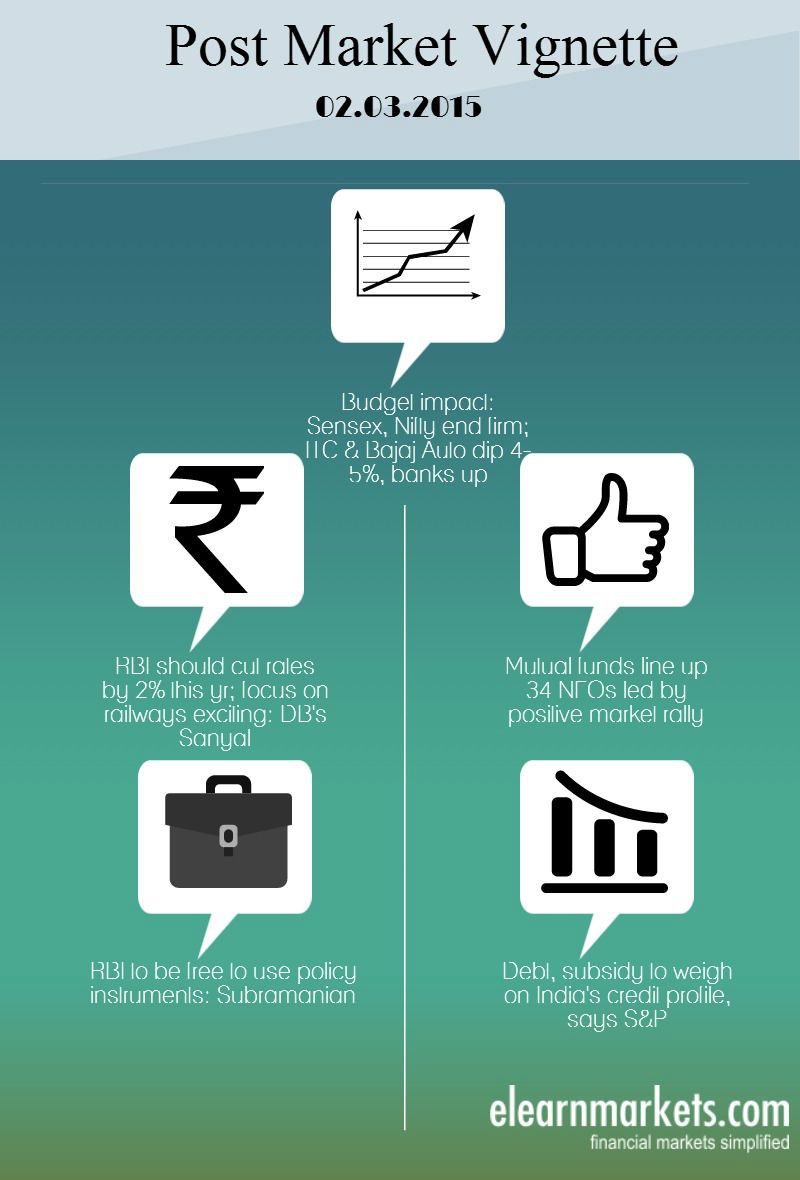 The markets started off bullish today and opened with a Gap up of +43 in Nifty. It made a high of 8972 and low of 8885 and finally closed at 8956 (+0.62%). The immediate support for Nifty can be seen at 8700 while the resistance is at 9000.
Among the sectors, CNX PHARMA (+1.91%) was the highest gainer today followed by BANK NIFTY (+1.61%), CNX FINANCE (+1.49%) AND CNX ENERGY (+0.18%). The losers today were CNX FMCG (-2.15%), CNX REALTY (-0.33%). The Nifty breadth was positive today with 28 advances and 22 declines.
Among the prominent stocks, ULTRACEMCO was the highest gainer today with about +7.7% today along with AMBUJACEM (+6.73%) and AXISBANK (+6.11%). The highest Nifty losers were ITC (-5.04%), JINDALSTEL (-4.11%) and BAJAJAUTO (-3.5%).
Markets are having the after effects of the budget announcements. With the innovative and progressive measures being implemented into the economy the markets were in a mildly Bullish mode today.