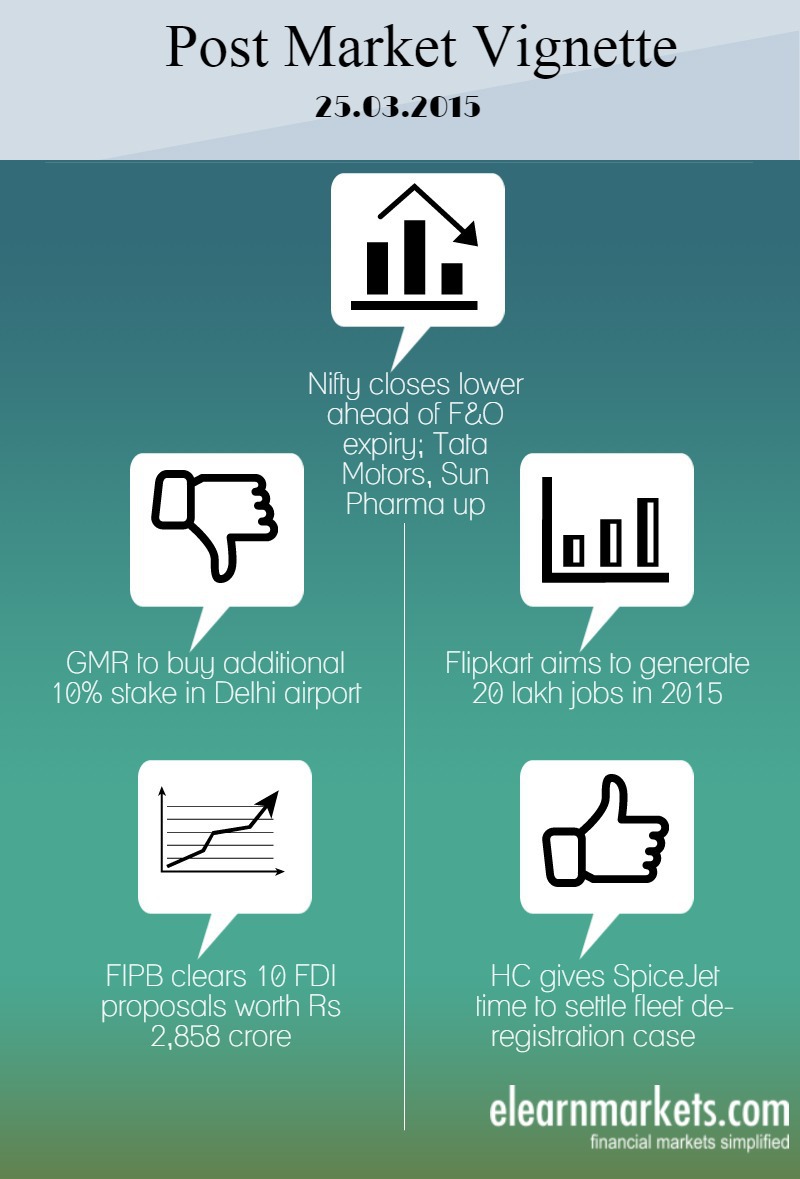 Nifty's Post Market Round-up 25.03.2015:
The Markets further continued its bearish trend after a slightly bullish day yesterday. It opened with a gap up at 8568 today. It made a high of 8573 and a low of 8516 and finally closed at 8530. The present support for Nifty is at 8500 while the resistance is at 8900.
Among the sectors, the highest gainer today was CNX PHARMA (+0.51%) followed by CNX AUTO (+0.41%), CNX IT (+0.37%) AND CNX FMCG (+0.06%). The highest losing sectors were CNX PSU BANK (-1.73%), CNX MEDIA (-1.07%) and CNX METAL (-0.97%). The prime reason for the fall of the Media sector today was due to the fall of DBCORP (-4.19%) and EROSMEDIA (-3.13%)
Among the prominent stocks today, the highest gainer today was HCLTECH (+3.89%) followed by DLF (+3%) SUNPHARMA (+1.73%) and TATAMOTORS (+1.64%). The biggest losers were PNB (-4.24%), NTPC (-3.67%), COALINDIA (-2.58%), LT (-2.51%)
BOTTOMLINE
Check Stockedge to get latest market updates and avail various customized technical and fundamental scans.
Visit blog.elearnmarkets.com to read more blogs.