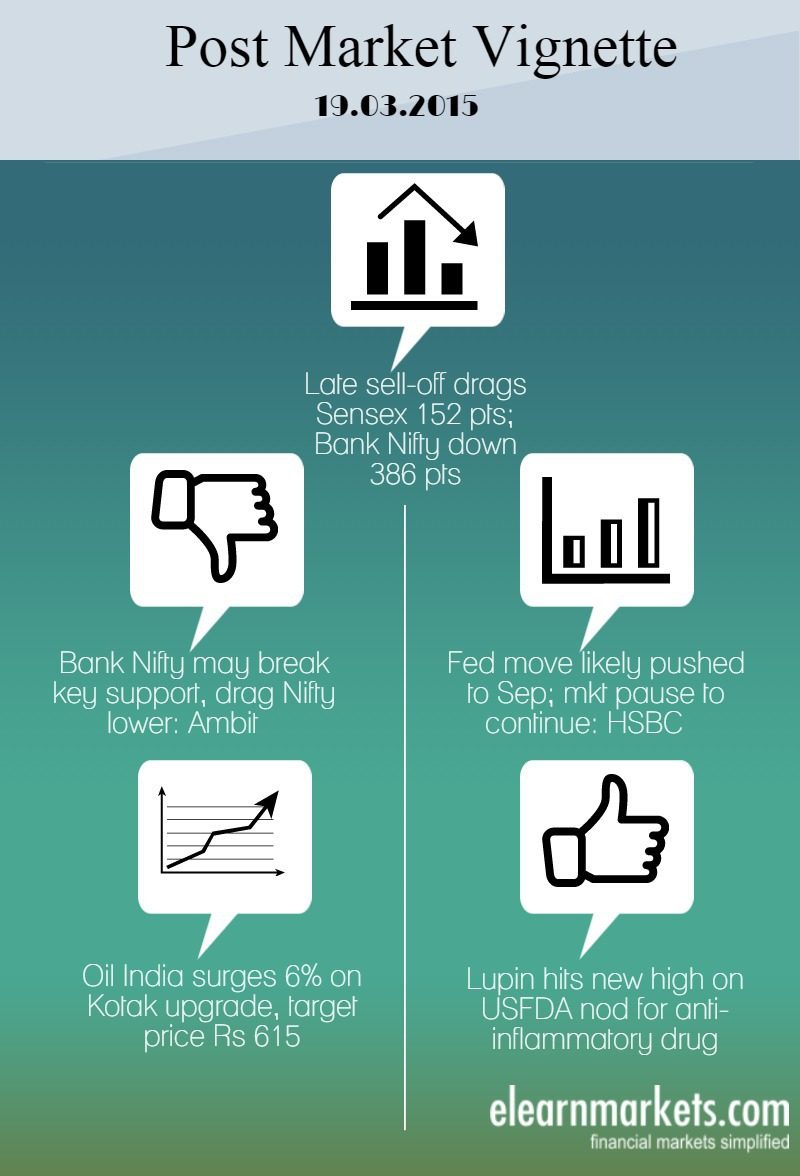 Nifty's Post Market Round up 19.03.2015
The market took a tumble today as it was a very volatile day of ups and down and finally a downward fall for Nifty to finally close at 8634 (-51.25). It made an intraday high of 8788 and a low of 8614 during the day. The support is at 8600 while the resistance is at 9000.
Among the sectors, the only gainers today were CNX PHARMA (0.53%) and CNX METAL (0.03%). The biggest losers were CNX PSU BANK (-2.41%) and CNX BANK NIFTY (-1.76%). The Nifty breadth was negative today with 13 advances and 36 declines and 1 unchanged.
Among the prominent stocks, LUPIN (+2.85%) was the highest gainer today along with ASIANPAINTS(+2.58%). The highest losers were PNB (-4.18%), BANKBARODA (-3.79%) and AXISBANK (-3.71%).
BOTTOMLINE
Check Stockedge to get latest market updates and various technical and fundamental scans of financial markets.
Visit blog.elearnmarkets.com to read relevant blogs.