`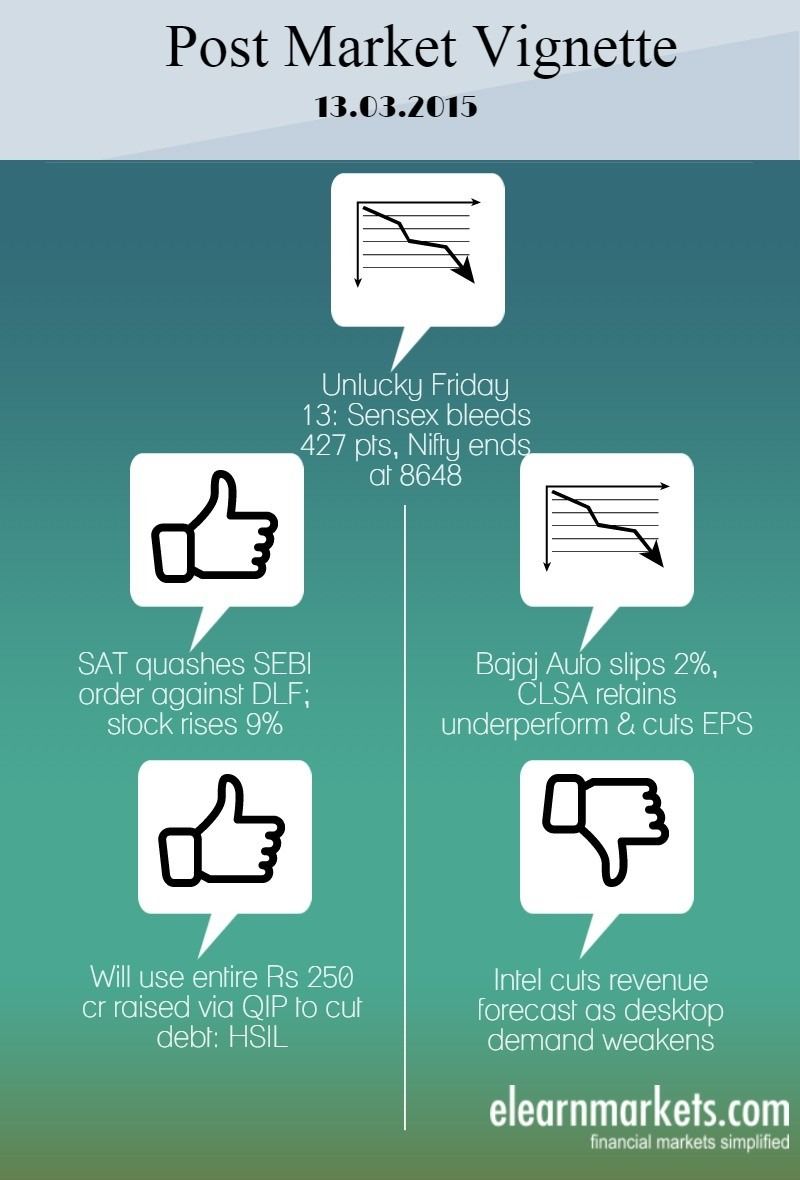 Nifty's Post Market Round-Up 13.03.2015
The markets surprised today with a bullish opening but later turn very bearish to close at 8647.75 (-128.25). It made a high of 8823 and low of 8636 during the day. The immediate support for Nifty can be seen at 8600 while the resistance is at 9000.
Among the sectors, there was no gainer today. There highest losers were CNX FMCG (-2.4%) and CNX MEDIA (-1.94). The Nifty breadth was very negative today with 7 advances and 42 declines.
Among the prominent stocks, DLF(+6.19%) was the highest gainer today along with ONGC (+0.9%) and BHARTIARTL (+0.58%). The highest losers were JINDALSTEL (-4.41%), CAIRN(-3.36%) and BHEL(-3.12%).
Markets were very bearish today. With a mildly positive opening, the markets kept diving down till the markets closed.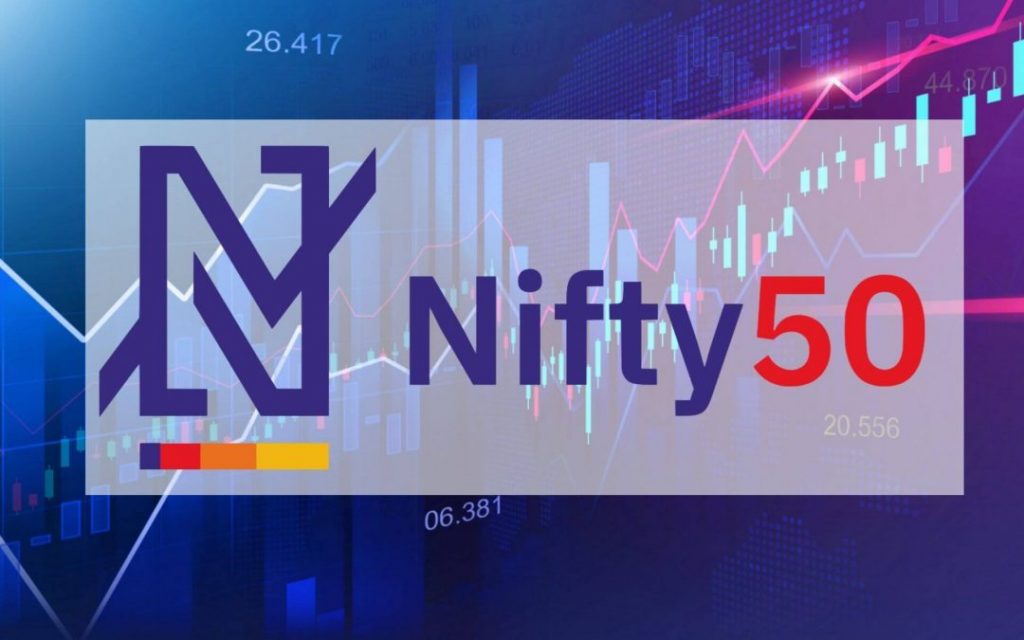 BOTTOMLINE
Use Stockedge to avail various technical and fundamental financial market scans.
Visit blog.elearnmarkets.com to read more blogs.