Nifty barely touched the 7600 high yesterday and started slipping lower soon after. The story continued today and ended with Nifty loosing a 115 points , closing 1.53% lower, at 7440.

As per Nifty's intraday 15-mins chart , we can see that a support is present at 7420, however considering the strong downside momentum sustenance at this level is highly doubted right now.
The day's weakness stemmed from the steel sector with Tata Steel, Vedanta, Steel Authority of India being the biggest losers. Even the Pharma sector lost some 4-5% with Glenmark pharma and Aurbindo pharma being the worst hit.
The internation scenario wasn't much different from Nifty. The European indices are currently trading 1.6-1.8% lower. The Chinese markets were not the reason behind the suffering we saw today however the effect of today's weakness is expected to show up tomorrow in the Chinese indices.
CHART OF THE DAY
Sksmicro finance has been witnessing consistant rise since the past 7-8 trading sessions. However today it seems to have started buckling. What formed on the charts looks like a pattern between the 'shooting star' and the 'gravestone doji'. A shooting star is a very bearish pattern which indicates towards weakness in a stock. It appears after a strong rally as we see here. Considering how the finance sector overall has been taking a beating off late, it seems like the same will be catching up with SKS Micro Finance as well.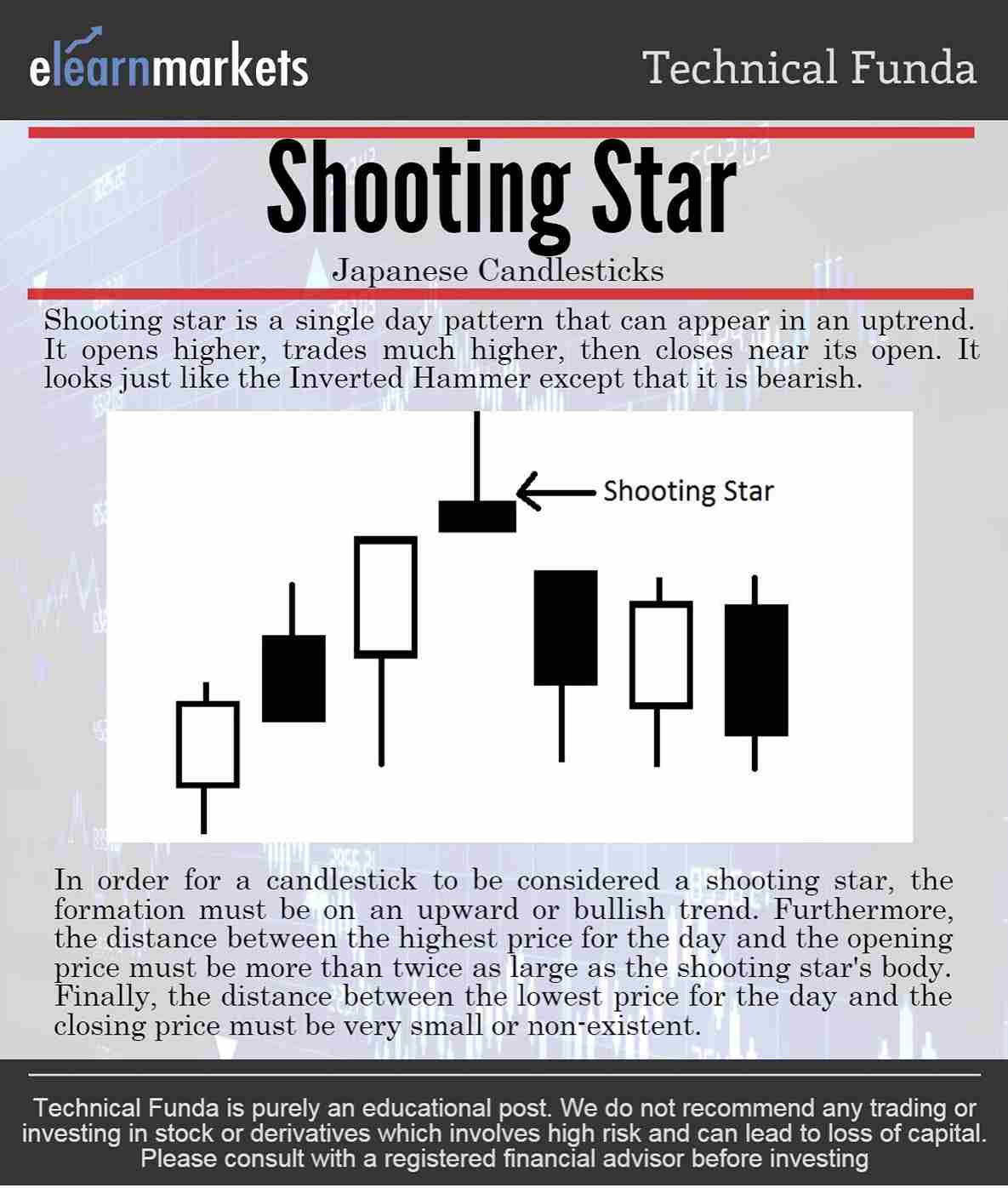 ———————————————————————————————————————-
Read more articles here: