The market wrap showcases that the pain continues as the Nifty Spot loses over 40 points in today's session to post a close at 7700. With this slide, the index has now closed the rising gap which was anticipated to act as some level of support for the index. Now that is behind us as the index approaches the 50-day EMA which is at 7664.
Over the past 5 trading sessions, the index on a high-low basis have given back over 300 points which has resulted in a short-term trend reversal for the index. In terms of immediate levels, resistance to watch is close to yesterday's high of (7890-7900) and on the downside supports kick in at 7650- market wrap
The performance of the Sectoral Indices were as follows: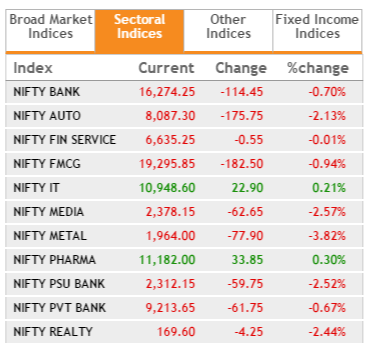 The Top 5 Gainers and Losers today are: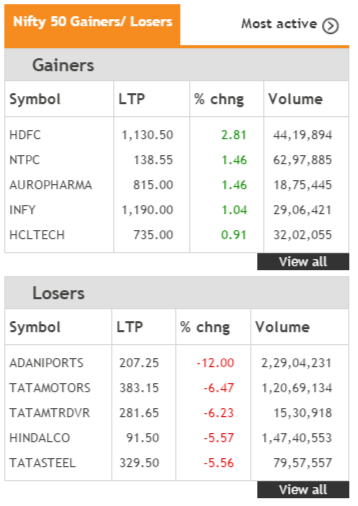 Bottom Line
To know more visit https://blog.elearnmarkets.com/market-wrap-4th-may-2016/
You can also visit our website https://stockedge.com/ for more related topics.