The Brexit fiasco continues to show its colour on the Indian stock markets as the traders and investors speculate about the effects upon trade and commerce.
Nifty closed flat today after a weak opening, but Bank nifty and Midcap stocks rallied, whereas the IT stocks slumped with TCS and INFY being the biggest losers.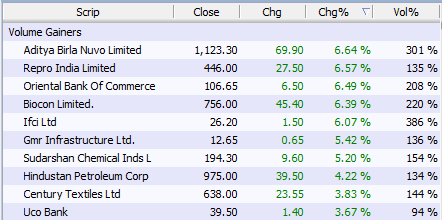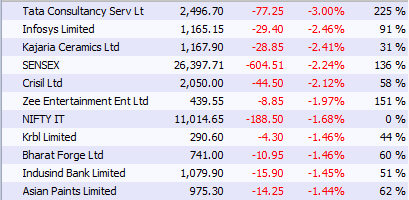 In the international markets, we see that the US indices were very weak on the Friday following trend of the rest of the market, the European markets today are still under a lot of pressure, and are trading around 1% lower. The Asian indices have been fairly better off as if they as coming back to their senses and reflected their own economies instead of the outside turmoils. Japan's Nikkei 225 and Chinese's Shanghai closed some 1.5-2.5% higher today.
Introducing a new segment today: FOREX, where we will discuss the EURO, YEN,POUND and USDINR movements. today was a bad day for Britain's Pound which is trading 3.35% lower owing to the exit of Britain from the European Union, as a result of the loss of faith of people in its currency.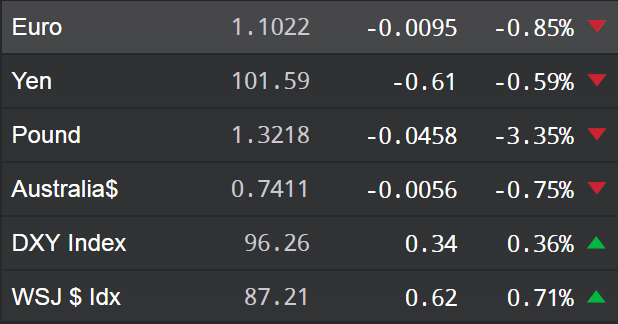 CHART OF THE DAY 
On the chart of TCS, some interesting phenomenon has unfolded. The huge downside gap combined with the breach of a trendline on the chart indicate weakness in the near future for the stock. with a support of 2400 pending on the daily charts, the weekly charts indicate a worse story with a bearish RSI range shift on the charts.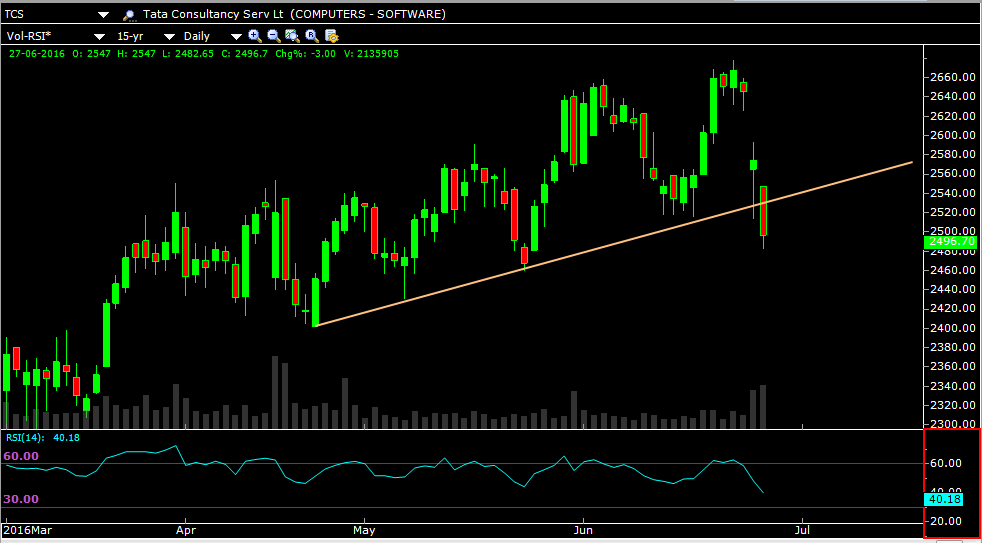 _____________________________________________________________________________________________________________________
Read more articles here:
https://blog.elearnmarkets.com/market/nifty-chart/
https://blog.elearnmarkets.com/market/nifty-live/