Market wrap-Amidst a high degree of intra-day volatility the Nifty index manages to post a gain of more than 60 points in today's session.
At a provisional close of 7932, the index manages to post a strong close, near the highest point of the day's trade : market wrap.
Its the cash market volumes that is still not very encouraging – volumes stay on the sub-average mark which raises doubts in terms of the validity of this price rally. Immediate supports for the index now comes in close to 7800.
The performance of the Sectoral indices are as follows: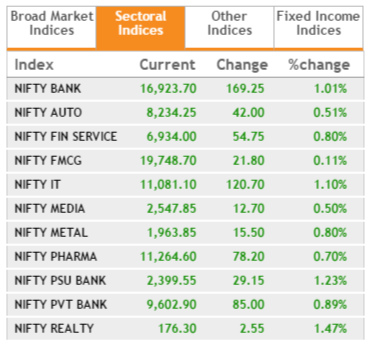 The top 5 gainers and losers today are: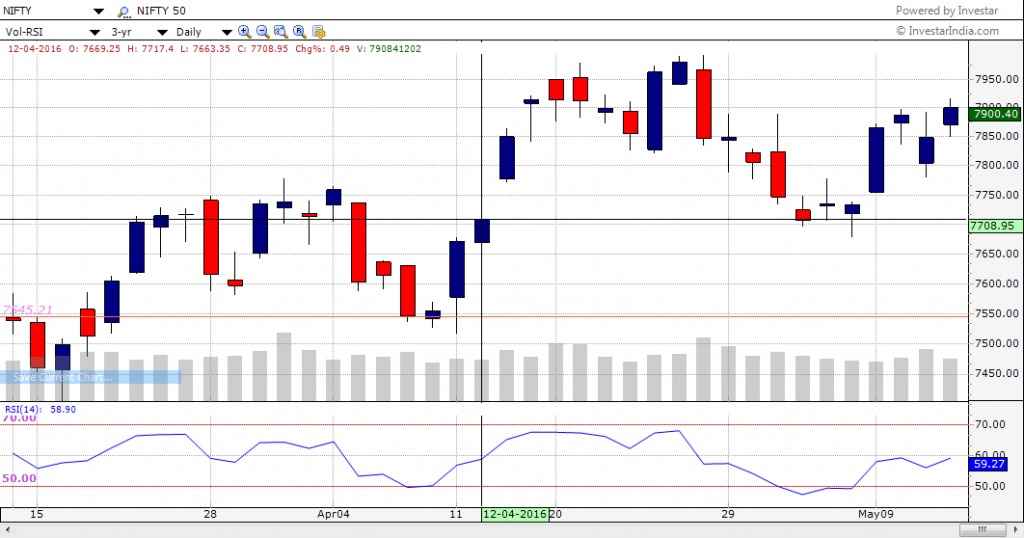 Bottom Line
To know more visit https://blog.elearnmarkets.com/market-wrap-12th-may-2016/
If you want to get yourself up to date about financial markets then visit https://stockedge.com/