Listen to this :
Bengali: এই ব্লগটি এখানে বাংলায় পড়ুন।
Planning for milestones like education and retirement is a significant part of financial planning.
Unfortunately, many of us forget to plan for one more milestone – a job loss.
Why is a job loss a milestone?
Losing our job completely changes our lives and priorities. As a result, it makes wealth management a stricter task as well.
In simple words, we will need to plan to live a financially stable life without having to take a loan to handle our day-to-day expenses.
So, let us discuss some easy and essential steps we must take before and after our job loss to plan for it financially.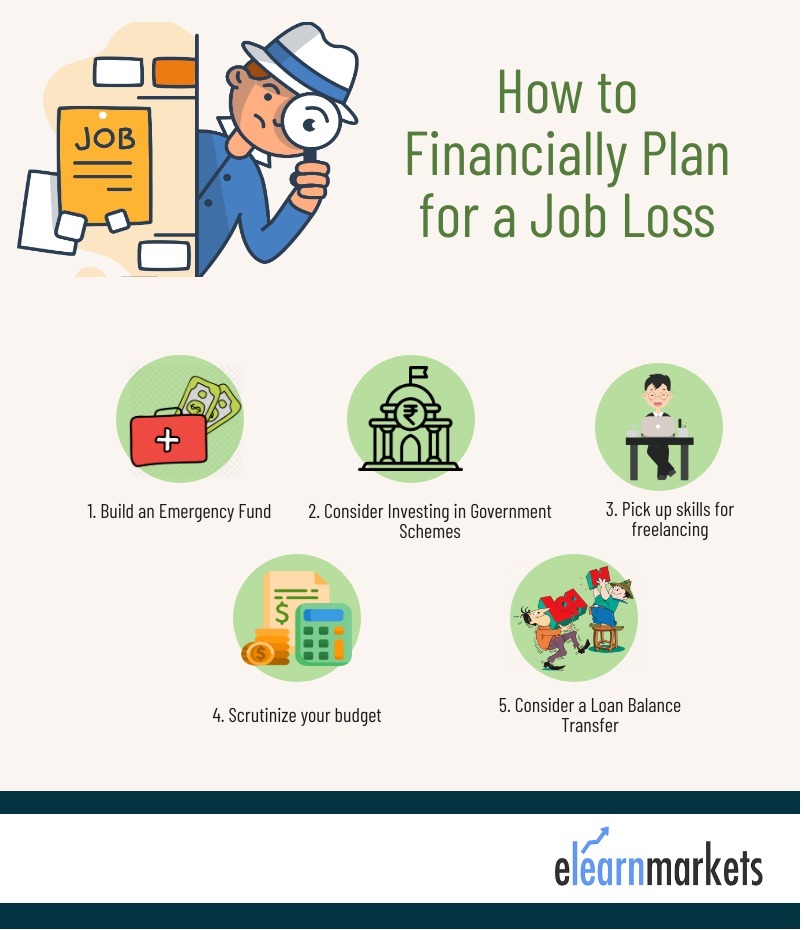 1. Build an Emergency Fund:
A job loss is nothing short of an emergency, and an emergency fund should be our first protection against it.
If you deposit money into a separate fund regularly, you will be able to use it for your expenses when you're jobless.
For an emergency fund, you should aim to save an amount that is equal to at least 3-4 months of your salary.
What's more, you can even build your fund in short-term investment avenues like liquid funds and bank deposits.
With this, you will be able to set aside money and let it grow as well.
2. Consider Investing in Government Schemes:
After losing your job, your first challenge will be to secure funds that you can use to handle your daily expenses.
A long-term measure you can take to tackle this is to invest in government schemes that assist in retirement planning.
Why?
Schemes like the National Pension Scheme and the Public Provident Fund allow the withdrawal of funds and even loans from your deposited funds.
After a job loss, you can easily withdraw funds up to a limit for your personal use.
Since withdrawals are only allowed after some years, it's best to start investing as soon as possible.
Also, remember to withdraw funds in a limited manner, and only if you need to since it can deplete your retirement savings.
3. Pick up skills for freelancing:
A great way to keep yourself financially afloat after a job loss is to do freelancing.
Freelancing is a great way to build a "side hustle" or an alternate source of income.
Being a freelancer, you will be able to pick up projects based on your skills and hobbies and get paid for completing them.
To become a freelancer –
Identify the skills and hobbies that you can sell as services.
Create a portfolio of your work.
Register with a freelancing site.
Start picking up projects as per your capabilities.
4. Scrutinize your budget:
A challenge with job loss is repaying our debts.
Be it credit card debt or a bank loan, we will have to keep paying these off even without any income to support us.
To do so without straining our resources, you can cut down all unnecessary expenses by scrutinizing your budget.
In an unbiased manner, try to identify any expenses can you can forego for some months, no matter how small it is.
You can cancel subscriptions like those of Netflix to save up on money as well.
Moreover, you can shift to some budget-friendly plans when it comes to internet and telecom services to save more money.
5. Consider a Loan Balance Transfer:
Another way that you can reduce the stress of your loans is by getting your loan balance transferred to another bank.
While this doesn't completely stop your debt repayment, it allows you to pay less interest on your loans.
You can also negotiate to pay a smaller amount per installment per month to reduce your financial burden even more.
The tips we discussed above are the easiest ways to keep yourself financially afloat at a time of a crisis like a job loss.
When you do get a new job after this, remember to adjust your budget accordingly.
Instead of going back to your old financial habits, plan your investments in such a way that you can grow your savings again.
Happy Learning!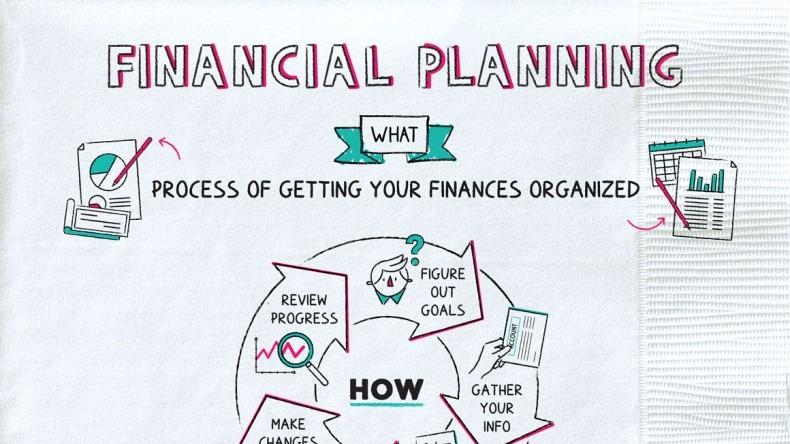 BOTTOMLINE
Use Stockedge to get cutting edge over others in both short-term trading and investing. Here, you not only get data at one particular place but can also create your own combination scans based on your own technical and fundamental parameter.
Visit blog.elearnmarkets.com to read more blogs.