Hindi: आप इस लेख को हिंदी में भी पढ़ सकते है|
Intraday Trading is mainly about buying and selling the stock on the same day.
Filtering stocks for intraday trading is based on High Liquidity, Medium to High Liquidity, Mimicking the Index and Sectoral Breakout.
One can also filter stocks for intraday trading by looking at the stocks of the peer group.
Momentum stocks can be filtered for intraday trading using NSE and NSE India or economic times.
You can also create your own technical filter to filter out stocks for next trading day by using StockEdge App.
Intraday trading or Day trading as the same suggest involves buying and selling of securities on the same day.
In simple words, there isn't any change in share ownership as a result of trade and before the market closing; all the positions are squared off.
Parameters to filter stocks for Intraday Trading:
1. High Liquidity
It is very vital to select stocks which have enough liquidity for executing the trades.
The best thing about liquid stocks is that they have big volumes and big quantities can be bought or sold without affecting the price significantly.
Depth is also critical, which shows you how much liquidity a stock has at various price levels above or below the current market bid and offer.
2. Medium to high volatility Stocks are good for Intraday Trading
Traders usually need price movement so as to make money in day trading and hence selections of such stocks are important in price terms or percentage terms.
Usually the stock which tends to move more than 3% either side tends to be good stocks for intraday trading.
3. Mimicking the index
There are few traders who specialize in contrarian approach, however most traders usually look for stocks which move in sync with the index.
So when the index moves upward, there is a high possibility for the stock to go up too.
4. Sectoral breakout is a good approach to filter out stocks for Intraday Trading
You may track respective sectoral index to look for probable breakout candidates in the near term.
Let's take an example to understand this in a better way: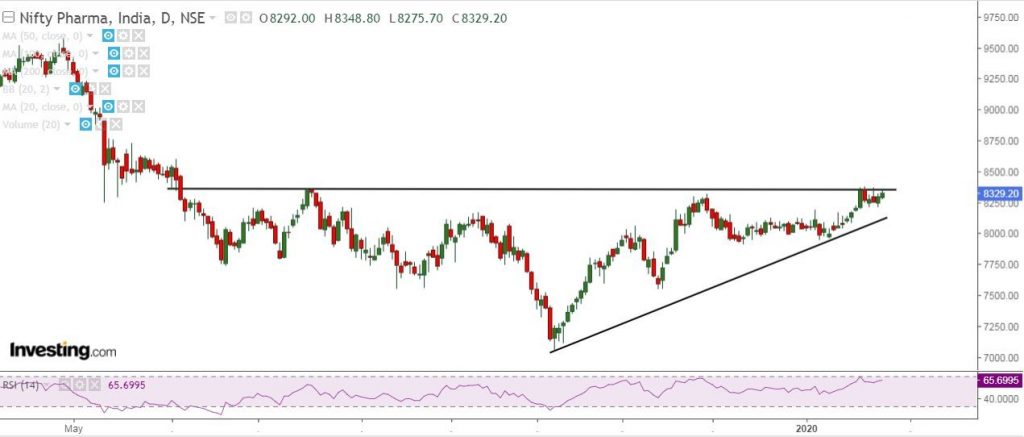 This is a daily chart of Pharma Index and as you can see the index has been consolidating for the last 9 months and presently trading on the verge of a breakout and consolidating for the last 5 trading days. A sustainable move above the latest swing high may lead to a confirmed breakout.
Accordingly you may look for stocks in the sector to filter out trades in the coming days. Here are few recent examples of few pharma companies which are too trading on the verge of breakout.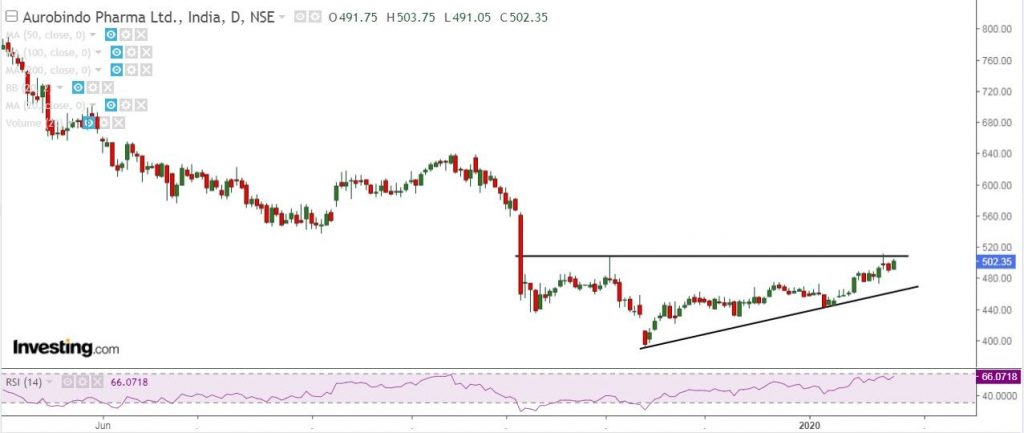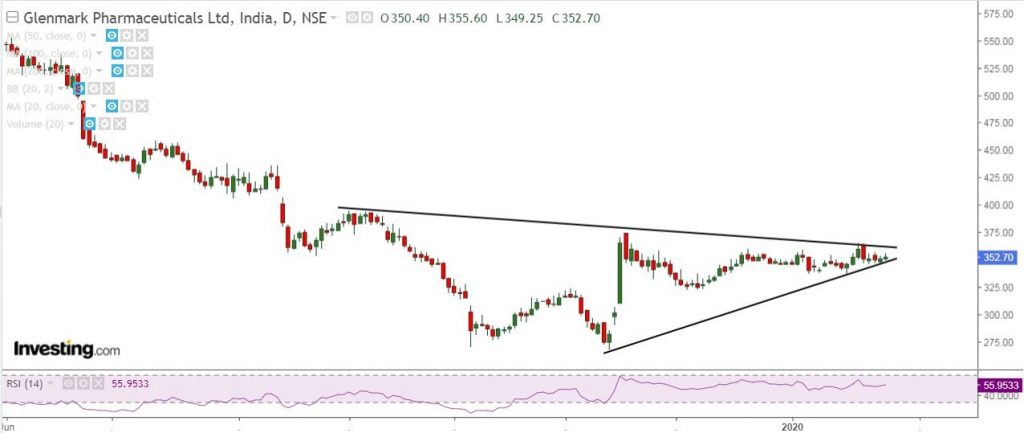 5. Looking for other stocks in the sector when the leaders have started to move
Another way to filter stocks for day trading will be looking at the peer stocks in the same sector when the leader stocks have already started to move.
Let's take an example to understand this:
Recently there was a breakout in ICICI Securities, on a strong volume and at the same time, the stock also crossed it 52 week high level.
Say if you cannot ride this move, you may look for other stocks in the sector which are trading at probable breakout area.
So if you at the chart of SBI Life insurance, this belongs to the same sector and is trading almost on the verge of breakout.
So in the coming days, there is a possibility for the next breakout candidate in the sector. This logic holds for other sectors too like Sugar industries, IT, Banking, etc.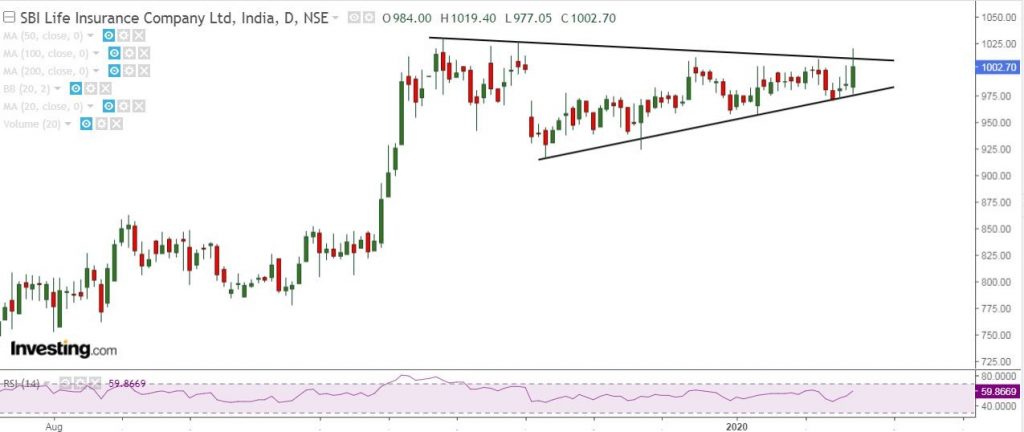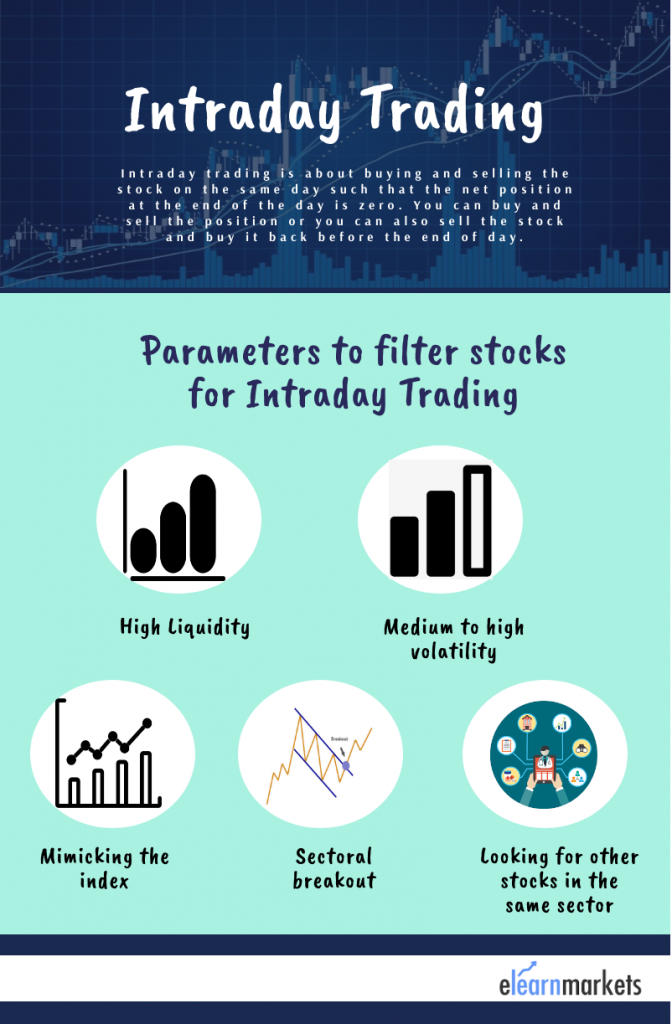 Ways to find out momentum stocks in Intraday Trading:
You may track NSE India or Economic Times to filter Hourly gainers or losers based on various filters and accordingly analyse them technically.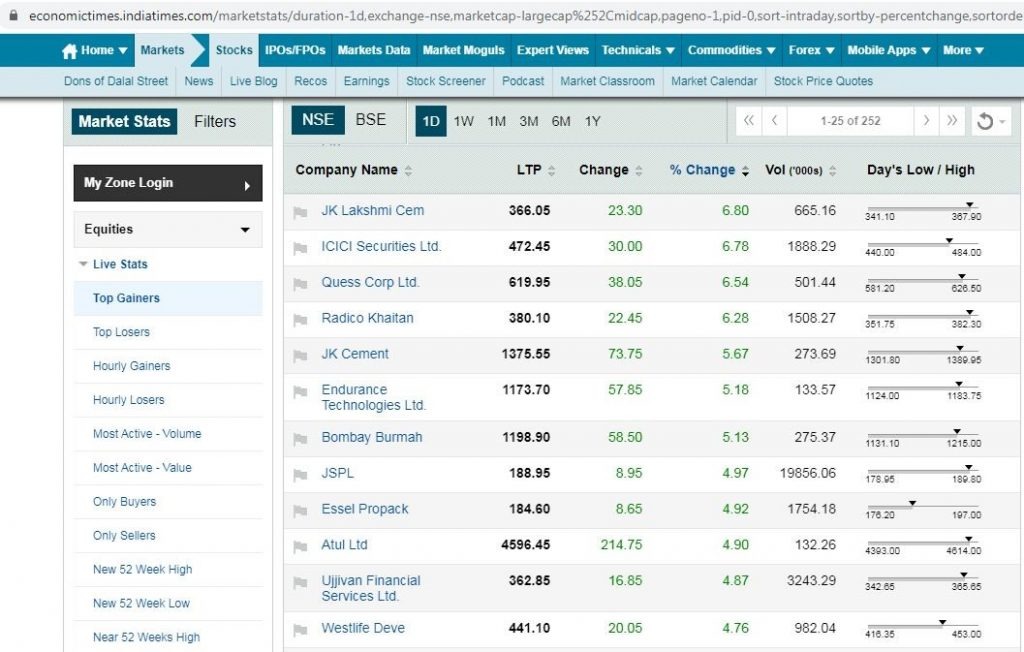 These are the list of stocks which came in the Economic times "Top Gainers" filter and you may keep analysing the stocks technically to identify probable breakout candidates from the list.
Let's quickly have a look at the recent stock from the list and analyse them technically: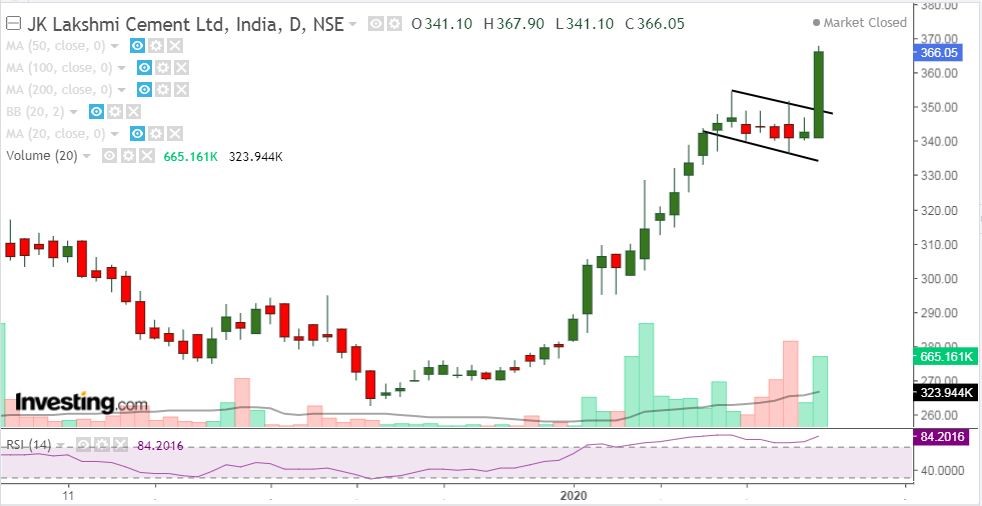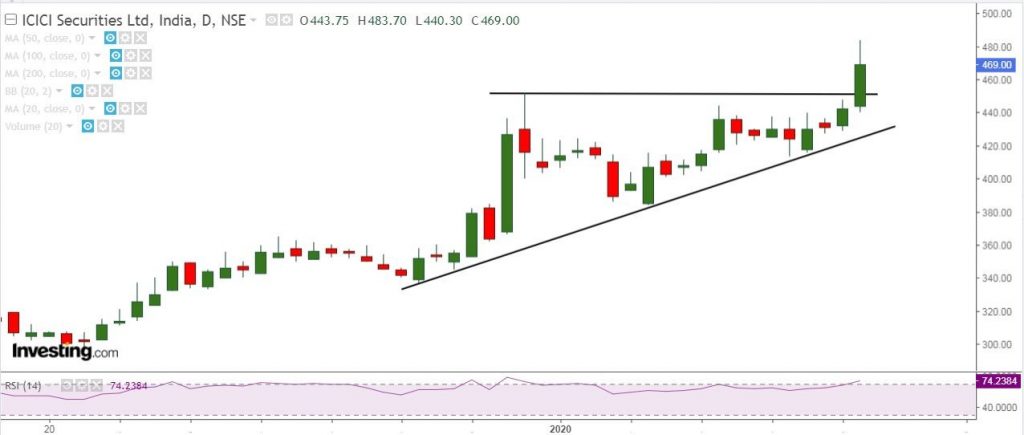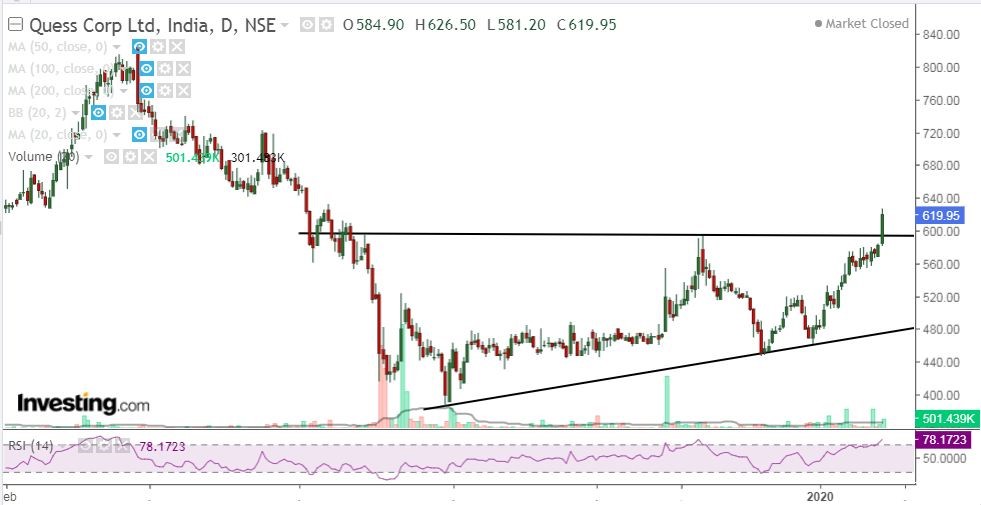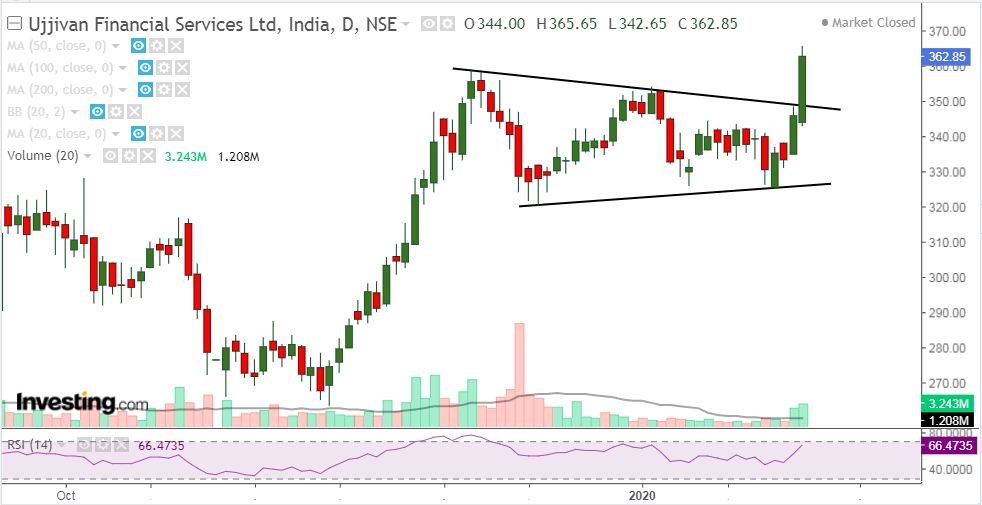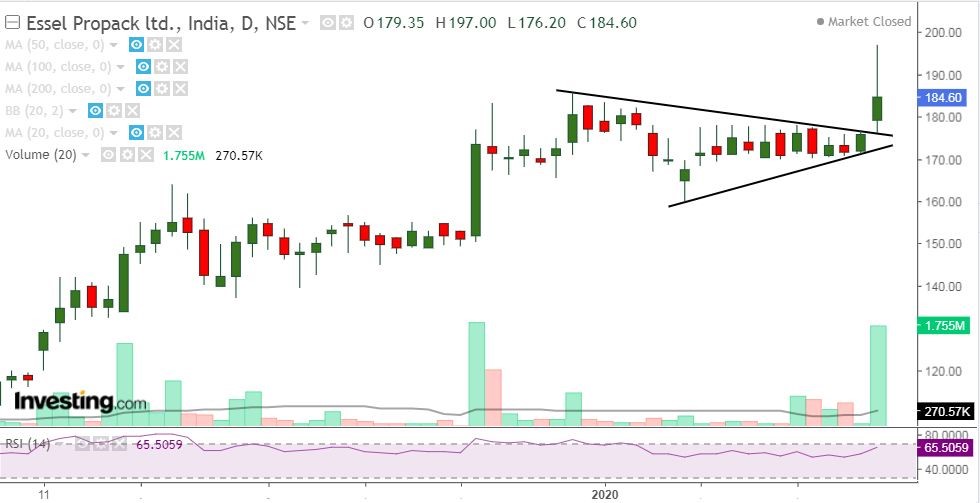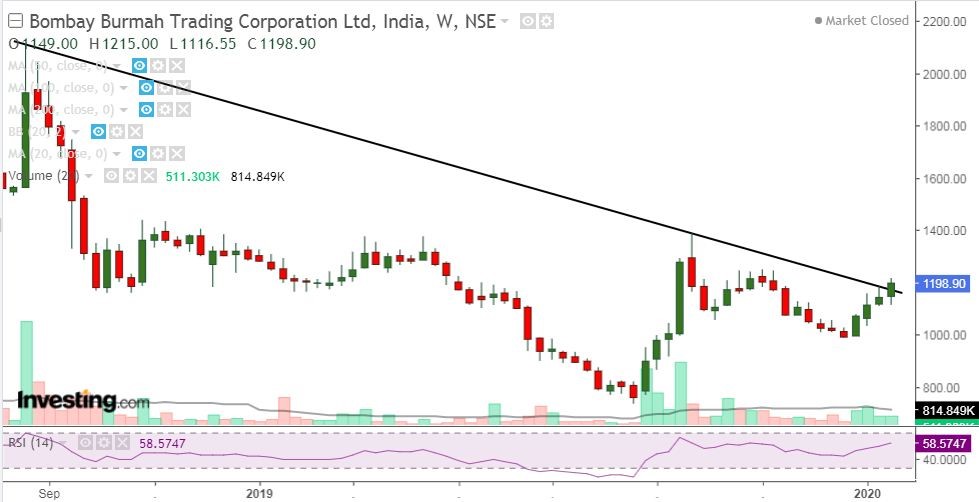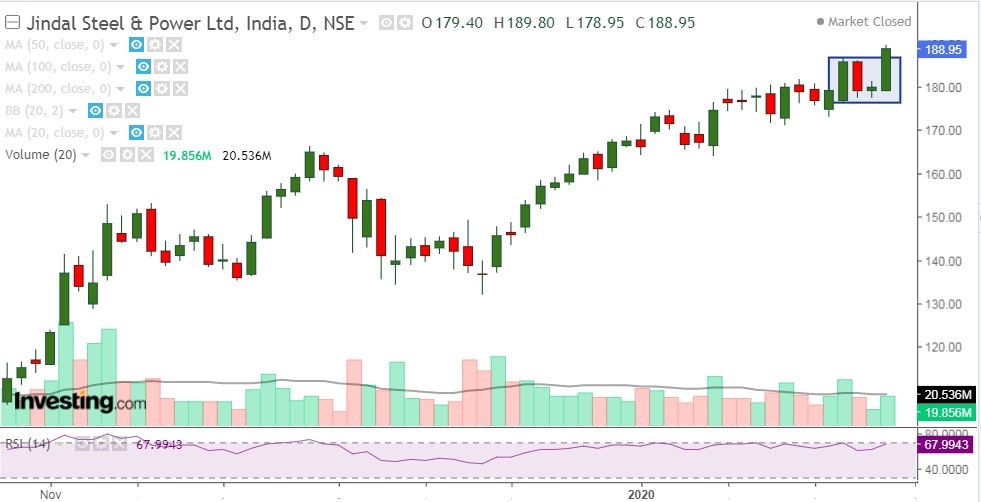 As you can see that most of the stocks from the list were taking breakouts from some technical parameters and accordingly you may filter out stocks for the trading purpose.
By using StockEdge app and create your own technical filter to filter out stocks for next trading day.
Here's a sample scan made in StockEdge app to understand the overall process: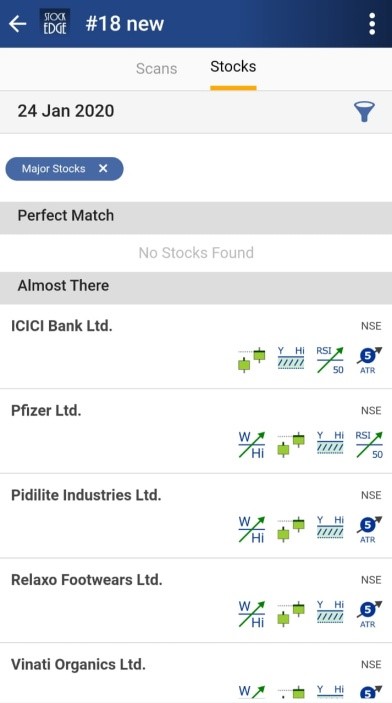 Here's a list of stock which appeared in the StockEdge scan, let's look at the scan result with the help of technical chart: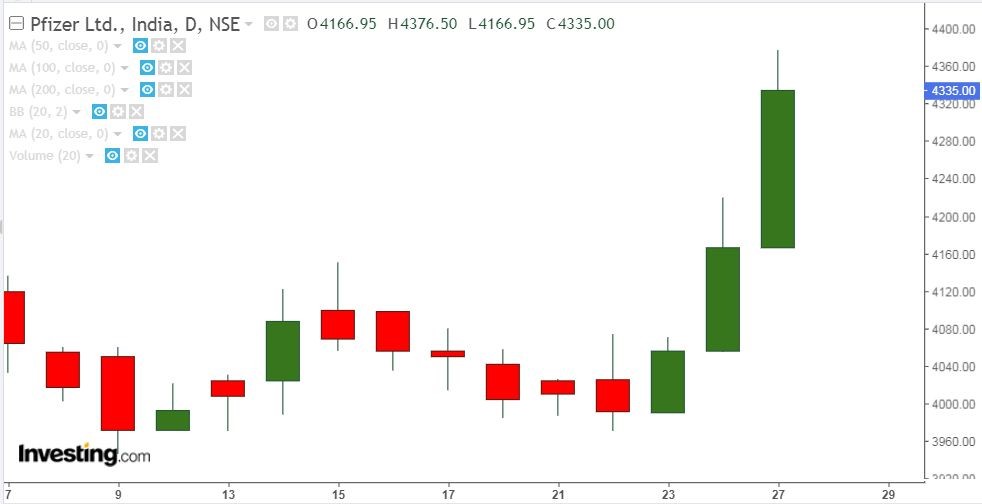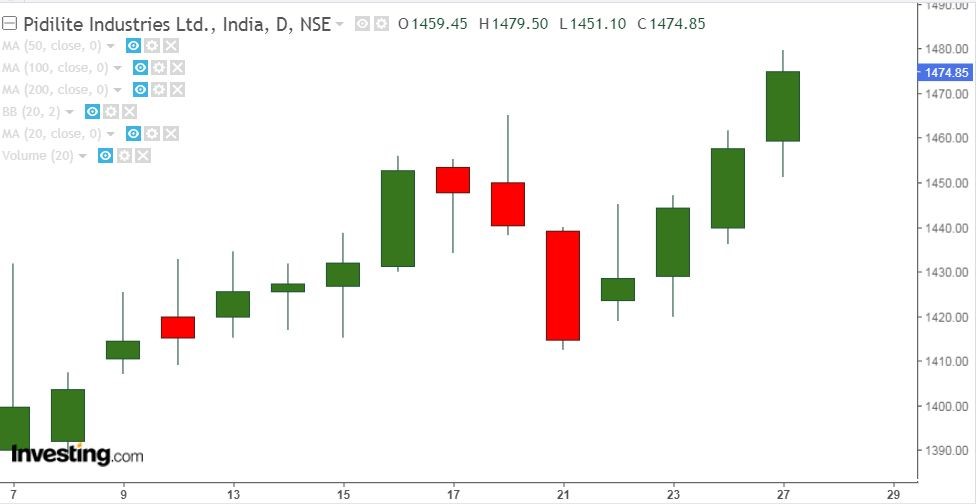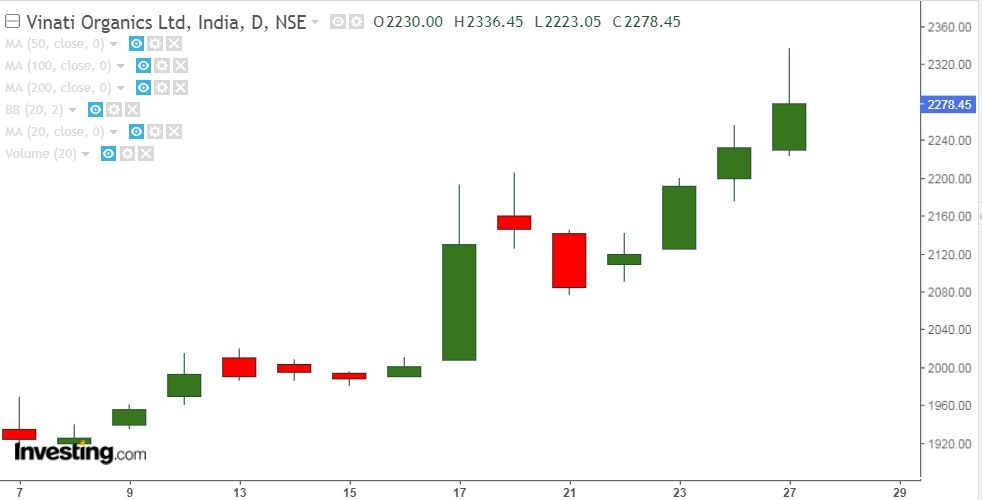 The present candle in the above charts represents intraday performance as per the scan and almost all the stocks have given positive result compared to last day's closing.
Similarly you may create your own Scans and analyse the stock previous night to be ready with trading the next trading session.
There are few readymade scans too which may also help to filter out stocks for the trading purpose.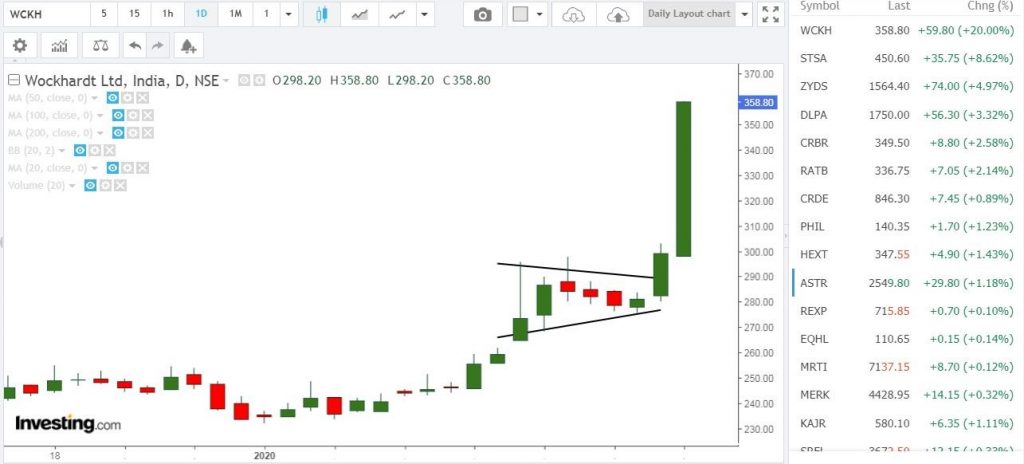 Over a period of time, you may create a list of 50-60 stocks and create your own watch list and technical setup.
So whenever you come across any technical breakout, you may use it for the trading purpose just the way it is shown in the above image.
Next: Learn how to pick stocks for investing.
Frequently Asked Questions
How can I select intraday stock every hour?
One can use the ACCR(Action, Confirmation, Retest, Reconfirmation ) method of intraday trading that really works when you do intraday trading. You can refer our blog on Intraday Share Trading – Smart Method for Trading in Stocks for more details about this method.
What time is best for intraday?
The first One to two hours of the stock market is the best time frame for intraday trading. For beginners, they should wait until 9:30. The reason behind this is that in the first few minutes of the market opening, stocks are likely reacting to the previous night's news.
Is intraday profitable?
Intraday trading is all about earning profits with multiple trades. By this traders can reduce the losses and generate daily profits. One should never wait for generating huge profits in just trade; instead plan multiple trades and earn small profits.
How can I earn 500 a day in intraday trading?
Yes, one can, provided one has the required knowledge, skill, experience, discipline and the ability to time the market. But one has to keep in mind that the market is always right and gives every trader a chance to make profits, irrespective of the directions it moves in.