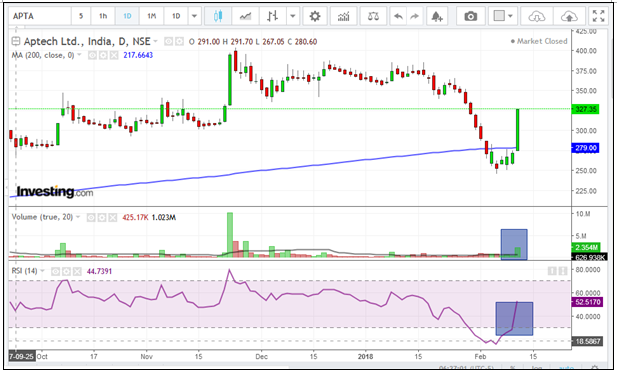 Charts of the day – 12th Feb, 2018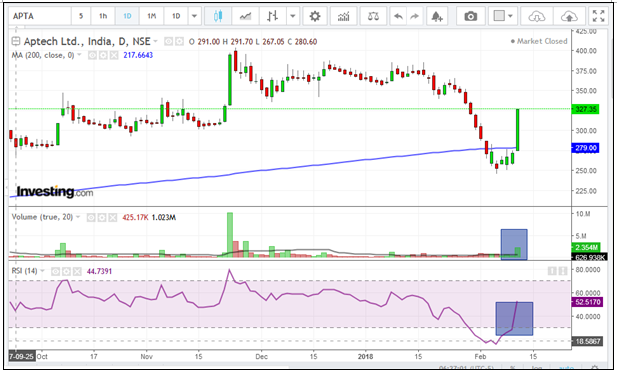 After making swing low APTECH crossed 200 day moving average with high volume and rsi crossed Above its oversold level.
( not a reco to buy/sell/ hold)
India cement facing major resistance level after making swing low.
India cement has tested the Same level and bounced four times from that in recent past.
( not a reco to buy/sell/ hold)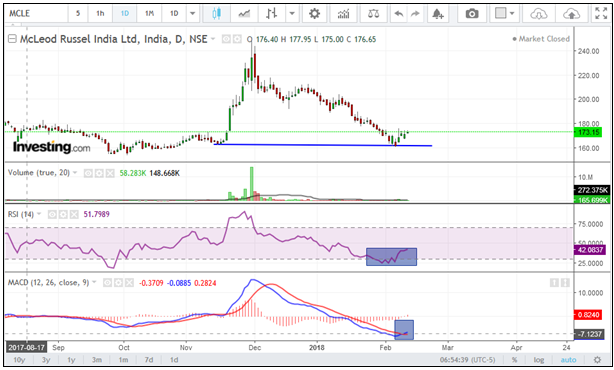 After sharp fall Mcleod Russel finds its support level. Rsi came from oversold zone for last Four session and Macd crossed above signal line.
( not a reco to buy/sell/ hold)
Disclaimer
Elearnmarkets.com wants to remind you that all our content is created solely for the purpose of education. No strategy, stock, commodity, fund or any other security discussed here is any way a recommendation for trading or investing. Elearnmarkets.com will not be any way responsible for trading losses incurred by any individual or entity for trading with real money. Please take advise of certified financial advisers before trading or investing.