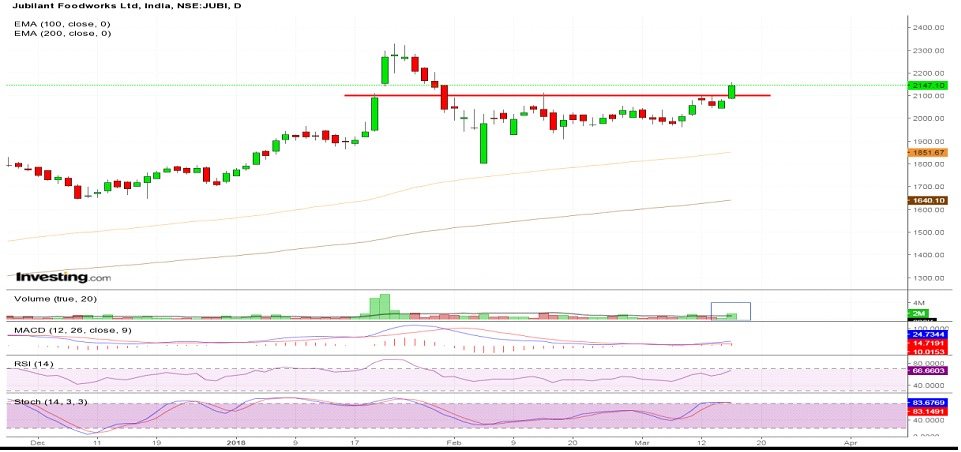 For the last one month Jubilant Foodworks was trading in a consolidated range. In today's trading session the stock breached that zone. Approximately 2 Million shares were traded today which helped the volume indicator to cross its 20 Days MA line, in case of indicator: RSI has gone above its level 60 and showing that the stock has a support of strong momentum.
(Not a reco to buy/sell/ hold)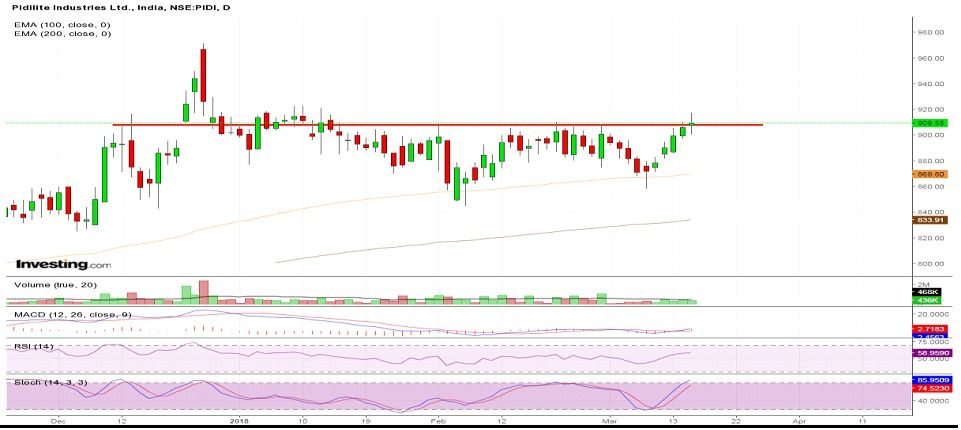 Pidilite was trading in consolidated zone(marked on the chart) for last one month. Today the stock breached that level but was unable to close above it. In case of indicator: MACD is above its signal line, RSI is near 60 Level so the momentum is still intact for the stock and Stochastic has just entered into its overbought zone.
(Not a reco to buy/sell/ hold)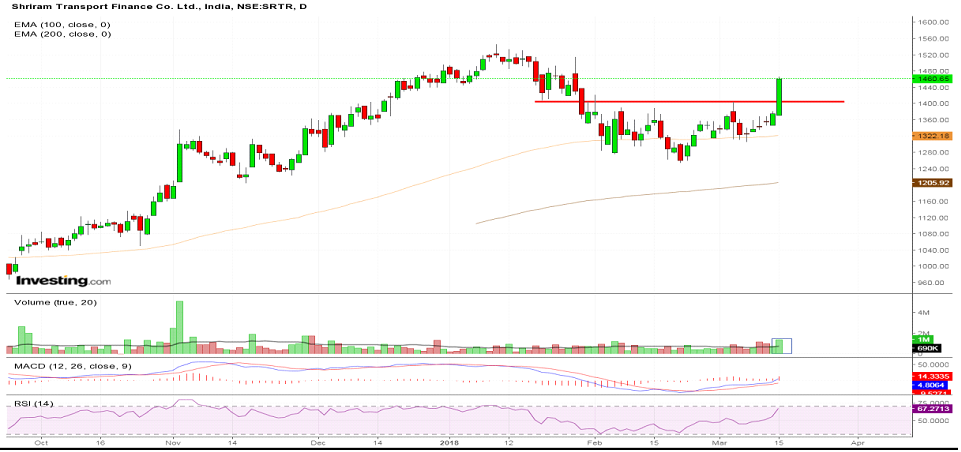 With the help of a long green candle NIIT Ltd comes out from its support level. Consecutively 6 days the stock closed below its support zone but today it gave a breakout. Volume also crossed its 20 Days MA line and MACD confirmed the positive crossover after today's trading session. RSI is above its 50 mark and Stochastic has come out from its oversold Level.
(Not a reco to buy/sell/ hold)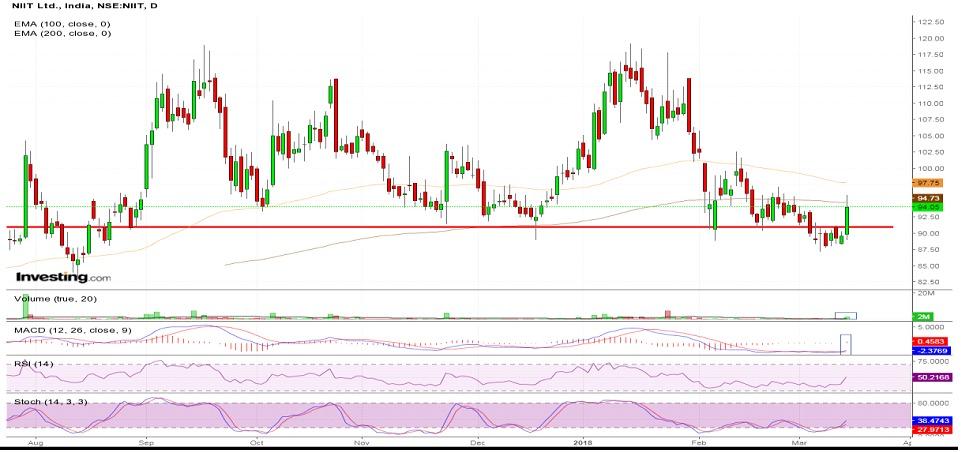 Volume helped Shriram Transport to give a close above the consolidation zone marked on the chart). MACD is above its level 0 and signal line is in a positive zone. Stock has the full support of momentum which is clearly visible from RSI because it is above its 60 level.
(Not a reco to buy/sell/ hold)