Bank Nifty opened around its 8 Day MA mark (24288 approx) today the 5th of September. The Index traded in a range of 128 points throughout the day and closed marginally above the 5 DMA of (24325 approx)
Hourly Technicals:
In the Hourly Chart, Bank Nifty has closed below its 5 Hour High EMA of (24354 approx).The Index is likely to face immediate resistance above the 5 hour high EMA (24373 approx) mark. Bank Nifty has to close convincingly above 24389 for the markets to be clearly in the buy zone.
Hourly RSI stands marginally above the normal range while the hourly CCI stands below the normal range. The hourly ADX is indicating that Bank-Nifty will remain range bound.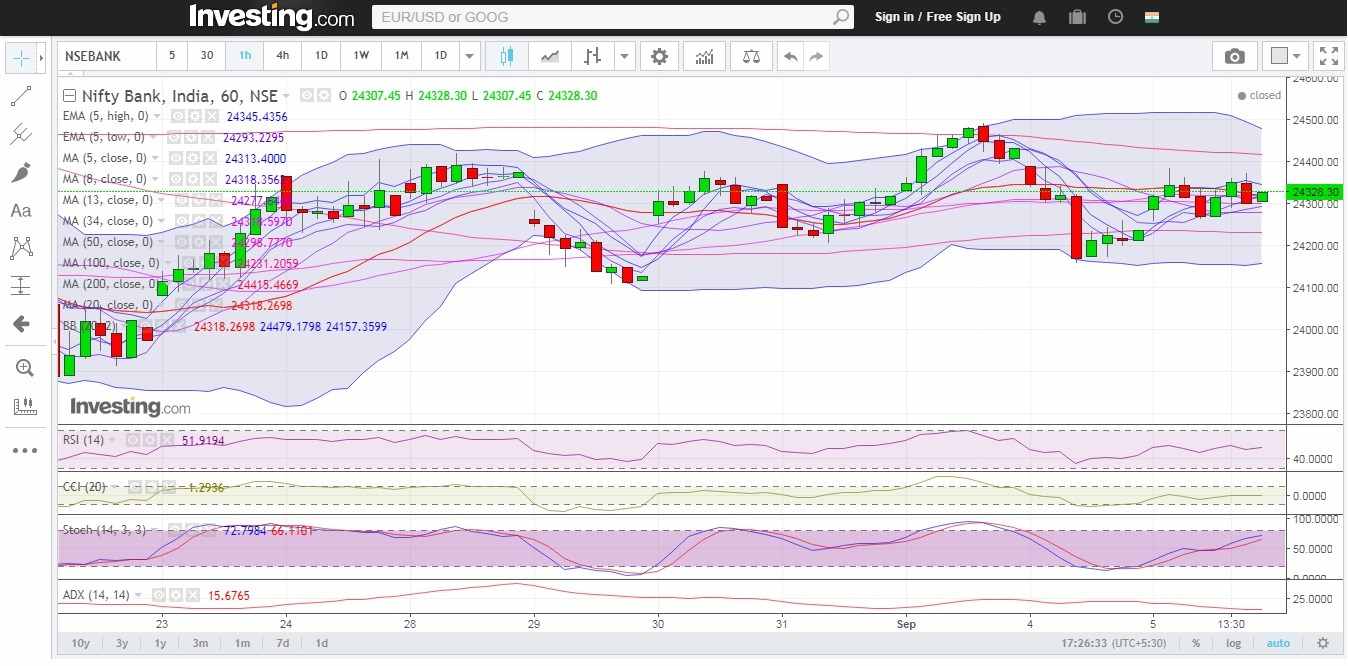 Figure: Bank-Nifty Hourly Chart
Daily Technicals:
The daily chart indicates that Bank Nifty has closed marginally below the 5 Daily High EMA of (24410 approx). If the Index breaks above the 24532 mark, the next resistance will be the upper range of the bollinger band (24500 approx). On the downside however, if Bank-Nifty breaks and closes below its 50 Day MA (24100 approx), it could find support at the lower end of the Bollinger Band (23840 approx).
The daily RSI and CCI indicators have closed between their normal range.The ADX has closed towards the lower end of its normal range indicating lack of momentum.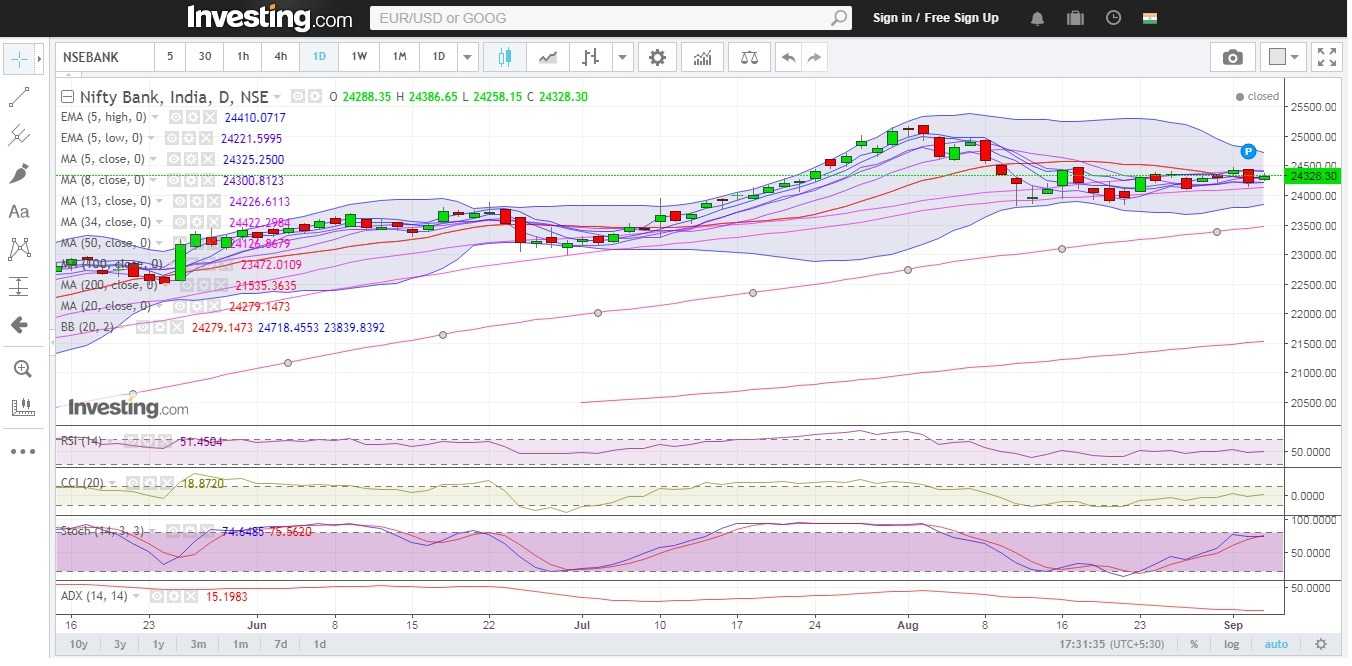 Figure: Bank-Nifty Daily Chart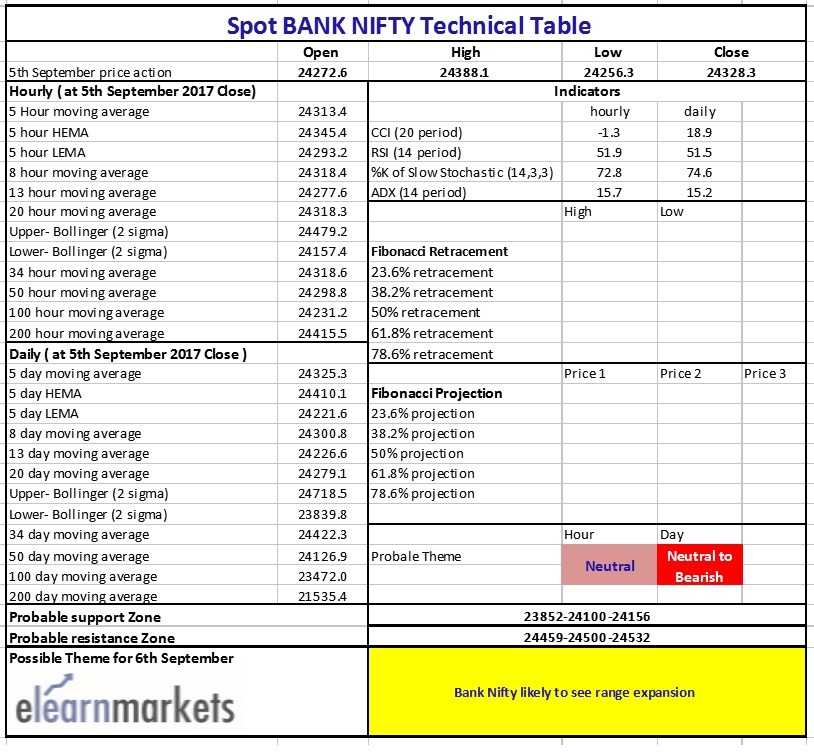 Bank-Nifty Tech Table