Bank Nifty opened marginally below its 5 Day High EMA at (24299 approx) today. The Index traded in a range of 103 points throughout the day and closed below its 34 DMA(24347 approx).
Hourly Technicals:
In the Hourly Chart, Bank Nifty has closed above its 5 Hour Low EMA of (24347 approx).The Index is likely to face immediate resistance around its 5EMA High (24377 approx) mark. Bank-Nifty will find its next support area at the 5 Hourly moving average (24330 approx).
Hourly RSI and CCI stands close to the upper end of the normal range. The ADX is indicating that volatility is on the cards.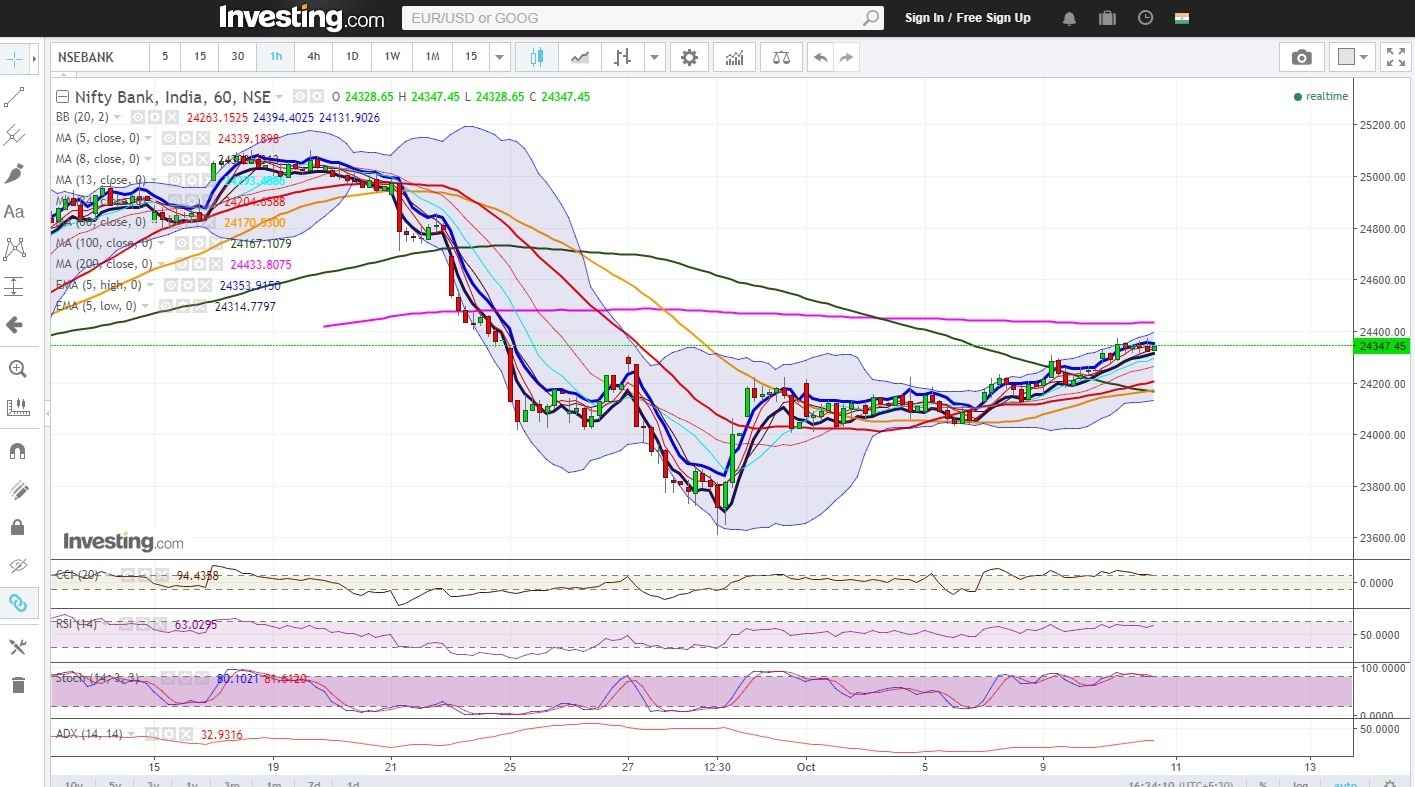 Figure: Bank-Nifty Hourly Chart
Daily Technicals:
The daily chart indicates that Bank Nifty has closed 41 points below the 34 DMA (24389 approx). If Index will face the next wave of resistance around 24710 mark. On the downside however, if Bank Nifty breaks and closes below its 8 DMA (24140 approx), it could find support at the 34 DMA area(24388 approx).
The daily RSI indicator has closed mid way between the normal range.The CCI indicator has turned negative however the ADX indicates lack of momentum.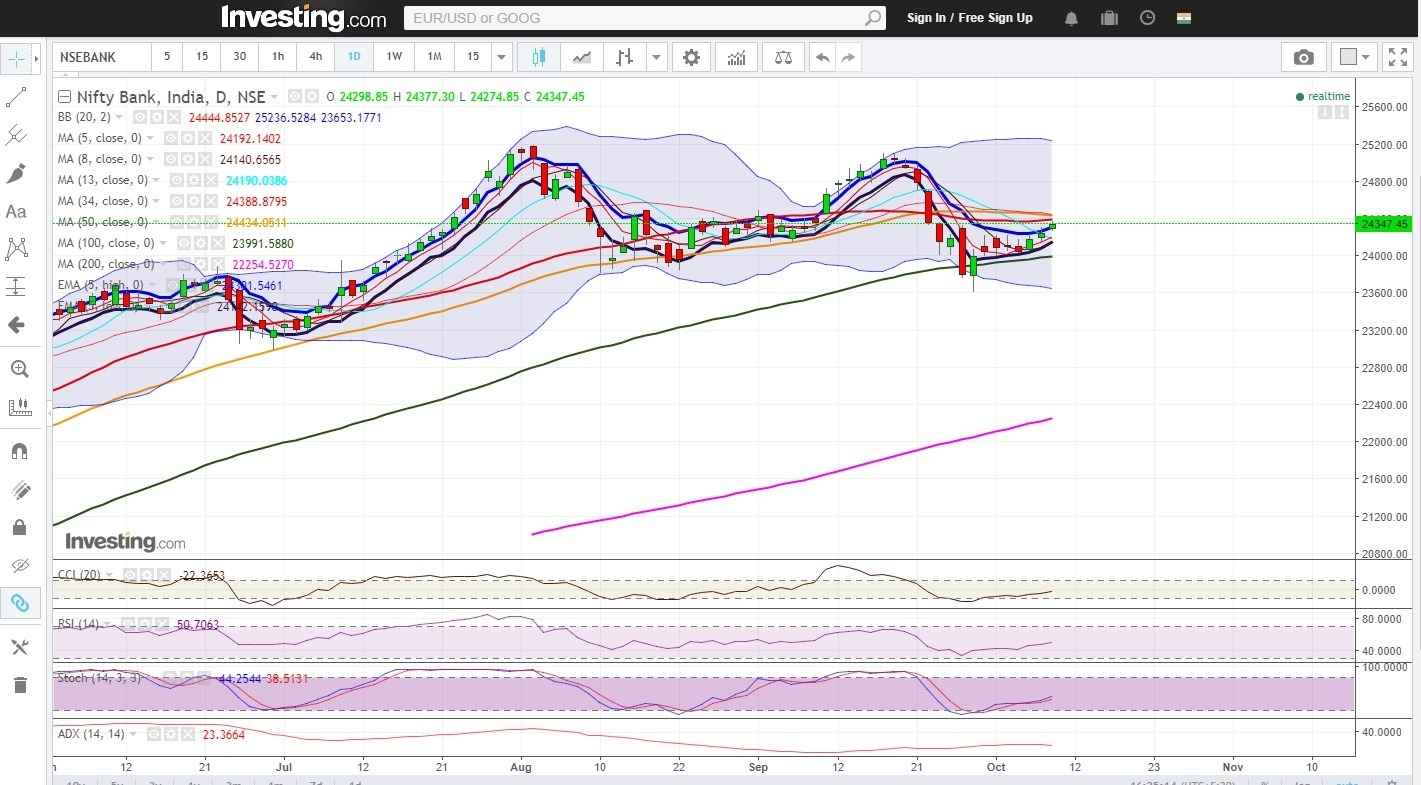 Figure: Bank-Nifty Daily Chart