There are many forms of trading in the stock market amongst which Harmonic patterns have altogether a different approach to trading. Gartley pattern was developed by H.M. Gartley which was written in his book- "Profits in the Stock Market".
This pattern has also been widely accepted amongst the trader's community due to its high success rate and good risk-reward ratio attached to it.
What is Gartley Pattern?
Gartley pattern is one of the most commonly used harmonic patterns and can be used in various timeframes.
This may act both as a continuation pattern, which helps in predicting whether the price will resume its original trend post retracement or as a reversal pattern based on its prior move and accordingly it can be used to access a bearish or a bullish move.
The pattern appears quite frequently in a chart and thus it gives a quite useful form of analysis.
The gartley pattern is a 5-point structure that was originated and outlined by HM Gartley and later further detailed by Scott Carney.
The pattern has a specific Fibonacci value for each point in the structure except for point D which is not a point but rather a zone from where the price is likely to reverse, popularly known as Potential Reversal Zone (PRZ).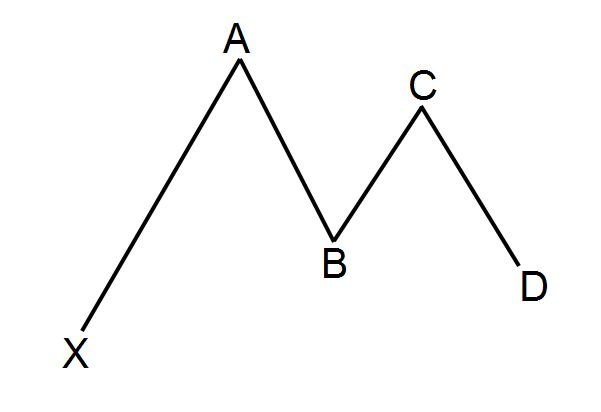 Examples of Gartley Pattern with Entry rules
Example 1: Exide Industries (Reversal pattern)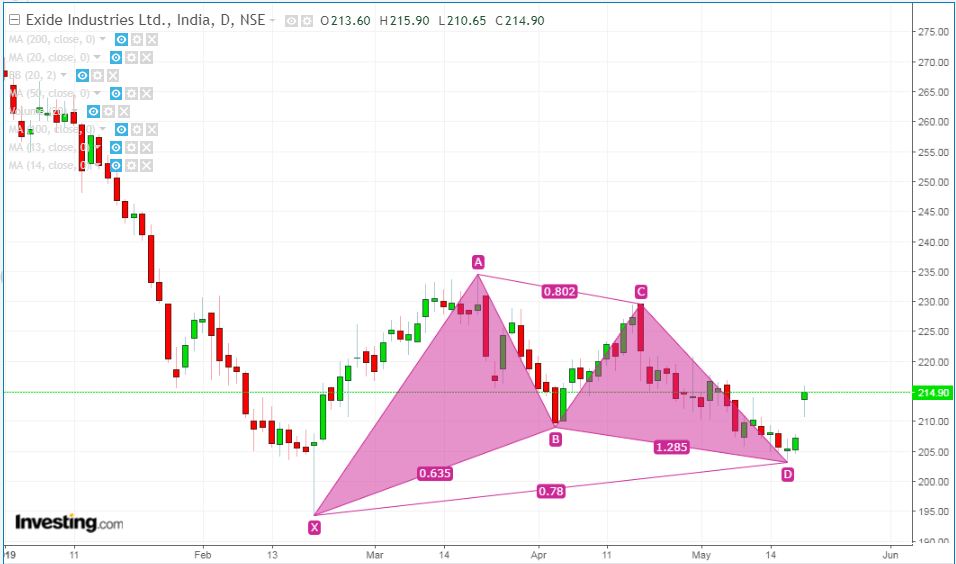 The above is an example of reversal using Gartley pattern in the daily chart of Exide Industries. The above pattern is drawn using XABCD tool in Investing.com.
However, in order to qualify as a Gartley pattern, the following rules should be qualified:
Point B retracement of the original XA leg should lie between 0.618 and 0.786 level. In the above example, 0.618 level comes at 209.68 and Point B comes at 209; so it qualifies the above rule.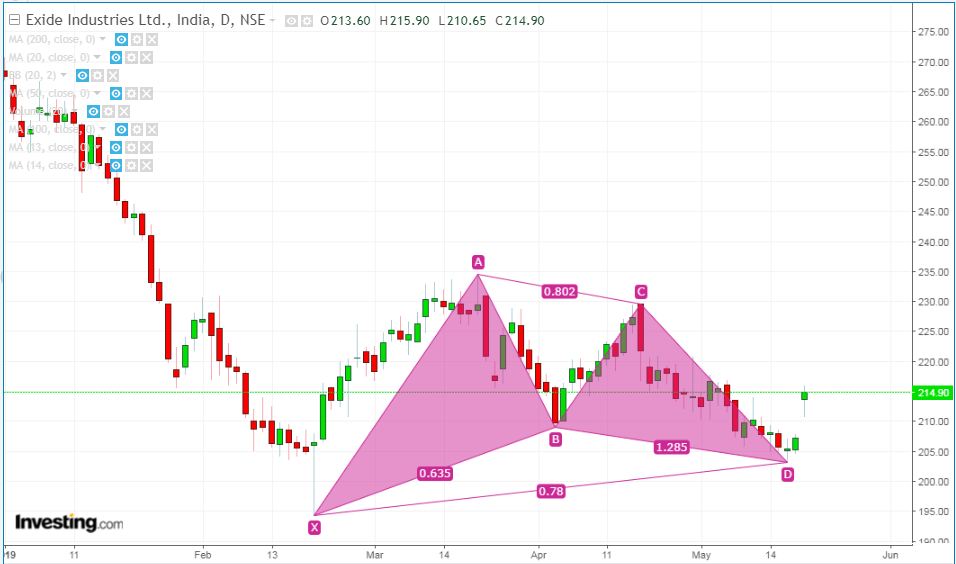 Point C should lie between 0.618 and 1 of the retracement of AB leg but should not cross Point A. As shown in the below example, Point C lie between the above-mentioned levels.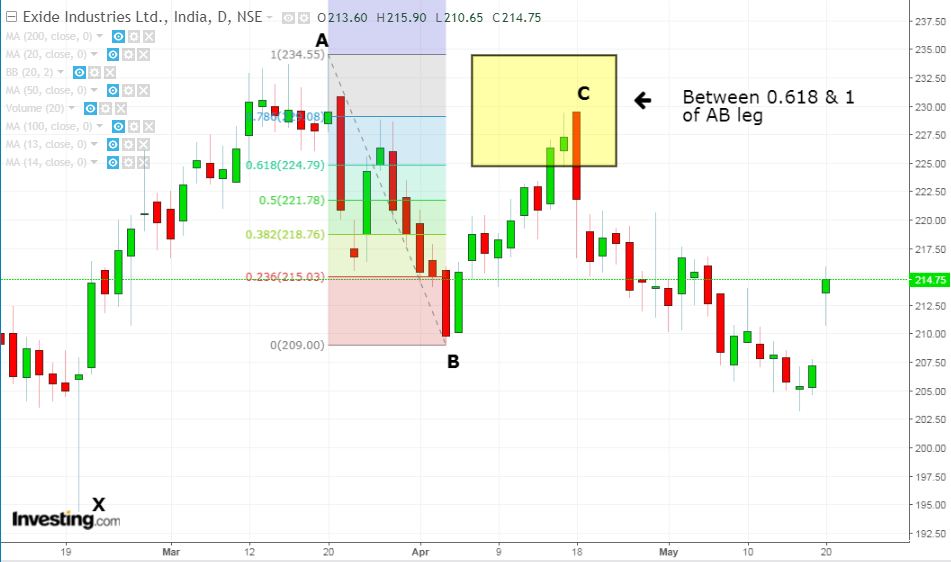 D is not a point but rather a zone from where the price is likely to reverse, popularly known as Potential Reversal Zone (PRZ), which is arrived after satisfying the below two parameters:
a. 0.786 retracements of the primary XA leg
b. AB projection is either 1.27 or 1.618.
As seen in the below example, 0.786 comes at 202.9 and 1.272 comes at 202, thus PRZ comes at 202-202.9 which is an entry zone. Ideally, this zone should not be more than 1% in order to qualify as a valid entry point.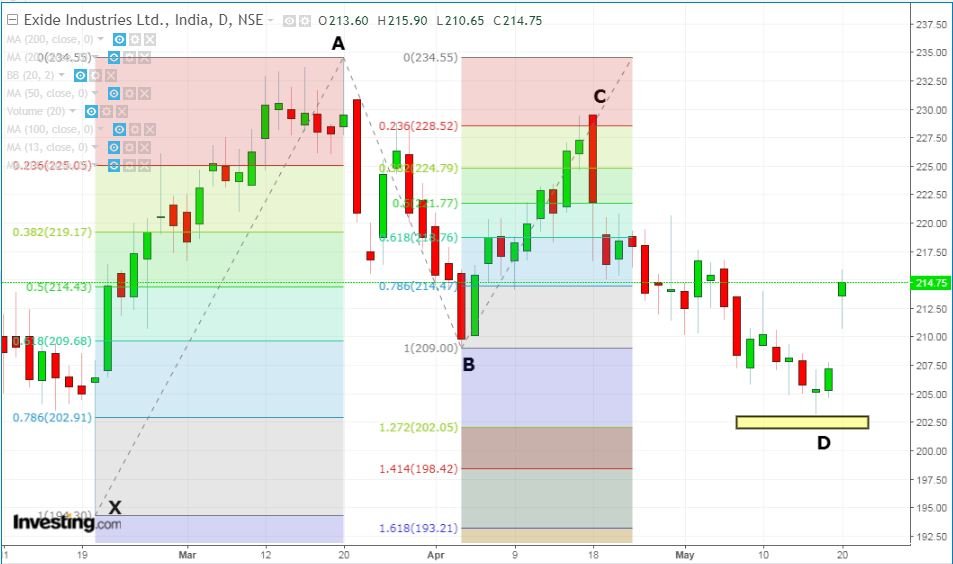 Target and Stoploss
After taking an entry at point D in the PRZ zone, the first target comes at 0.618 and the next target at 0.382. Stop loss is usually placed below point X as shown in the below figure. Closer is point D to point X, better is the risk-reward ratio.
As seen in the below example, the stock already achieved the first target with a gap up and is quite closer to achieving the second target which will be unfolded in the coming period.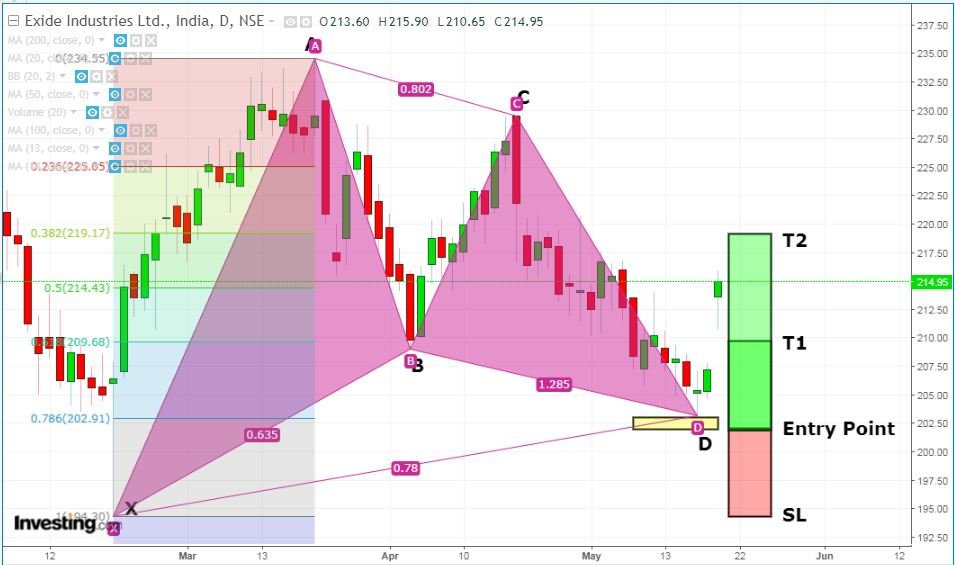 Example 1: HDFC (Continuation pattern)
The next example of the Gartley pattern (as continuation pattern) is in 4 hourly charts of HDFC ltd which was formed between 18th April and 2nd May 2019. The PRZ, in this case, comes at 2014.5-2017.5 and without hitting the stop loss, the stock continued the selloff in the direction of the original trend and successfully achieved all targets.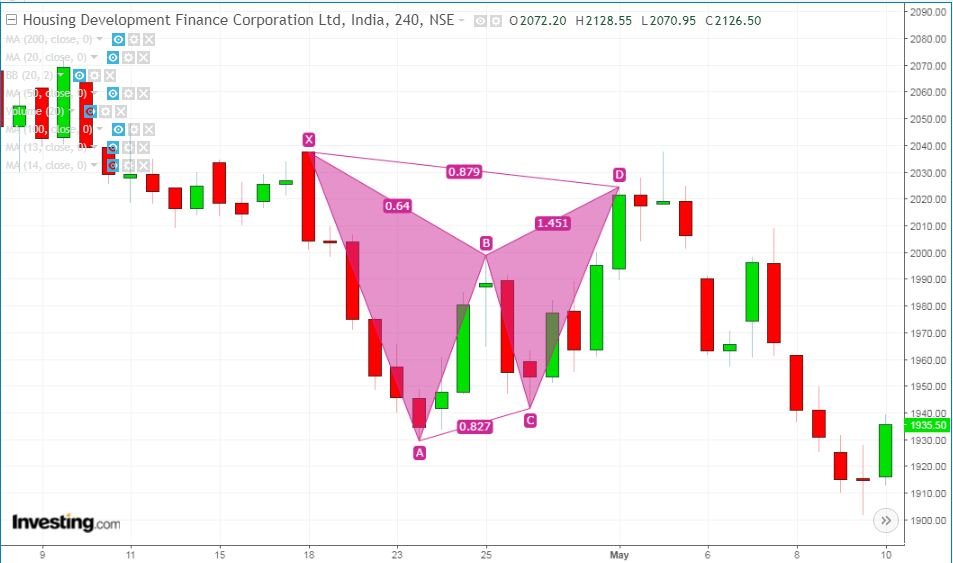 Key takeaways
For traders who are planning to start with Harmonic trading, Gartley is quite simple and easy to understand the pattern.
The best part of using this pattern is due to the good risk-reward ratio and also it appears quite frequently in charts. So if you stick to the guidelines discussed in the article and follow the money management, you are sure to make profitable trades.
Learn more about such patterns from our harmonic trading course now!