Listen to this:
Bengali: এই ব্লগটি এখানে বাংলায় পড়ুন।
Women do not follow any boundaries when it comes to the love and dedication they are empowered with to shower upon all. They are a completely structurally organized self in all forms. But when it comes to finance and investing options for housewives, women are left behind
This blog we dedicate to all those powerful homemakers who shape our lives day in and out without any holidays and without any complains.
They are really born managers with complete control over major and minor things in daily life.
While writing this blog, I came across a beautiful quote which I would like to put here as well:
"A woman's best protection is a little money of her own." – Clare Boothe Luce, American author and later a US Ambassador.
And I strongly believe it.
So before reading the content below, let us first pledge to bring personal financial independence in our lives.
Being financially independent is nothing more than your own security. Everything is happy in your world, but you are always taught to be prepared for the worst as well. So why not follow a good financial planning process for yourself.
To be financial independent you can take help of Kredent Money App, a one-stop tool to assist you in your financial journey
Now first things first, before we begin with our content, let's have a look at the diagram below: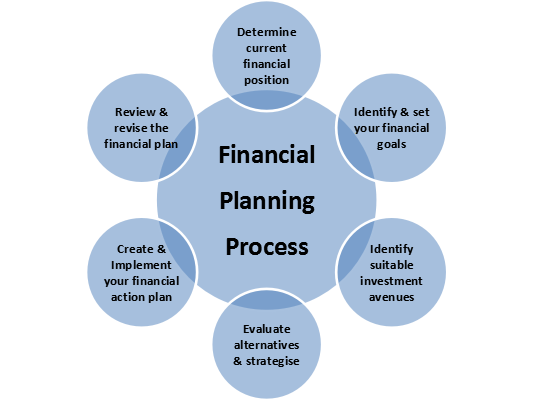 Financial planning is an in-built talent of a woman in the way you manage your entire household, Well!, there can be no alternative to the way you can manage it.
Look at the above points mentioned in the diagram and just sync it with what you presently do in your home management process.
This is all about financial planning. Remember, the way you chose to do the planning's for your house and your financial ends meter; there can be no other alternative to the way you do it. So you are the best one to decide on your own financial planning process.
1. Direct Equity
Advantage: High risk with but with high rewards.
Why this suggestion? Homemakers are good investors, as they make all decisions for the benefit of the entire family and thus are aware of their needs. You purchase only those products which are best suited for every member. Thus you are the best judge for any company's products and its market share and quality.
You need not make decisions by looking at the balance sheet of the company. You already know the products and its quality and this skill can be utilized to analyze stocks too and invest in equity.
You can even start it today by opening a Demat Account
2. Mutual Funds
Advantage: Diversification, professional management, ease of buying and selling, low initial investment and an option to choose from a wide range of funds.
Why this suggestion? This is one of the best investing options for housewives to do small savings (You can start with as low as RS 500/-) and helps yourself reap the benefits of the stock market with a moderate amount of risk through mutual funds. As your funds would be aptly managed by professional Fund managers so you can rest in peace.
You can read a lot of content on our website on mutual funds by clicking here.
3. Exchange Traded Funds (ETF)
Advantage: ETF is a unique class of investment which is a combination of both mutual funds and market traded securities.
Why this suggestion? This investing options for housewives enable them to invest in diversified securities including bonds, equity, commodity, an index or a group of equity assets such as an index fund. ETFs are best suited for novice homemakers who are just getting started with the stock market.
As it is professionally managed it requires less research, monitoring and provides improved performance. Thus, if you do not want to take much risk then you can enjoy good returns at a reduced risk.
4. Bonds
Bonds are like a loan that carries an interest/coupon rate and have a fixed maturity period. In India, bonds are issued by the government as well as corporations to meet their funding requirements.
Advantage: Its a fixed income product that is not risky thus will give small assured returns on your investments.
5. Public Provident Fund (PPF)
This is one of the oldest and safest debt tax-saving instruments that most people turn to.
Here the principal and the interest are guaranteed by the Government. The interest rate is declared by the Government and is usually higher than the prevailing bank fixed deposit rate.
As this instrument comes with a long lock-in period of 15 years (however one can withdraw after 7 years), the impact of compounding of tax-free interest is huge, especially in the latter years. This helps you to build a corpus for yourself with negligible risk.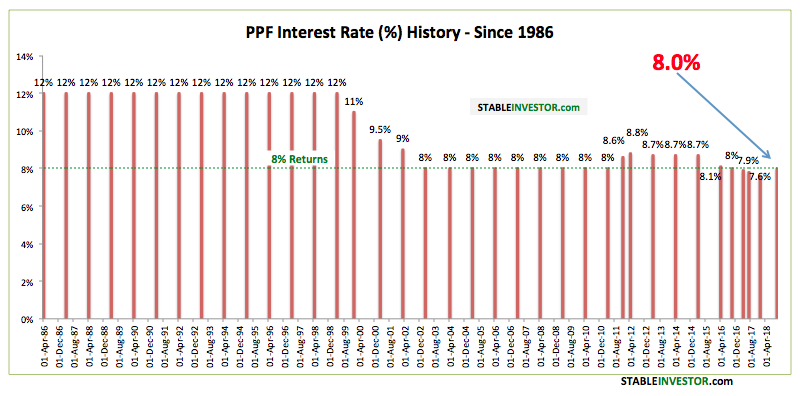 All these benefits along with a better return and GOI guarantee make PPF as one of the most beneficial and convenient sources of investment for You.
Key Takeaways
Financial literacy and prudence of every homemaker is the need of the hour. This makes them financially independent and also boosts their self- morale.
Homemakers should decide upon their risk appetite, return requirements and tenure before choosing any investment instrument.
Homemakers have a better understanding of the market as they are aware of which brand and/or company is performing well as they are the main consumers of most of the products around.
Diversification should be a major focus area. This will help to strike a balance between risk and return.
So now, all you need to do is to start. And remember, wherever you get stuck in your financial planning process, we are here to guide in every possible manner we can.
Happy learning!