Listen to this:
We often take the help of a service provider for availing online taxation services.
Starting from payment of taxes to filing our income tax return, we depend on a chartered accountant or a tax facilitation center to do the needful.
Going online, making the payment, clicking the right form etc, may seem to us a tedious or a risky affair.
But the process is much easier as it seems to be.
To put an end to your myth, we will take you through the process of payment of income tax through the online mode.
How to pay income tax online step-by-step:
Step 1: Go to the site. You will get the following window on the screen.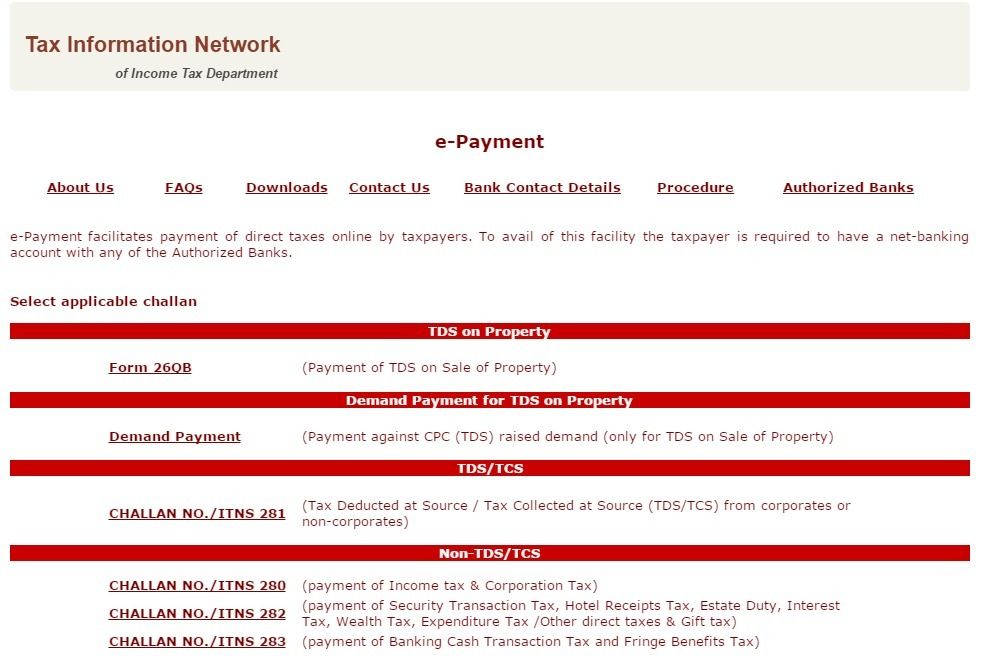 Step 2: As you can see above that there are various options available for payment of Tax Deducted at Source (TDS) and Non- TDS/ TCS section.
Click on challan No. 280 for payment of income tax, as shown above, under the head Non-TDS/TCS.
When you click on the same, you get the following window on the screen which will direct you to the e-Payment gateway.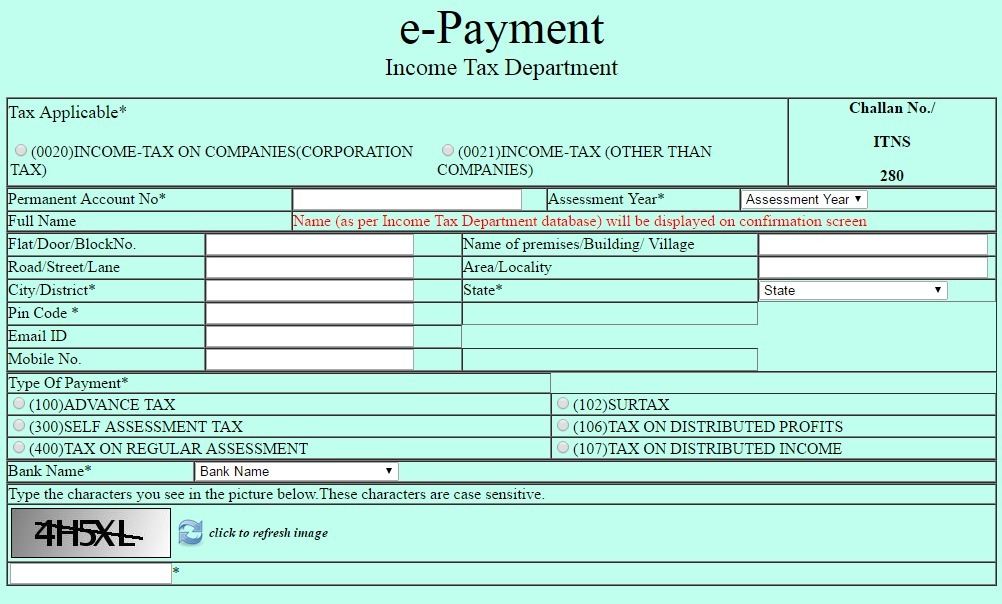 Step 3: Enter the details as mentioned above:
Click on the option as to whether the income tax is being paid for the individual or the company.
Then enter your Permanent Account No. (PAN), enter the assessment year for which you are paying the tax.
Read More: 6 Areas to Quote Permanent Account Number (PAN) Mandatorily
For instance: We will be paying income tax for the financial year 2017-2018 so our assessment year will be 2018-2019.
Enter other details as required.
Select the type of payment, you wish to opt for like whether it is an advance tax or a self-assessment tax or others, as mentioned above.
Enter the bank name through which you will be making payment through the net banking facility.
And then click on the proceed button, as provided below.
To know how to effectively plan your tax enroll in: NSE Academy Certified Financial Planning & Wealth Management course on Elearnmarkets.
Step 4: When you press the proceed button, a window will appear to get the confirmation of the details submitted.
Step 5: Once you confirm the same, you will be directed towards the payment gateway, wherein you will be required to enter the amount to be paid along with the bank details.
A copy of the challan receipt will be generated. You can download the same and keep it for record purposes.
So, this is how simple it is.
Bottomline:
Now it is just at your fingertips to make the payments in just 10-15 minutes.
Next time when you have to make any income tax payment, please follow the aforesaid procedure and you can make the payment yourself.
Hope that after reading this, you will be able to save the unnecessary expenditure for getting the payments done.
Happy Learning!!