Nifty after trading range bound extended weakness in the late trade on Friday's session after the news that India may impose retaliatory tariffs on 29 US products. At the same time, the index closed below the Head & Shoulders pattern but managed to close above 11800 marks.
Hourly Technical
The index ended sharply lower in the last 30 minutes and witnessed breakdown from the neckline of Head and Shoulder pattern.
Probable support in the near term comes at 11800 and 11731 (200 period MA) and probable resistance comes at 11890 (50 period MA) and 11925 (100 period MA). Technical parameters too weak suggest weakness and most of parameters ended on a negative territory.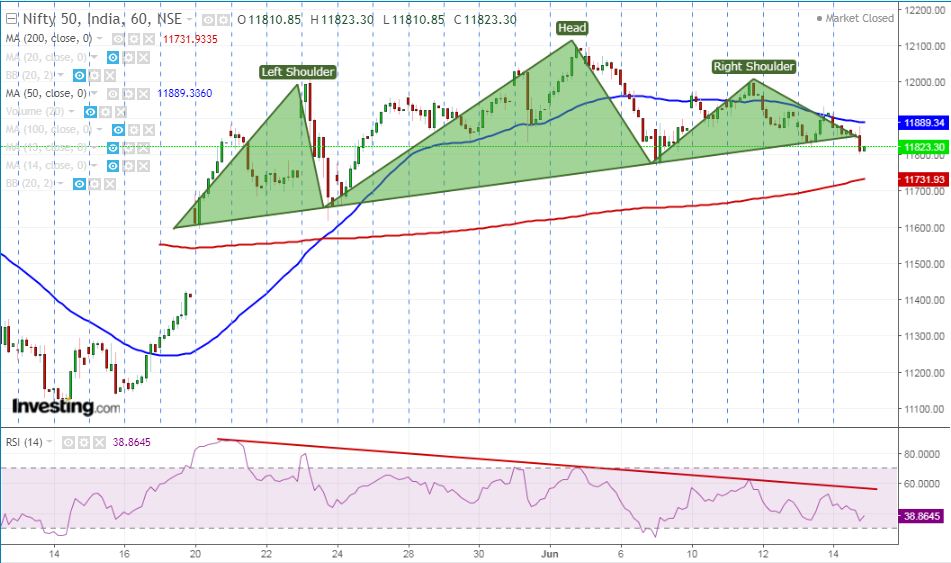 Daily Technical
In the daily chart, Nifty closed below 20 Day SMA after a long time and gives an initial hint of weakness in the index. On the downside 11800 is a psychological level to watch out for and sustainable close below which may lead tom further weakness in the coming days.
The next important support in the daily chart comes at 11680 (50 Day SMA). Though RSI is trading just above mid 50 levels, close below which may trigger further level of weakness.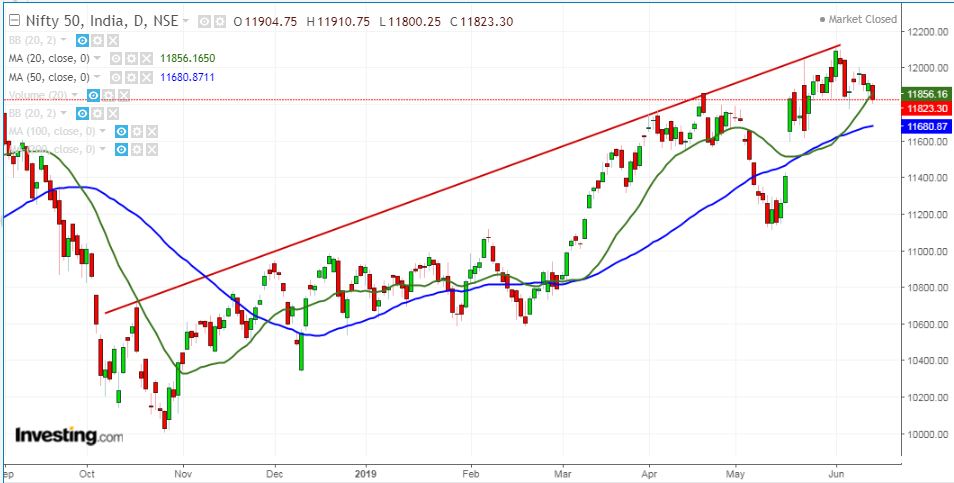 Weekly Technical
Nifty ended on a weaker note in the weekly chart after making shooting star candle last week and close below last week low at 11769 may trigger further weakness on a medium term timeframe. Probable support in the weekly chart comes at 11750, below which may see further short build up in the index.
The index has been consolidating in the range of 11800 and 12100 for last 14 trading session and break either side may infuse fresh momentum, though given the technical parameters there is a possibility to break on the downside.