Nifty gained 32 points in today's trade, partly covering the gap opened on Friday. The support remains ionfact at the level of 8050, the resistance at 8160 and 8210. On the chart of NIFTY IT weakness is trending. Support is at the level of 10600 and stocks like Hexaware, HCL technologies and Infy continue falling to their supports as well.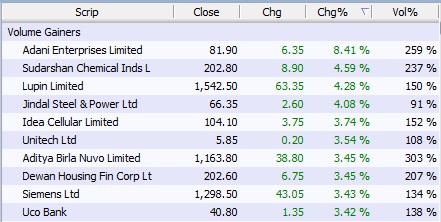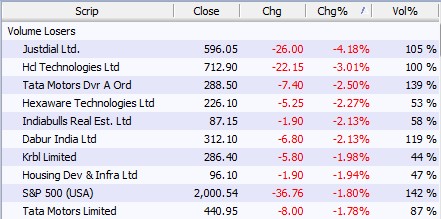 INTERNATIONAL INDICES
The US markets closed with loses of 1-2% yesterday with S&P500 closing at 2000, which is a very important support level. If this level is breached then the index may be expected to break as low as 1860 which will have a negative impact on other international currencies.
The European markets have rallied for the day trading nearly 3% higher, where among the Indian Indices not much enthusiam was witnessed.
Among the currencies, pound have given a sharp bound back today, trading almost a percent higher after yesterday's loss of over three and half percent.
CHART OF THE DAY
On the chart of Idea, the formation of a Dragonfly Doji pattern followed by a strong upmove today has indicated that the strength may continue in the coming days. A dragonfly Doji candlestick indicates the bull over powering the bears and is a bullish pattern. The resistance for the stock lies at the level of 112 whereas the support lies at 103.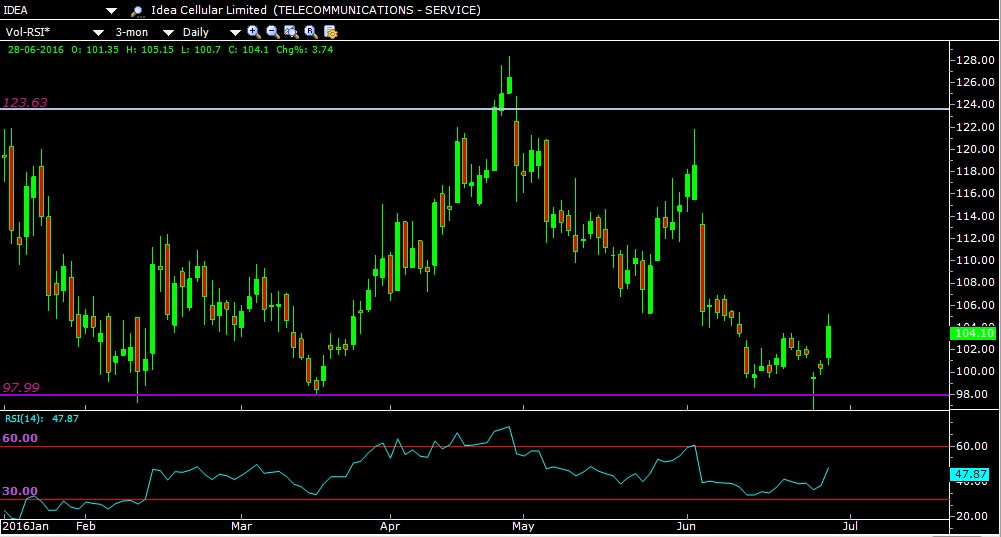 _____________________________________________________________________________________________________________________