It is a new day, a new week, but Nifty is where is was the entire last week. Still resisting the zone of 7550, the index closed a mere 29 points higher after it posted a huge opening gap, which was covered during the day day as the index kept sliding closer to yesterday's close.
The winners list :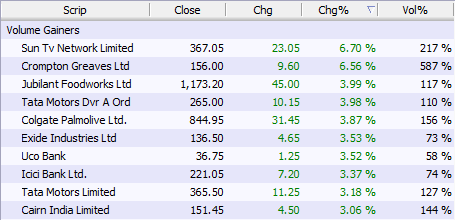 the losers of the day: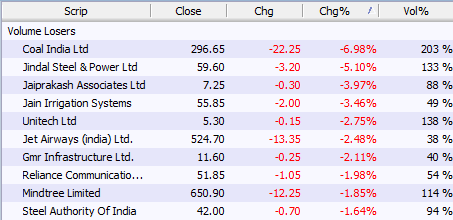 International markets saw a slide in the crude oil which is currently trading 2% lower than yesterday. However the effect of it is not visible on the European indices which are trading 1 to 1.5% higher as of now. Even the Asian Indices have fared pretty well today with Hangseng, Nikkei 225 and Sensex having posted green closing, Shanghai having closed 1.75% up.
CHART OF THE DAY
TATAsteel has left the low levels of 200-210 far behind as it scales the recent highes of 300, however this psycological level is posing much resistance to the stock. Adding to it is the RSI indicator which is extremely overbought. This extreme overbought level is a bullish indication for the long term, however in the near term some cooling off is necessary. Also, the volumes are dipping amidst the consolidation and hence a mild correction is expected here.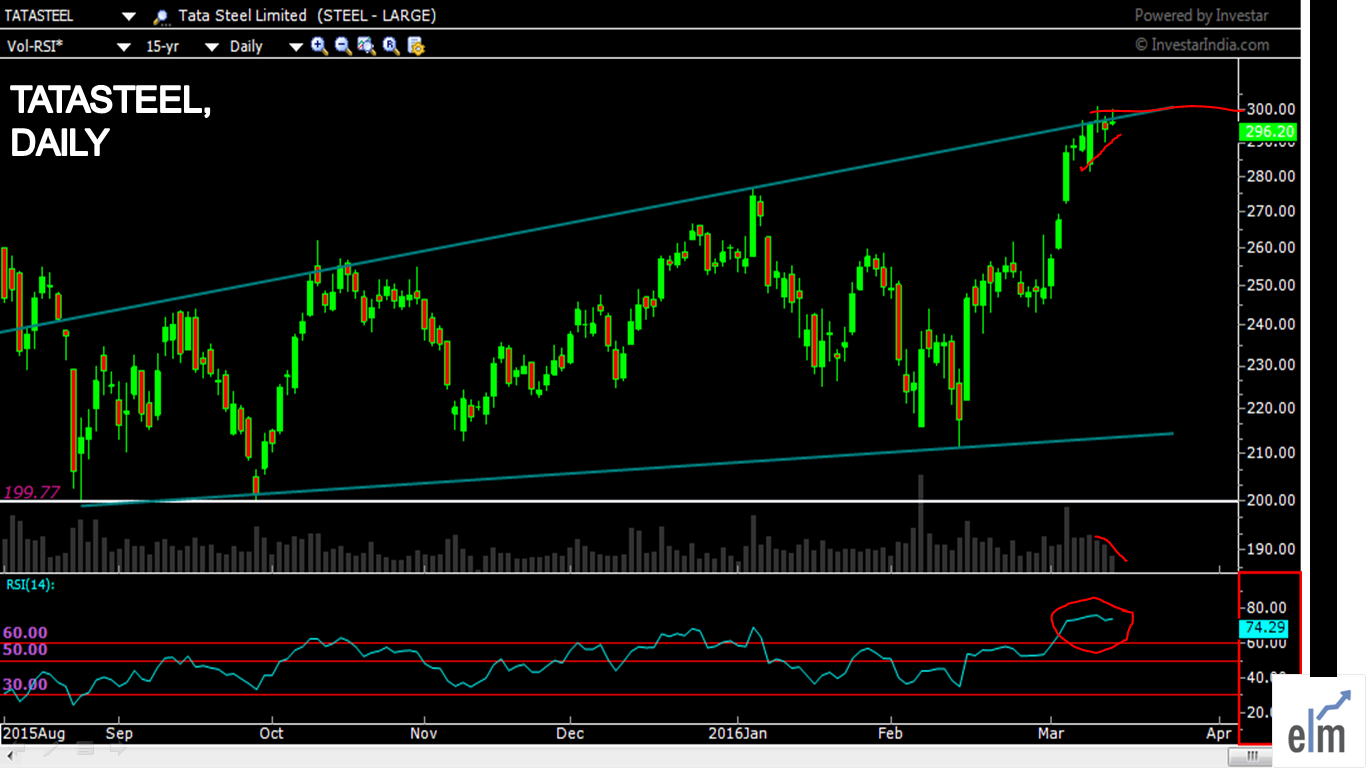 _____________________________________________________________________________________________________________________
Read more articles here:
http://blog.elearnmarkets.com/market/nifty-chart/
http://blog.elearnmarkets.com/market/nifty-live/