Technical Analysis is the most effective and popular decision-making tool used by traders in the equity, commodity and forex markets. Even the investor fraternity too uses Technical Analysis along with conventional Fundamental Analysis to time their entry and exit in the market. A serious trader in the market, irrespective of the fact that he may be trading intraday or short to medium term, cannot ignore its importance.
It is the discipline that structures the price-volume data of a financial instrument over time. The structuring takes the shape of various candlestick patterns or classical price patterns and indicators which are derived from statistical formulas using the plain price volume data over time.
As one approaches the market with the tool of Technical Analysis, he or she learns that technical analysis is more of an art rather than being a rigid science. The importance of judgement while dealing with Technical Analysis indicators is very important, which comes with experience. Overall it can be described as a probabilistic decision-making tool which has some amount of human judgement element built into it. Probability is the most important element in Technical Analysis as nothing works all the time, however, something that works with greater probability is an important element in it.
There are various ways a new trader or investor can learn technical analysis. He or she can attend classes, seminars, watch recorded videos and read some best books. In our opinion, a good mix of all is important to build a solid foundation of knowledge and enhance it over time.
1. Getting Started in Technical Analysis by Jack D. Schwager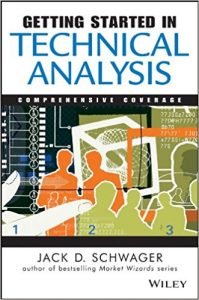 Buy from Amazon: https://amzn.to/3ix9QWr
This book gives a reader great foundation of Technical Analysis. This book is full of examples and clearly explains basic topics like trends, trading ranges, chart patterns etc. The book also trains a user about mechanics of order management in forms of entry, exit, stops and pyramiding techniques etc. This book describes various forms of charting in an easy manner and after that goes deeper into trading signal generation methods. This book comes with vast experience of Mr. Schwager' as a real world trader. This can be a very good book to start learning.
2. Japanese Candlestick Charting Techniques by Steve Nison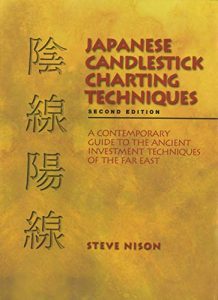 Buy from Amazon: https://amzn.to/2SrR9bZ
Candlestick charting technique is an important tool to analyse any market. This book is a comprehensive guide on candlestick charting and can be used in any market in any time frame. The language of the book is very easy and there are numerous examples to help a learner understand the patterns and gain command so that they can apply these in real time market.
3. Technical Analysis of the Financial Markets by John J. Murphy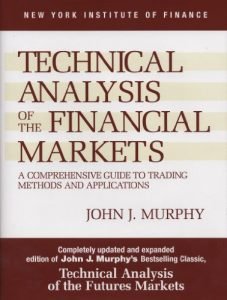 Buy from Amazon: https://amzn.to/2Gu3nOS
This is a very comprehensive guide to the subject of Technical Analysis and has helped thousands of traders all across the world in their journey of trading. The newer edition covers almost all possible aspects of beginner to intermediate level technical analysis with inter-market relationships and stock rotation being two important additional features.
Download –  Technical Analysis Free Guide
4. Encyclopedia of Chart Patterns by Thomas N. Bulkowski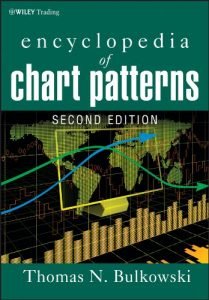 Buy from Amazon: https://amzn.to/2Srl18D
As the name suggests this book comprehensively covers chart patterns that provide distinct opportunities in the market. This book not only describes patterns but also give clear descriptions about preconditions and confirmation signals of each chart pattern. Different chart patterns have different probabilities of success and failure. This book gives an approximate success failure ratio of each pattern from vast number examples from markets.
5. A Complete Guide To Volume Price Analysis by Anna Coulling
Buy from Amazon: https://amzn.to/3iDS1Fm
Price volume analysis is considered by the most important part of technical analysis by many. Volume, especially delivery volume with a significant price move reinforces confidence in the trend direction.
6. How to Make Money in Stocks by William O'Neil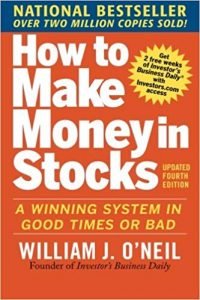 Buy from Amazon: https://amzn.to/3jKMsGx
This book was written with research of stock market data of more than 100 years. The celebrated 'CANSLIM' method introduced in this book became a successful method for trading and investing by many traders, investors and fund-managers. All topics are exemplified with charts and notes beside them.
7. Technical Analysis from A to Z by Steven B. Achelis
Buy from Amazon: https://amzn.to/36yrXsP
This is another comprehensive book which is divided into two parts the first part covers basic concepts which are useful for beginners while the second part contains advanced topics like chart patterns and elaborates on more than 100 technical indicators.
Overall the above list of books is very comprehensive and gives readers fairly strong foundation of technical scanning. However we should understand that technical analysis is only part of trading. Equally important are money management skills and psychological aspects of handling a trade.