Understanding the right time to invest in gold and other commodities is an important part of being a successful trader in these markets. Want to learn more about the basics of currencies and commodities? Join the NSE Academy Certified Currency & Commodity Markets course to learn more about the movement of gold prices, among other things.
Why do you think we Indians love to invest in Real Estate and Gold? The answer is simple.
It is because we believe to invest in gold or any other physical assets which we can see and touch as compared to financial assets.
In India every household has some quantity of gold whether in the form of bar or jewelry and is considered to be auspicious in the wedding.
In the last decade, it had rallied from Rs 10,800 to Rs 29,668 per 10 gm giving a CAGR of 10.23%.
The yellow metal witnessed a steep rally since the stock market crash in 2008 and since then it never looked back.
After the crash, the US Federal Reserve pumped in $100 billion in the economy in just 18 months in its bond-buying programme or "Quantitative Easing".
This created very high liquidity in the market of the yellow metal which boosted its price drastically.
Moreover, falling interest rates and depreciation of US dollar helped in pushing its price to record high level between 2010 and 2013.
Read More: Gold Demystified!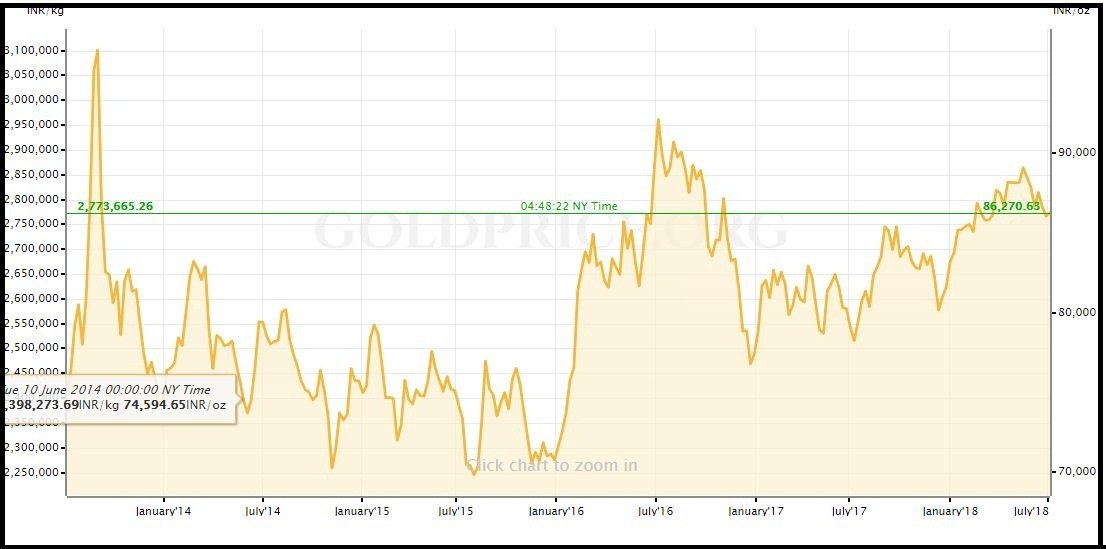 Source: Gold Price
It is considered to be safe haven in the time of political unrest and also acts as hedge against inflation.
It is often seen that the yellow metal reacts sharply during any political instability or in the time of crisis.
But the Safe Haven tag associated with gold could not hold during the last year when China devalued its currency and the cloud of economic trouble was hovering over China.
The metal didn't react much when the Chinese market corrected from its recent highs.
Moreover when the US was preparing for military action in Syria, there was no much of a response from the yellow metal.
Janet Yellen, Chairman of Federal Reserve said on last Wednesday that she's looking forward to a rate cut on the account of US economy's recovery from recession.
The experts also believe that rate hike might take place on the next meeting on December 15-16. Once there is a rate hike, gold prices will go up with the rise in inflation.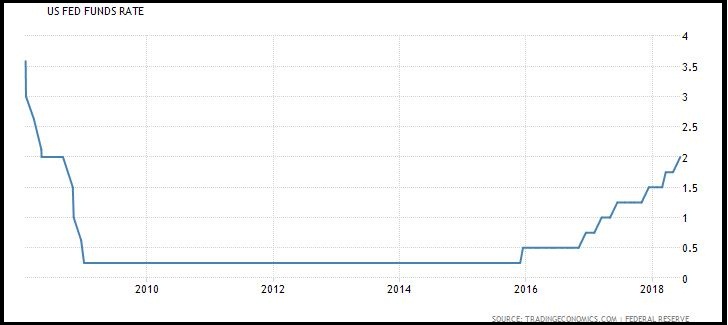 Another factor which can lead to gold price to go up in the short term is the arrival of wedding season.
Watch the vide below to know the right time to buy gold
Bottomline:
However it will be too early to say anything on the further movement of gold price.
Modi government has come up with the gold monetisation scheme in the Union Budget 2015-16 so as to monetise the gold lying idle in the households which stands at around 20000 tonnes.
Financial advisers recommend including 5-10 % of metal to balance your portfolio. In India there is a huge requirement of the yellow metal in the weddings.
I believe every parents should invest in Gold ETFs as soon as their baby is born so that you don't feel the pinch when it is needed during their marriage.