Listen to this:
Come on, let's play "Kaun Banega Crorepati".
Please don't be too excited as we won't be sending you to the sets of KBC.
But today we'll share a secret which will surely make you a crorepati if you have control on just one simple thing i.e. patience.
Have you ever come across the term 'Compound Interest'? We believe that most of us know about it and must have heard or learned sometime in our school days. Let's understand the power of compounding and how it works.'
Even the very famous scientist Albert Einstein agrees on the same. He said, "Compound Interest is the eighth wonder of the world"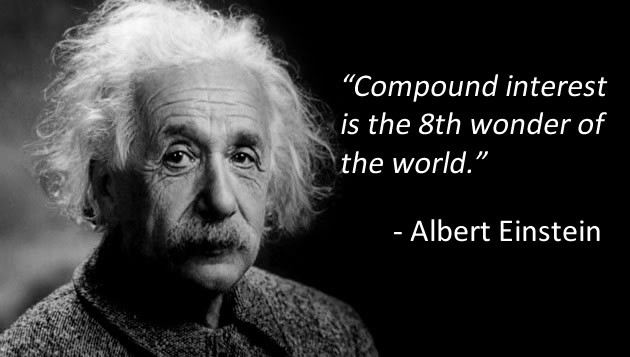 What is compounding?
Compounding is the method of generating earnings on your asset's reinvested earnings. It works on two basic premises:
Reinvestment of earnings
Passage of time.
How the power of compounding work in real life?
Let me tell you a story of one of my uncles. He invested just Rs 1000 in one of a company in the year 1980 and subscribed to 10 shares with a face value of Rs 100.
By the end of the year 2015, the initial 10 stocks subscribed in 1980 have become 9,60,000 shares.
So can you guess, which is that company?
The name of the company is WIPRO and the current valuation of my uncle's portfolio is more than Rs 100 crores.
This is the power of compounding. In short, the bigger is the time period, the higher the power of compounding.
But we should not forget that equity as an investment class is very risky and there should be proper research before investing in equities directly.
Let's have a look at the investments made in various investment products like a savings bank account which gives a return of about 4-6%, bank fixed deposit @ 8%, and equities which provides a CAGR of around 10-15% on an average and even more, in the long run, depending upon the risk.
The chart shows the value of Rs 1000 compounded at various rates of return over time.

Let's take a lesson from the extraordinary intelligence in nature. In the far east, there is a tree called the Chinese Bamboo Tree.
This tree differs from most other trees in the sense that it doesn't grow in a usual fashion.
While most of the trees grow steadily over the years, these Chinese bamboo tree doesn't break through the ground for the first four years. The twist comes in the fifth year.
In the fifth year in a period of about five or six weeks, the Chinese bamboo tree grows at an astonishing rate and reaches up to a height of 90 feet.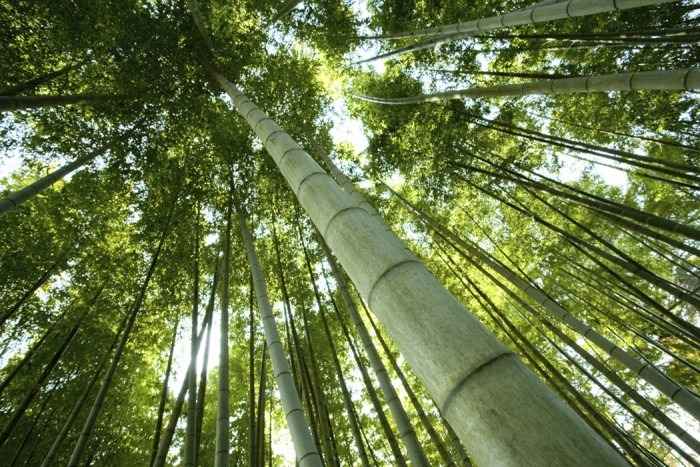 Wow! a perfect example of patience.
The growers of the Chinese bamboo tree must have faith that if they keep watering and fertilizing the ground, there will be a day when the tree will definitely break through.
The same thing even applies to your equity investments which have a tendency to test your patience.
But if you can invest your money regularly and wait patiently over the years then one day it will surely reward you.
So anything which takes a long time to happen, it's always better to start early.
Warren Buffett, who is the legend when it comes to investing not only believes the same but have also followed it himself.
Warren Buffett has made his first investment when he was only 11 years of age and he feels that he started late.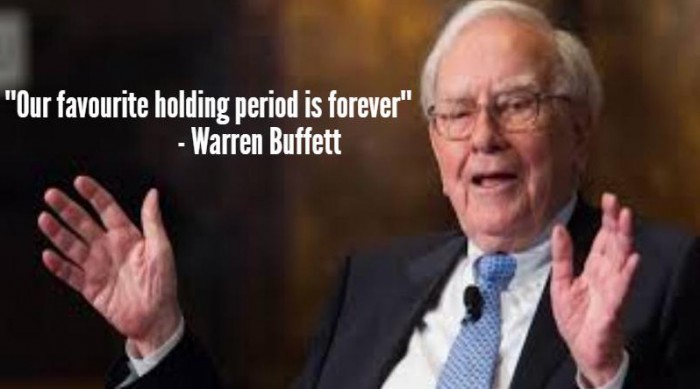 We can clearly see that the more is the number of years, the better is the result from compounding.
Equities over a longer time frame have always outperformed the broad asset class.
The power of compounding works very well for long term investments.
If you aren't thinking about owning a stock for 10 years, don't even think about owning it for 10 minutes – Warren Buffett
We would humbly request every parent that as soon as their child is born, start with the equity investment in their name which can be as small as Rs 1000 per month.
The reason is that it's going to help them for their higher education and moreover they don't feel that pressure to start earning as soon as they are 20 or 22 years old, which is very prevalent in India.
This is one of the reasons why we Indians lack in creativity and innovation.
As once we are over with our education, we start working in some offices since most of us don't have enough capital to start a business or to do something creative.
The same lesson even applies to the young crowd, i.e. as soon as they start earning, they should start with their equity investment which is basically for their retirement.
Frankly speaking, it sounds weird but this is the best way to live your life happily without feeling the pinch all of a sudden.
There's a superb advertisement by Shah Rukh Khan which says-
Large banta hai unhi choti chizo se, small milaate ja and large banaate ja….it's your life make it large (Large things are made up of smaller parts, add up the smalls to make it large)
These words have very deep meaning so we would request you to pause for some time and ponder over it.
However, at the same time, it's important not to put all your money in one basket.
A simple way could be to distribute your investment in debt and equity.
So when you are in the early phase of your career, you can invest up to 70% in equity markets and by the time your age increases and you go close to your retirement, reduce your portion of the investment in the equity market.
Frequently Asked Questions
What is the power of compounding in SIP?
In SIP investment plan, small investments are made rather than lumpsum investment for a long period of time. Thus the investment amount becomes bigger over the longer period of time. This is power of compounding in SIP.
Does FD gives compound interest?
Yes, FD gives the compound interest.
How does compounding power work?
When the time period of investment is bigger power of compounding will be higher.
Can compound interest make you rich?
Yes, investing early with compound interest makes bigger amount, making oneself rich.
Who benefits from compound interest?
Long term investors benefit from the compound interest
Bottomline
So don't just read the blog for the sake of reading, but try to inculcate the lessons of the power of compounding in your real life as the most difficult task is starting.
We would conclude today's blog with an awesome quote by Nicole Sobon who said-
Sometimes the hardest part isn't letting go but rather learning to start over
Take care and keep learning!!!