Listen to this:
Have you ever wondered that why is budget segregated into General budget and Railway-budget?
No?
Let me tell you that railway-budget comprises of a major chunk of our country's overall budget, hence it is separated to focus better on each budget's priorities.
The term "budget" in a simple language implies an estimate of income and expenditure for a specified period of time.
So broadly speaking our budget is categorised into two parts namely General budget and Railway-budget.
General Budget

The Union-budget also known as India's Annual financial statement, is a comprehensive display of Government's finances. It is presented every year on the last working day of February in the Parliament by our Finance Minister and it is the most significant economic and financial event in India.
The finance minister presents a report which includes Government's revenue and expenditure for the fiscal year. It contains budget estimate for the next fiscal year known as budget estimates.The budget is presented with the passage of Finance bill and Appropriation bill by both the houses which come into effect from 1st April (the first day of India's financial year).
Railway-Budget
Railway-budget more popularly known as rail budget is the Annual Financial Statement of the Indian Railways which is presented in the parliament every year (a day before the Union-budget) by the Railway minister.
The railway is considered as a common man vehicle which acts as a backbone to the logistics in India. It carries more than 25 million passengers every single day.
The government as per its vision 2030, has indicated an revamp of the railways from infrastructure to services.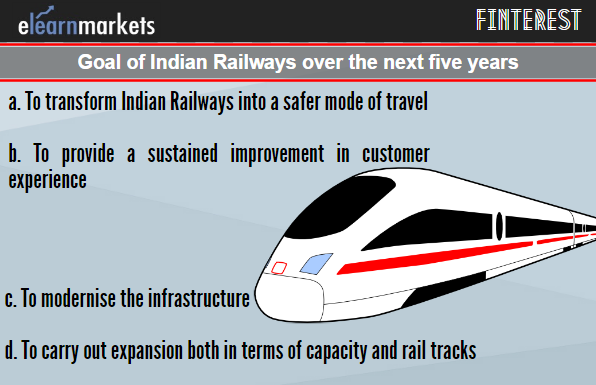 In short, the rail-budget showcases a road map to improve Indian Railways going ahead by balancing both the economic and social expectation.
Know more about the basic of Union budget in the upcoming blogs, we'll discuss on other important areas of Union-budget.
Till then take care and keep spreading financial literacy as the real knowledge is acquired by sharing and educating others.
Happy learning!!