Listen to this:
Buying a home can be a tricky decision to make. On one hand everyone desires to own a house, on the other hand a house can be a serious investment burden if not planned properly. Making financial plans to purchase a home is of utmost importance.
To make your own financial plan, you can take help of Kredent Money App.
One way to gauge if you are financially ready to buy a home is to ask yourself the following four questions.
Is my credit in good shape?
Credit is measured in terms of credit score or CIBIL. Having a higher credit score is advantageous in getting a lower rate of interest on the loan and better negotiation terms.
A higher credit score can be obtained by paying all your bills and dues in time. Only buy things that you can afford. Have fewer credit cards. Do not carry balances on credit cards.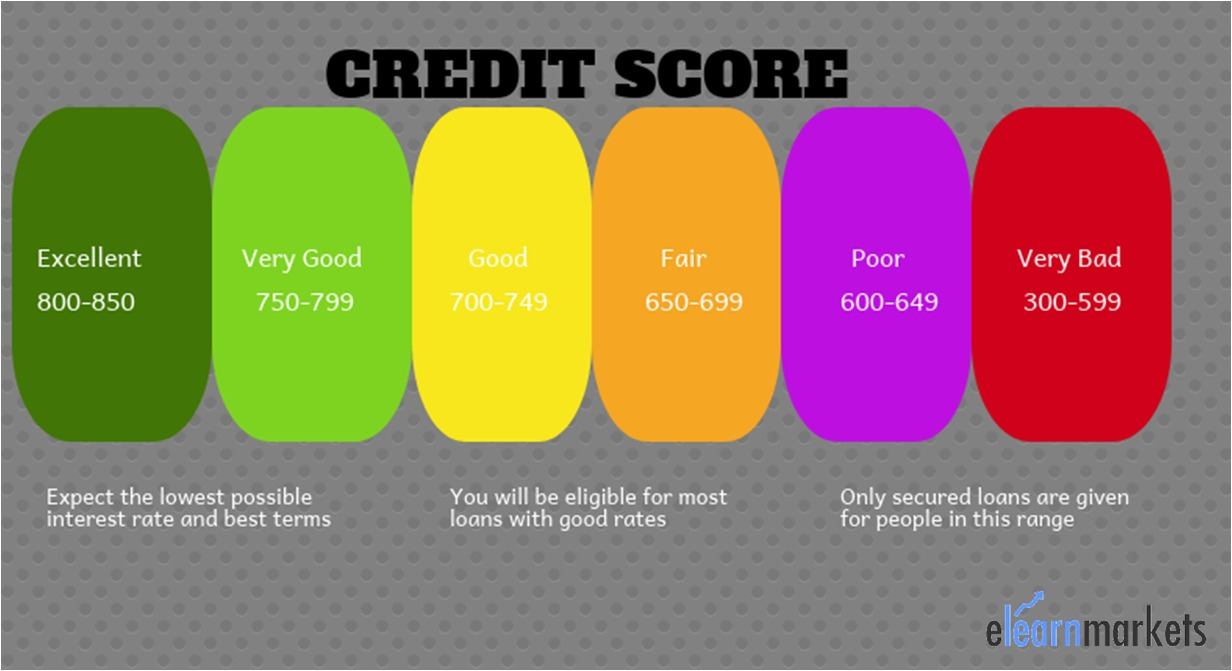 Do I have a steady job history?
Mortgage lenders consider employment history as a key consideration. Steady job means stable income and ability to pay the mortgage on time.
Employment data also helps the lender to determine the income trend of the borrower.
Can I afford to make the monthly mortgage payments?
This is a no-brainer. You must know your total monthly mortgage payments well before taking the plunge. Not just EMI but other maintenance costs, property tax, utility bills, etc. All financial plans should be well set before the actual spending begins.
Have to save for a down payment?
Let's be clear about one fact- The higher your down payment, lower will be your loan amount and monthly payment. So, it's extremely important to save enough for a down payment.
Set up an automatic savings account which will deduct a certain amount and deposit into a fund. Commit to never touch it except for down payment.
There are two common myths when it comes to buying a home:
It's always better to buy than rent.
A home is always a good investment.
The most important thing to look at will be the return on your investment. Whether it is appropriate to invest in a house rather than any other asset(equity, debt, etc).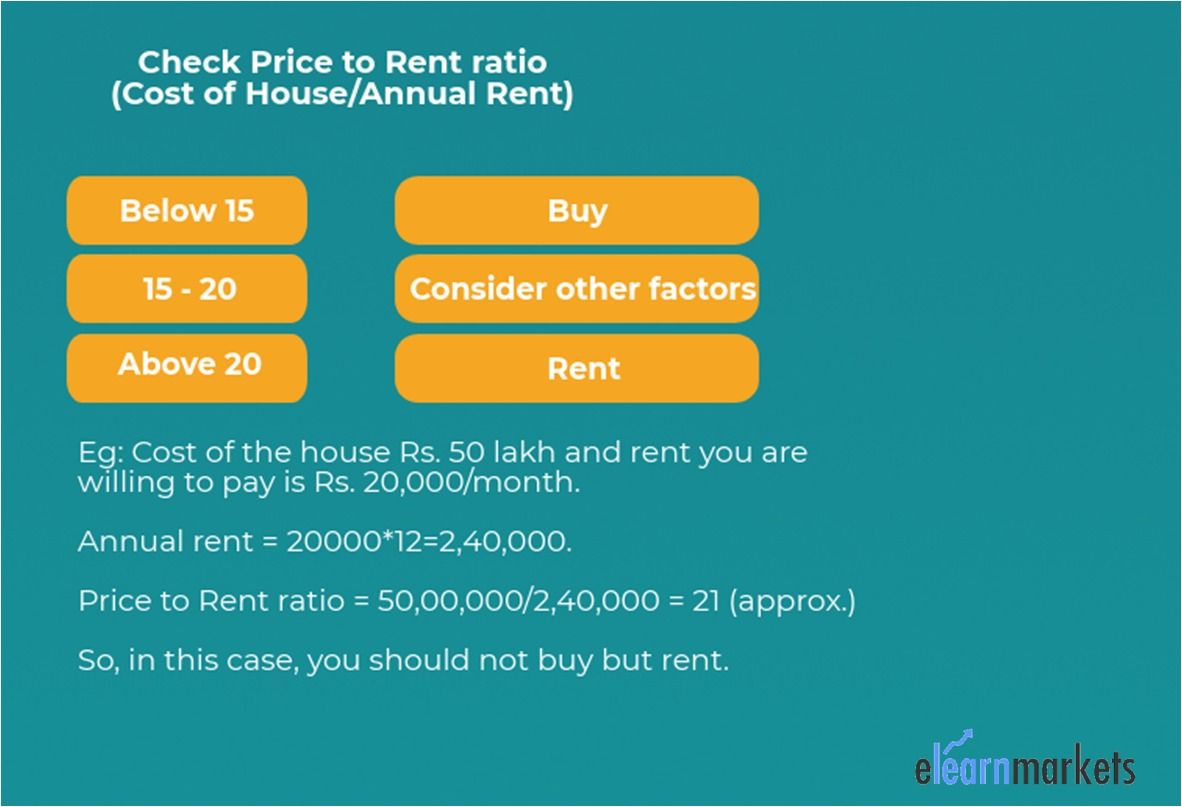 Check whether it is financially viable to buy a house or rent.
Suppose your salary is Rs. 1 lakh per month. You will be eligible for a loan of Rs. 40-50 lakh.You plan to buy a house for Rs. 50 lakhs.The down payment would be around Rs. 10 lakhs (20%). Assuming other costs like brokerage, registration, etc to be Rs. 2 lakhs. A contingency fund is to be set aside equivalent to 4-6 months of salary Rs. 5 lakhs.You are eligible for a loan of Rs. 40 lakhs with monthly payment of Rs. 40,000 p.m. Your monthly expenses should be less than Rs. 60,000.
Only when you fulfil these conditions of Rs. 17 lakh (10+2+5) and Rs. 60,000p.m, you should buy a house otherwise rent.
Few tips to make financial plans:
Look for a mortgage that has no prepayment penalty
Ideally pre-payment should be avoided because repayment on home loan provides tax benefits. But, if you have enough surplus cash and want to pre-pay the loan amount, see that there is no pre-payment penalty. A pre-payment penalty will just increase your cost of borrowing.
Analyse whether a fixed-rate or adjustable rate mortgage is best for you
Fixed-rate and floating rate both have their advantages and disadvantages. A fixed-rate loan is good for those who want a fixed monthly repayment schedule. It is good for budgeting. The disadvantage is that the rate is higher than floating rate.
Floating rate's benefit is that it is lower than fixed-rate to begin with. But the disadvantage is that it varies, so not good for making a budget plan. Also, if the base rates rise, the rate difference advantage will be gone.
Do your research properly, before selecting the rate type.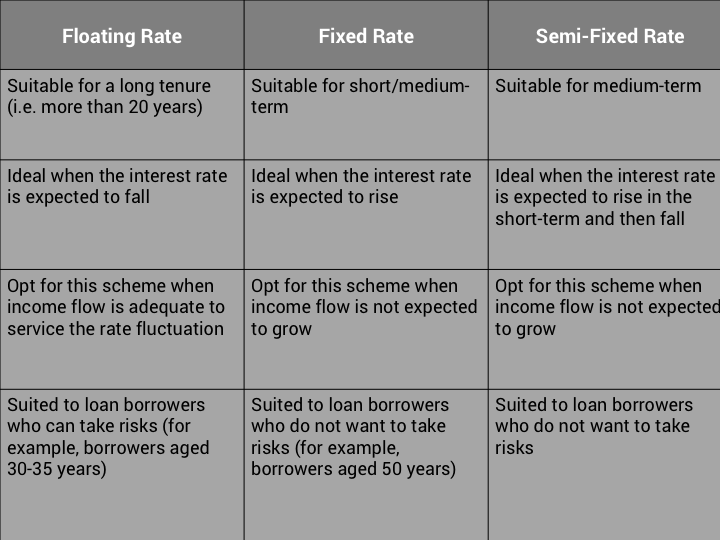 image_source: Housing.com
Find out if you qualify for special mortgage programs
There are special mortgage terms for few categories of people. For example, if you are a first-time home buyer or your income level is below a certain slab, there may be some interest rate benefits. If you work in certain sector, you may be eligible for some benefits. Female borrower may have some benefits.
So, check if you qualify for any special mortgage plans.
Seek pre-qualification or pre-approval before you start looking at houses
Owning a house requires some legal approvals. See that you receive approvals from the local authority. Check whether the project is approved by development corporation. Check for title deed and release certificate. Collect your property tax receipts.
Make sure you are comfortable with your estimated mortgage payments
Make prior mortgage payment calculations and adjust your budget accordingly. Make proper financial plans to take care of all your present and future needs.
Get objective advice on the mortgage that's right for you
In case you are not sure about the financial plans to make in order to buy a house. Consult a certified financial planner to make suitable financial plans. Taking the help of an expert always helps. But, make sure you consult a good financial planner.
Bottomline
You should make proper financial plans to buy a house and apply for a mortgage. All the effort required to do the research must be put in. A house is a precious asset, so diligent work is required to make it a success.