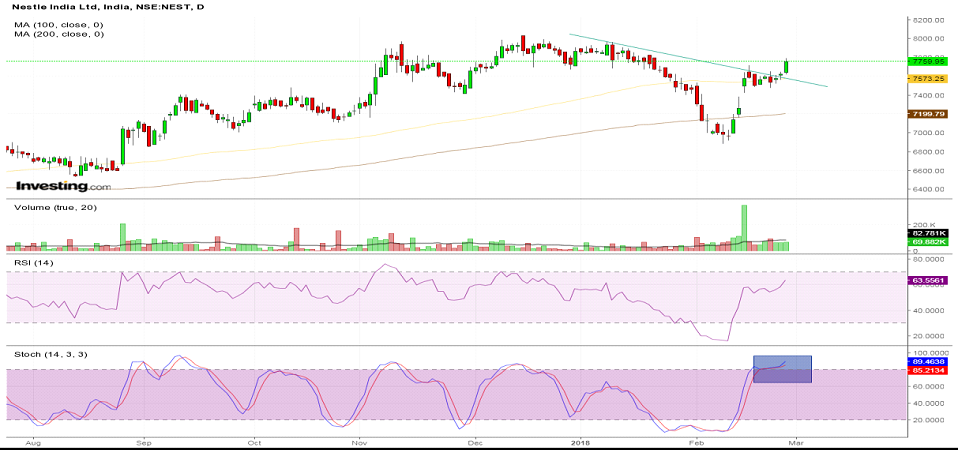 After giving a break out yesterday, Nestle India is now moving in upward direction and trading above its previous consolidated range. The Stochastic crawled into the overbought region but RSI is showing that the stock has the back up of momentum which is above its 60level.
(Not a reco to buy/sell/ hold)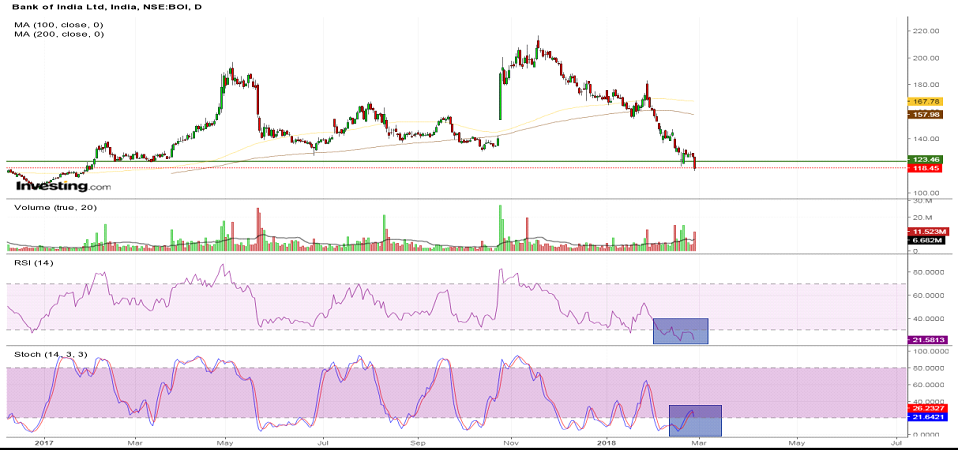 Bank of India is trading at its 52 week low region. Today the stock breaks it support level and closed below it. RSI is still in the oversold region which indicates that the stock has very less momentum but the Stochastic today crossed its oversold level.
(Not a reco to buy/sell/ hold)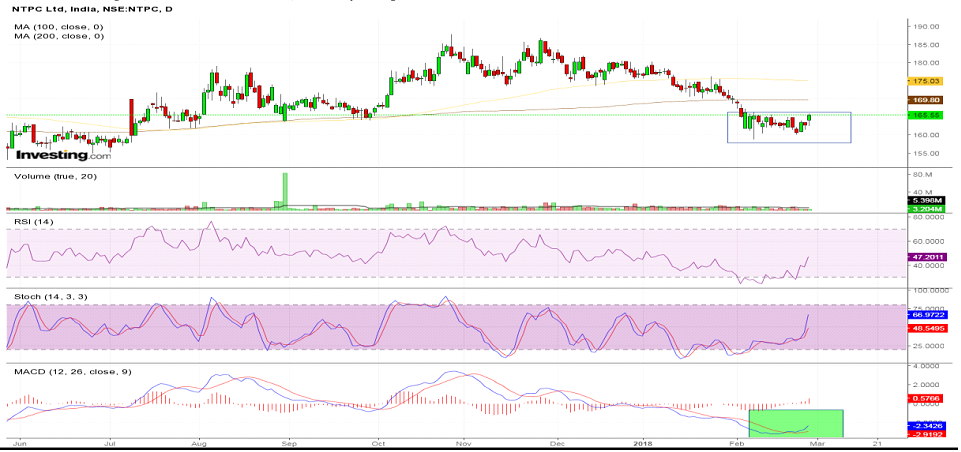 Today NTPC gave a gap up opening and able to make a green candle at the end of the day. The stock is below its 200Ma line but, MACD gave a positive cross over yesterday and RSI is near to its 50level.
(Not  a reco to buy/sell/ hold)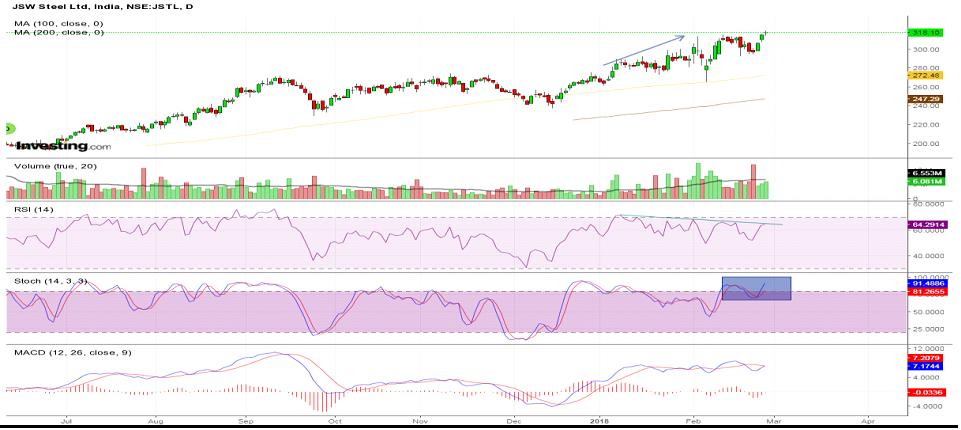 Doji shape is made by the JSW Steel today. The stock is trading at 52week high level. It is visible from the above chart that the stock price went above but RSI lost its momentum which indicates a negative divergence in the RSI. Stochastic is above its overbought zone.
(Not a reco to buy/sell/ hold)