Today Arvind crossed its 200MA line and closed above it but the stock is still below 100MA line. RSI crossed 50 level showing that the stock is gaining some momentum.
(Not a reco to buy/sell/ hold)
The underlying of Axis Bank is trading at Support level where 200MA is supporting the price and helped it to give a bounce back. The Stochastic is below its Oversold level and no significant strength is visible from RSI.
(Not  a reco to buy/sell/ hold)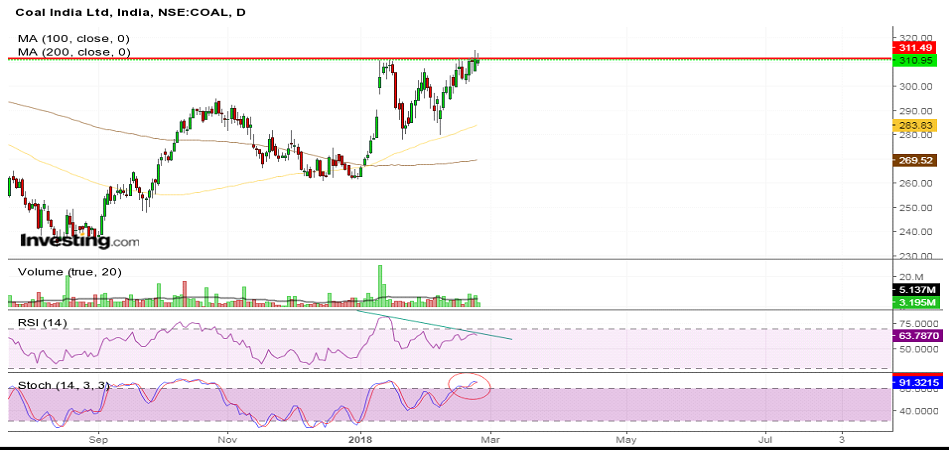 Coal India touching its recent high. The stock is facing resistance at the level of 310 and above. RSI losing its strength and made a negative divergence and also the Stochastic is in the Oversold region.
(Not a reco to buy/sell/ hold)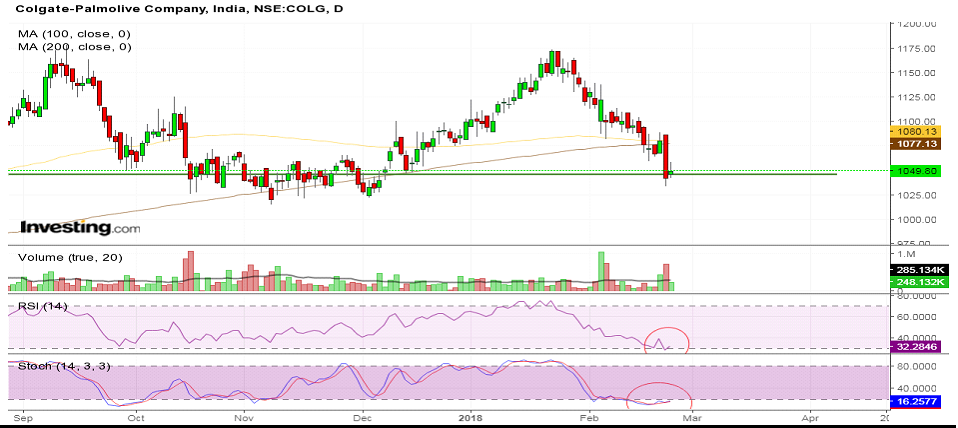 Colgate is trading at its Support level. Today the stock maintained that Support region and closed above it. Today it made a Inside Candle pattern. In case of RSI it is in the Oversold region and Stochastic is showing the same(Oversold).
(Not a reco to buy/sell/ hold)