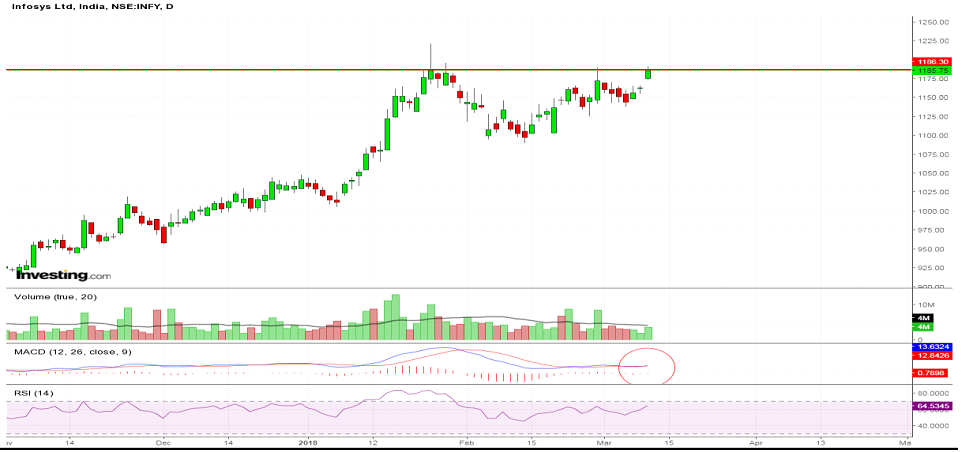 Infosys gave a gap up opening today and able to hold its bullish sentiment in todays trading session. We can easily decipher from this above chart that the stock is trading at its near 52 weeks  high. Volume also increased than the yesterday's trading day. Indicator MACD has a positive crossover and the RSI is abut to touch its 65 level.
(Not a reco to buy/sell/ hold)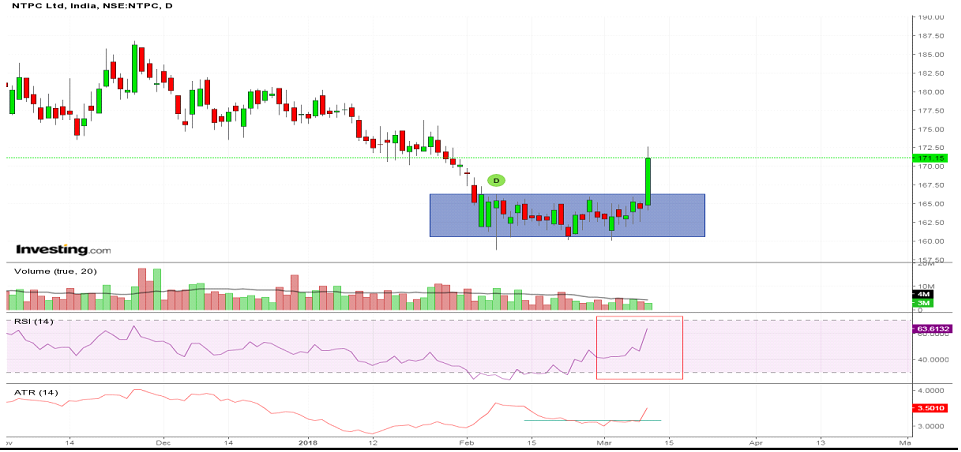 After trading in a long consolidation zone for 3 weeks today NTPC ltd breaches its previous Resistance Level. Volume was not so mentionable but the stock has the support of momentum. Indicator RSI is above its 60level and Average True Range today gave a spike.
(Not  a reco to buy/sell/ hold)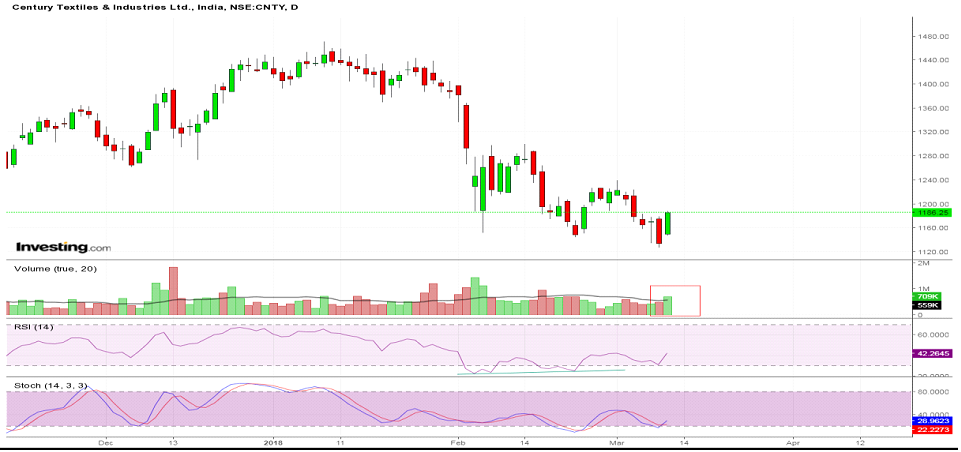 Today Century Textiles and industries ltd made a Green candle in the chart, but the underlying trend of the stock is down. Volume crossed its 20 Days moving average line in todays trading session. RSI is in its normal zone and slowly gaining the momentum, In case of Stochastic indicator it is showing that the stock has just entered into its normal trading zone from its oversold level.
(Not a reco to buy/sell/ hold)
Bharat Financial Inclusion Ltd is trading at near its 52 week high. In todays trading session the stock gained some volume than its previous day's trading session along with that it also gained momentum which helps RSI indicator to cross its level 60.
(Not a reco to buy/sell/ hold)