[ Spoiler alert: This blog discusses several scenes from the movie "Bahubali". So if you haven't seen the movie yet, we recommend that you watch it first before reading this article ]
Bahubali is one of the most expensive movies ever released in the history of Indian cinema. After successful release of the first part, the sequel is also breaking all records. The movie teaches us several finance lessons apart from the entertainment it offer to the viewers.
It is just we need to have an open mind to understand and incorporate them into our day to day life. Sometimes these movies teach us important lessons which are not taught in any B-school.
Let's understand what important finance lessons Bahubali movie has to teach us-
1. Don't fear failures
In Bahubali movie, just like Bahubali tries to climb the waterfall since his childhood days but he always failed in the process. Rather than being demotivated and losing hope he kept trying for long. One fine day, he gets a hallucination of Avantika which made him climb the waterfall and he finally proves that nothing is impossible with dedication and hard work.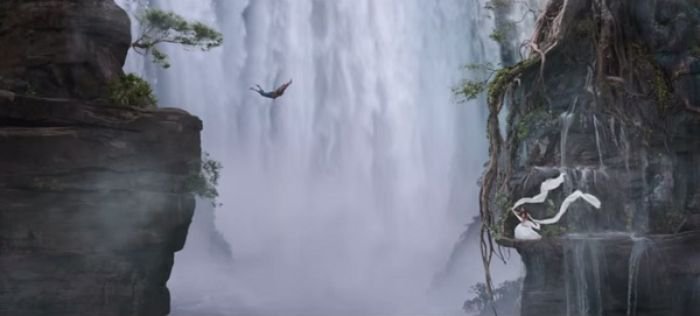 Similarly, it's important to take failure as a lesson and try to overcome it. Rather than becoming de-motivated and losing hope, we should look down failures as an opportunity to learn and try not to repeat it next time.
There's a famous quote by Robert Kiyosaki which states-
"Successful people don't fear failure, but understand that it's necessary to learn and grow from"
2. Success can be achieved not just by winning but by doing the work in a right way
Shivagami (queen) announced that whoever among Bhaubali and Bhallaldeva kills the Kalakeya king, will control the throne. However, the throne was given to Bahubali even though the Kalakaya king was killed by Bhallaldeva. The reason was Bhallaldeva's only focus was to kill Kalakeya king anyhow and get the throne without taking care of his own people. Bahubali, on the other hand, was more focused on protecting his people while killing the enemy. There's a dialogue which says-
"Killing 100 people makes him a soldier, while saving one person makes him a god"
Similarly what matters is doing the work in a right way, even though you might not end up winning always. Hence, it's important to keep patience and not lose control during such time. For instance, during stock market trading, in spite of your right approach, you might sometimes end up losing. This is a wonderful lesson for the people related to the financial market.
3. Add creativity to your advantage
Bhallaldeva strategically acquires the powerful arms and weapons while Bahubali was left with weak tools and armory. While everybody wondered that how can Bahubali even stand against the Bhallaldeva's strong and powerful troop? He came out with a unique solution where he used an oiled cloth to kill his opponent by fire. So Bahubali basically used limited tools as an opportunity to become creative rather than an excuse. Someone has rightly said-
"Winners do not do different things but they do the things differently"
In the same way, we might not possess all the resources to achieve our goal in life, but if we use it diligently, we can still reach our targets with limited resource. For example, as a trader it's not mandatory to possess hi-fi software and screeners to analyze your trade, rather the experienced traders often use simple price chart, volume, trend lines, support-resistance or other simple tools to analyze their trade.
In simple words, all you require is sound knowledge of the subject and the creativity to use it diligently.
Also Read: 5 "Dangal" Lessons which Everyone must Learn
4. Know your competition
Kalakeya, the opponent of Mahishmati was known for being extremely cruel and its army was also four times bigger in size than Mahishmati's. But Mahishmati's leaders understood their competitors really well. So rather than becoming demotivated, they devoted time to planning and understanding their competitors.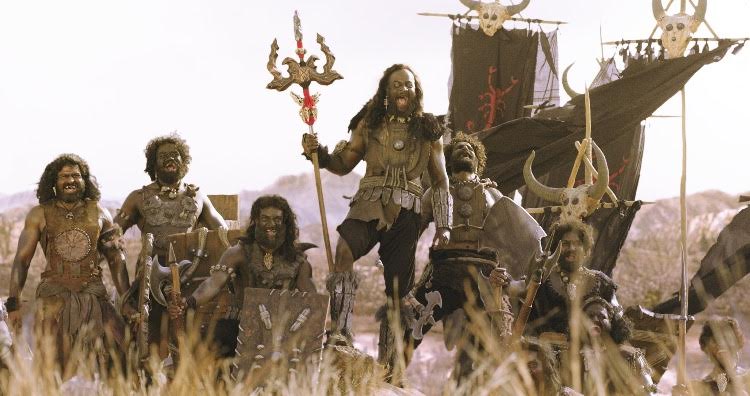 Similarly, in any business, it's important for the leader to know their strength and keep a close watch on the competitor's strength, actions, and plan.
5. Avoid Greed
Just like in the movie, we have seen Bhallaldeva was too greedy to achieve the throne. He was also jealous with Bahubali as not only did he become the king, but he was also liked by his people. Moreover, Bahubali marrying the beautiful princess Devsena fuelled his anger.
In the same way, in the stock market, don't be greedy to earn more. Don't be jealous just because your stock is not performing while other people are making money. Rather, if you have done sound analysis, all you need is to keep patience.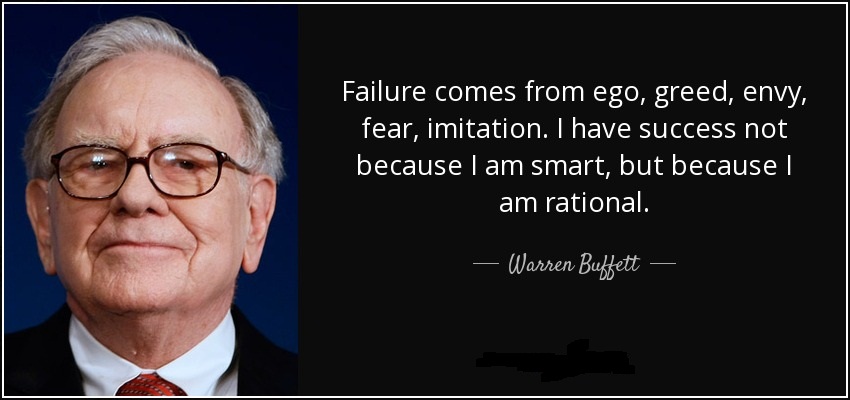 You can also learn and understand trading patterns, trading tactics, trading psychology and money making techniques taught in our NSE Academy Certified Technical Analysis course.
Bottomline
Hope you find these finance lessons from the Bahubali movie valuable and it may also help you attain success in the financial market.
So if you haven't watched the movie yet, Elearnmarkets personally recommends watching in theatres so that you gain more clarity over the lessons along with the entertainment.
Also, if you loved our blog, you will also learn our finance courses for beginners. Check them out now!
Keep learning!