Want to learn more about investing in Gold? Know more about Gold and other commodities in NSE Academy Certified Currency & Commodity Markets course on Elearnmarkets.
Akshaya Tritiya is considered to be one of the most sacred days of the year for Hindus and Jains.
This day marks the birth of Lord Parasurama (sixth incarnation of Lord Vishnu).
It is seen as a lucky day since it is believed that any initiative made or anything bought on this day is considered to bring good fortune and prosperity.
It is on this day Lord Ganesha and Ved Vyas began to write "Mahabharata".
It is also believed that when the Pandavas were in exile, a bowl named "Akshaya Tritiya" were given by the lord, which never emptied and produces an unlimited quantity of food on demand.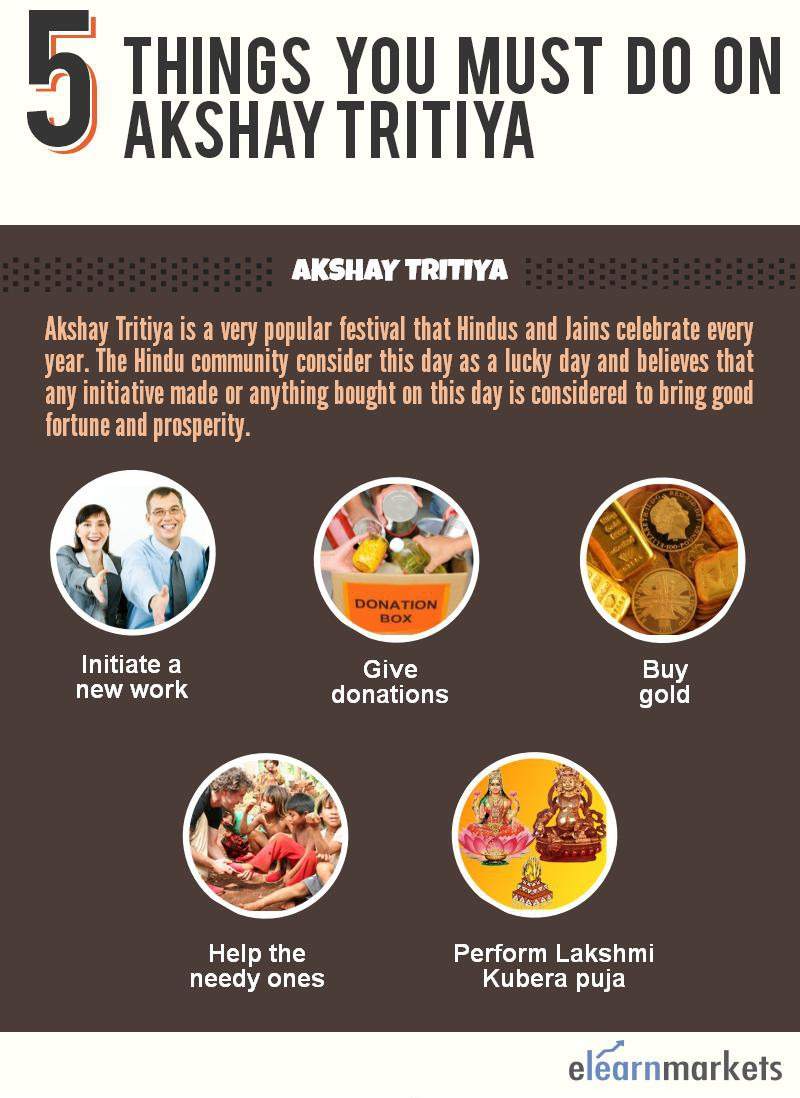 According to Hindu mythology, on this particular day, the river Ganges descended on the earth from heaven and goddess Annapurna was born.
Moreover, Kubera got his wealth and the position as a custodian of wealth with Goddess Lakshmi by praying Lord Shiva.
This day is also considered most auspicious by the Jains since this day marks the end of Tirthankara Rishabha's one-year fast by drinking sugarcane juice.
It is believed that buying valuables on this day is associated with prosperity and good luck.
Many people buy and wear gold on Akshaya Tritiya since they believe that they can get lasting prosperity by purchasing precious metals on this auspicious day.
Gold
Gold has always been a favorite asset class among Indian investor and for good reason.
Gold has given a phenomenal return in the last decade and also acts as a hedge against inflation.
Most financial advisors advice to include 5-10% of your investment portfolio depending upon your risk profile.
Moreover, gold not only provides diversification benefits but also acts as a safe haven during the financial crisis.
Read more: Gold Demystified!
Reasons to include gold in your portfolio
The reasons for the inclusion of gold in your investment portfolio are stated below-
1. Safe Haven
It acts as a safe haven both during the time of financial as well as geopolitical uncertainty since people have a tendency to shift to safer asset class during the crisis.
It is also known as crisis commodity.
2. Hedge against inflation
Gold has a tendency to go up with the increase in the cost of living of individual and it has acted as an excellent hedge against inflation in the past.
Know More: The Uninvited Guest – Inflation
3. Diversification benefit
Gold as an asset class provides diversification benefits since it has a negative to low correlation with stocks and other financial assets.
4. Boost by the government
The proposal made by the government to provide tax benefits on Gold bond and monetization scheme has made an attractive option for the investors to invest in gold.
In India people love gold and you can find it probably in every Indian household.
Moreover, it's customary in an Indian wedding.
Purchasing gold in physical form like jewelry may pose a resale value problem or concern over impurities.
Investing through ETF is amongst the best and smartest way to invest in gold for a number of reasons.
When you buy Gold ETF, you do not need to worry about its purity, safety, buying in small denominations and other problems associated with physical gold.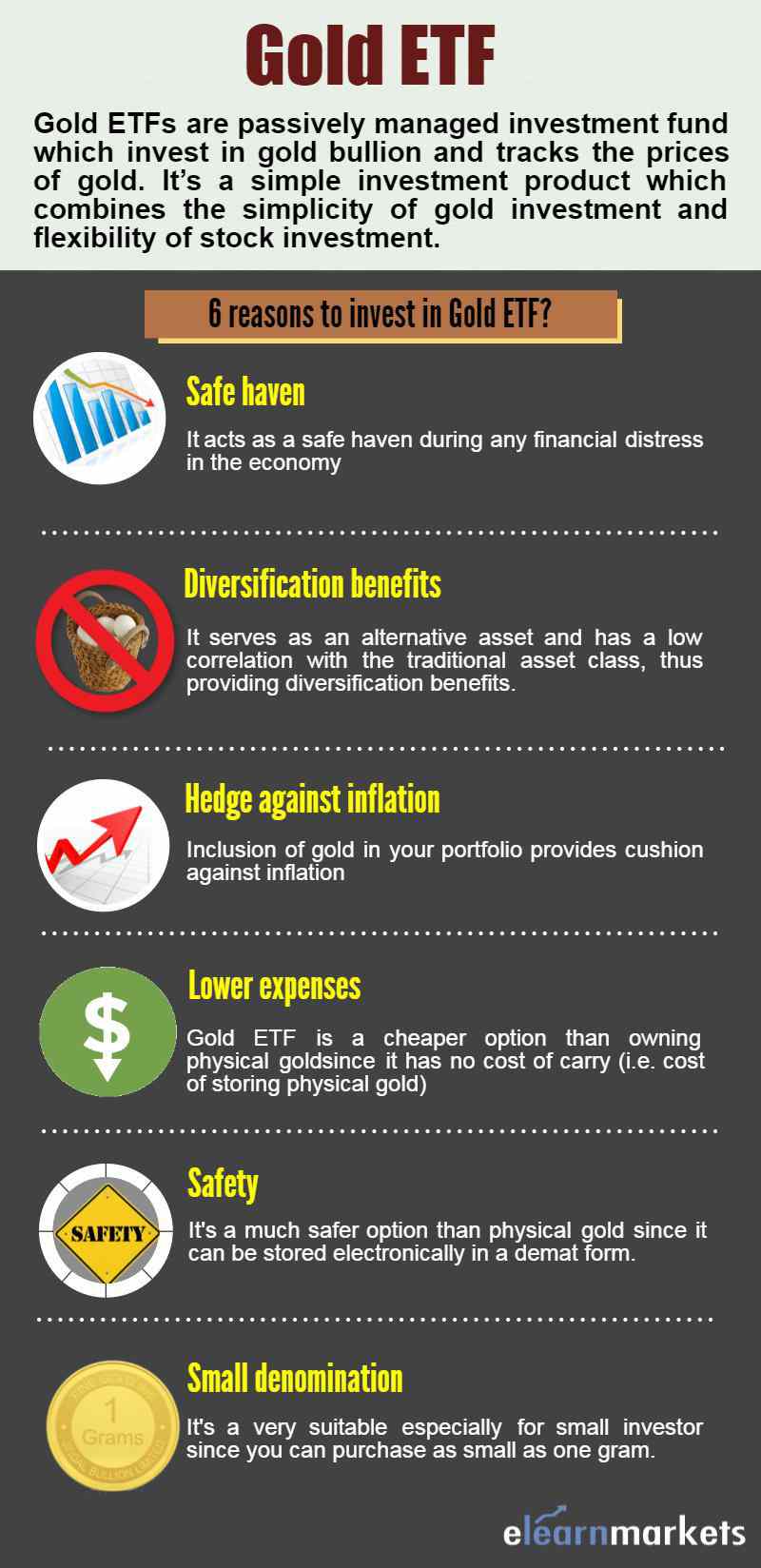 Bottomline
Investment in gold is very prevalent in India from the days of our forefathers and holds importance even today.
I believe adding gold in your portfolio systematically over the years would be a right choice since it not only helps to fight inflation but also acts a safe haven during any market collapse.
In order to get the latest updates on Financial Markets visit Stockedge