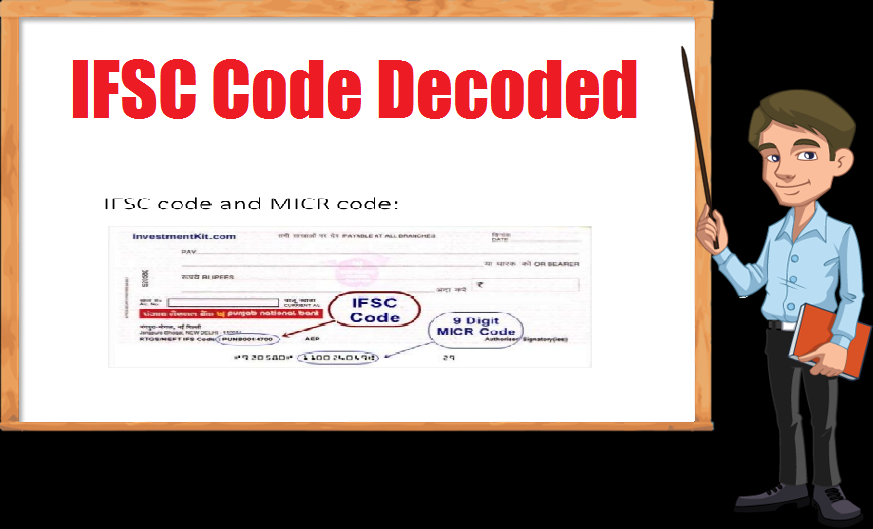 Often when you go for electronic payment system, specifically money transfer, you must have been asked to give the IFSC Code.
At that time, you may have just called up your respective branch of the bank and asked for it. They must have given you a code and helped you in processing of your transaction.
Let me tell you that this code was with you in your bank statement or your cheque book or your bank pass book.
The question arises as to how and where?
In this article, we will discuss as to what is this IFSC Code and where can you locate it in the documents provided to you by the bank in which you are the account holder.
What is an IFSC Code?
It stands for Indian Financial System Code. It is an eleven digit alphanumeric code prescribed by the Reserve Bank of India (RBI) to all the bank branches who participates in the online transfer/ net banking system.
The first four alphabets represents the name of the bank, next character is 0 and then is the branch code, as mentioned below in the sample cheque leaf.
This code is used in case of online transfers such as Real Time Gross Settlement (RTGS), National Electronic Fund Transfer (NEFT) and Centralised Funds Management System (CFMS).
How to find the IFSC Code?
Ordinarily you can get the IFSC Code on your bank statement. At times, it is also printed on the cheque book itself.
Alternatively, you can go to the link http://bankifsccode.com/ and following window will open:
Follow the following steps thereon:
Step 1: Select the name of the bank name from the list.
Step 2: Select the state in which that bank is located.
Step 3: Select the district of the state selected by you.
Step 4: Select the respective branch of that particular bank.
Step 5: You will get the following details after following all the afore-mentioned steps.
Post reading this blog, we hope that you have come to know much more than you knew. By now, you know what does it stands for and where will you find the information related to it.
Now you don't need anyone's assistance in this regard. Follow the steps mentioned above and know about any bank's IFSC Code you want to know about.
Happy Learning
Disclaimer
Publications at Elearnmarkets.com are prepared to deliver general academic information. It does not intend to provide any professional advice relating to any situation or content. Nothing is explicitly or implicitly guaranteed with respect to the information provided herein.