Listen to this:
Wherever you go, your identity follows. From opening a bank account to making any kind of investments, an identity proof is a mandatory document asked by the service providers. The most frequent question on identity proof is – Do you have a Permanent Account Number (PAN) card?
Assuming that we all know what a PAN is and who all require it, the underlying confusion is the procedure for applying for a PAN card.
In this article, we have explained the simple procedure of applying for a PAN card. So that in case you don't have a PAN Card, you may apply for one, and ease the process of your future transactions which require your identity proof.
You can online apply pan card or through one of the facilitation centres registered with the National Securities Depository Limited (NSDL).
For the online application of pan card, click on the following block and proceed with the instructions given therein: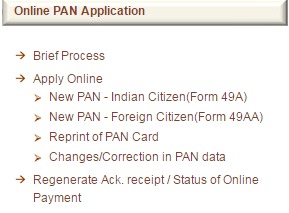 For applying through the facilitation centres: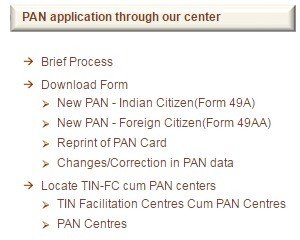 Here are the five steps to apply new PAN Card:
Step 1: For making an application for a PAN Card, you must first download a form.
In case you are a resident of India, download Form 49A.
If individuals are not citizens of India, they are required to download Form 49AA.
Step 2: After downloading the form, go through it thoroughly. You will require a recent passport-size colored photograph and any of the following documents as identity proof: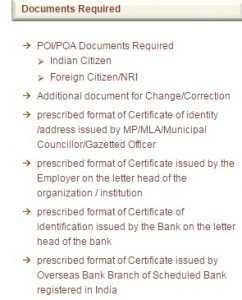 POI means Proof of Identity and POA means Proof of Address.
Step 3: Once you have filled the application form, submit it to nearest PAN facilitation center along with the required fee.

Step 4: When you submit the filled application form, you must mention the designation and code of the concerned Assessing Officer of the Income Tax department in the form downloaded by you. In case of any confusion, consult the facilitation center which will help you with the details required.
Step 5: The application fee required for filing the application form will be as follows: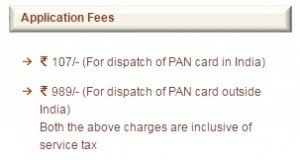 Step 6: After completing all the above steps and having applied to the facilitation center, you can also check the status of the PAN Card application by clicking on the link below: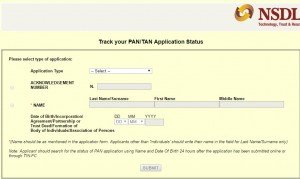 The government of India has provided a very descriptive and user-friendly procedure for online apply PAN Card. It is our duty to carry the right set of documents with us to avoid any interruption in our transactions.
Also Read: How to Open a Bank Account
Today we are required to quote PAN in most financial transactions we wish to enter into. PAN Card is not just an identity proof but is also one of the essential ten-digit numbers that help the income tax authorities to track all your financial data in one go.
We hope that this article has cleared all your confusion concerning applying for the PAN Card. In case you do not possess one, go ahead and apply for one by following the simple procedure mentioned above.
You can also join our course on Online NSE Academy Certified Capital Market Professional (E-NCCMP)
Bottomline
PAN's primary purpose is to bring a universal identification to all financial transactions and prevent tax evasion by keeping track of the monetary transactions of all taxpayers in India. We hope you found this blog informative and use it to its maximum potential in the practical world. Also, show some love by sharing this blog with your family and friends and helping us in our mission of spreading financial literacy.
Happy Investing!
You can also visit web.stockedge.com, a unique platform that is 100% focused on research and analytics.