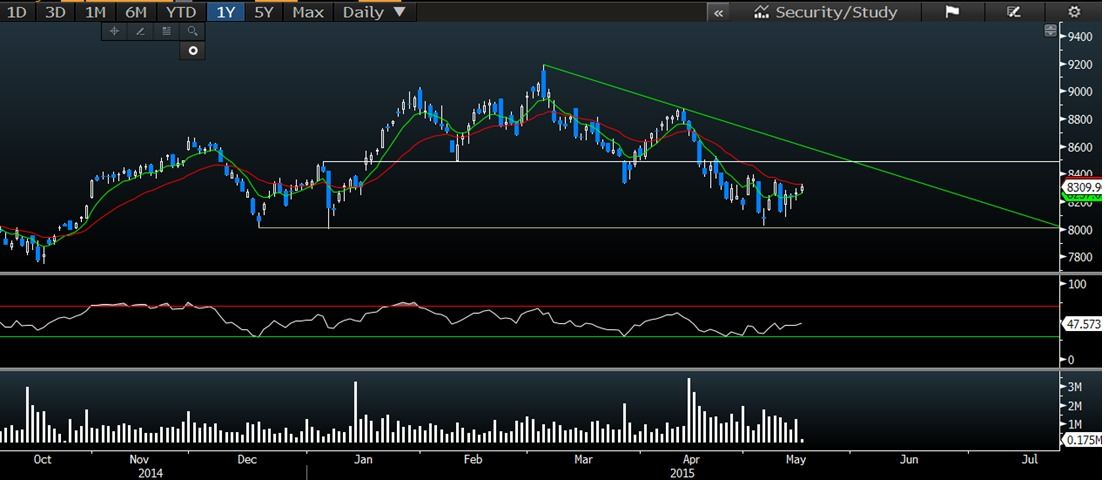 Trend showing lower highs, take support from 8000( area), and near term resistance is at 8500 (area). Can expect any strong buy above 8500.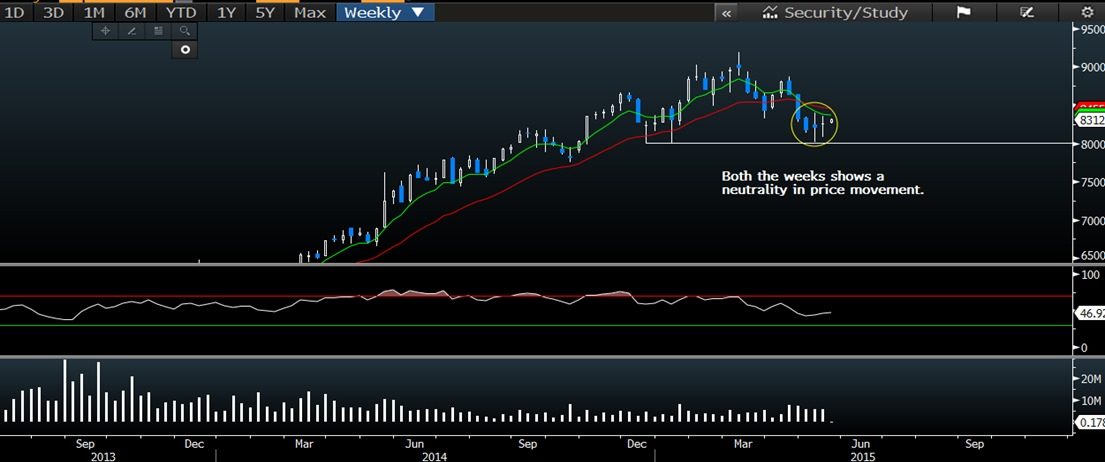 Last two week candle formed a Spinning top and a Doji pattern, which indicates that both Bulls and Bears are in control.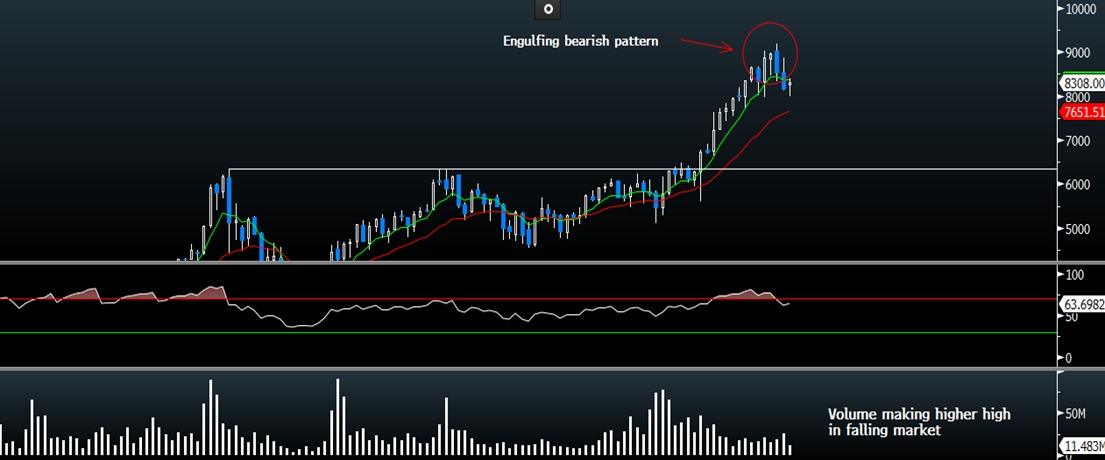 Monthly chart showing bearish move, with good volume support.