Market closes on a negative note with Union Budget announcement. As per the latest price action of last few days, we have seen the market was making indecisive candles. Today the market started in green but eventually as the budget progressed Nifty slides down.

Hourly Technical: On the Hourly chart, the index closed below the 200MA and others moving averages are also trading above the price. So a short term negative sentiment might take place in next trading hours.
Indicator RSI is trading at 35 level, Stochastic is below 10, ADX is above the 30 mark and the CCI is below the -200 level.
So there is weakness in the price. But due to sudden drop in price and, there could be a short term pullback towards the mean.
On the upside, the short term resistance would be at 11900 levels and if the price slides further 11750 would be the immediate support level.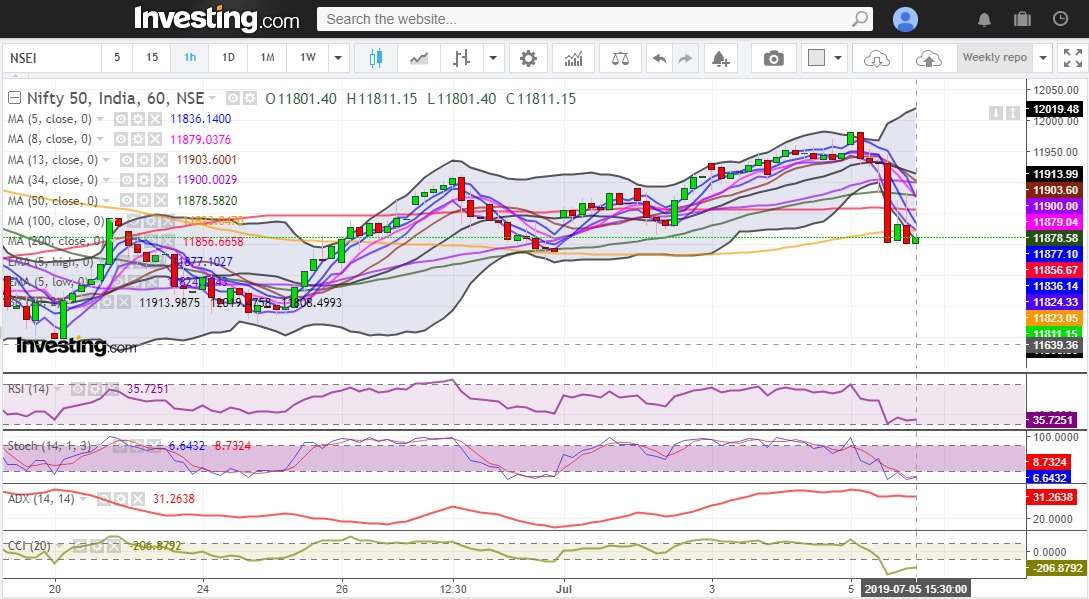 Daily Technical: The index has made a bearish Marubozu candle in the daily chart. 11985 level worked as a resistance today and 11800 has been the support for the index.
On the technical side, RSI is standing at its 50 level. Stochastic is also trading approx. 50 region, ADX is below 20 and the CCI is at 30 Mark.
So overall, these cannot be termed as a weakness. But in case price falls further, 50MA (presently trading at approx. 11725.74) and 100MA (presently trading at approx.11489.80) likely to act as a support.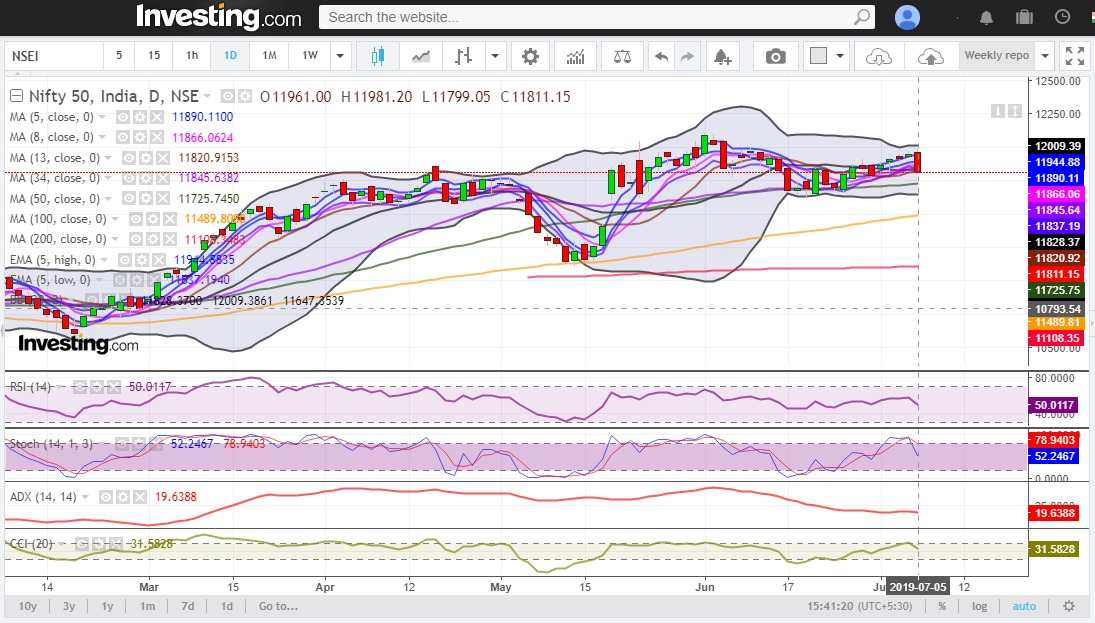 Weekly Technical: The index has formed a shooting start formation in the weekly chart. So technically, breaching the low (approx.. 11799.05) might infuse some negative momentum.
Technical indicators, RSI is trading at 60 level, Stochastic is at 70 mark, ADX is at 15 and the CCI is above the 50Mark.
So, no sign of strong correction from the indicator side. Only the price is suggesting possible reversal. In case price start falling the support would be at mid Bollinger line (trading at approx..11559.91 level). If the weakness extends, 11250 levels will also act as a potential support zone. On the contrary, if there is any pullback takes place resistance would be at 11900-11950 level.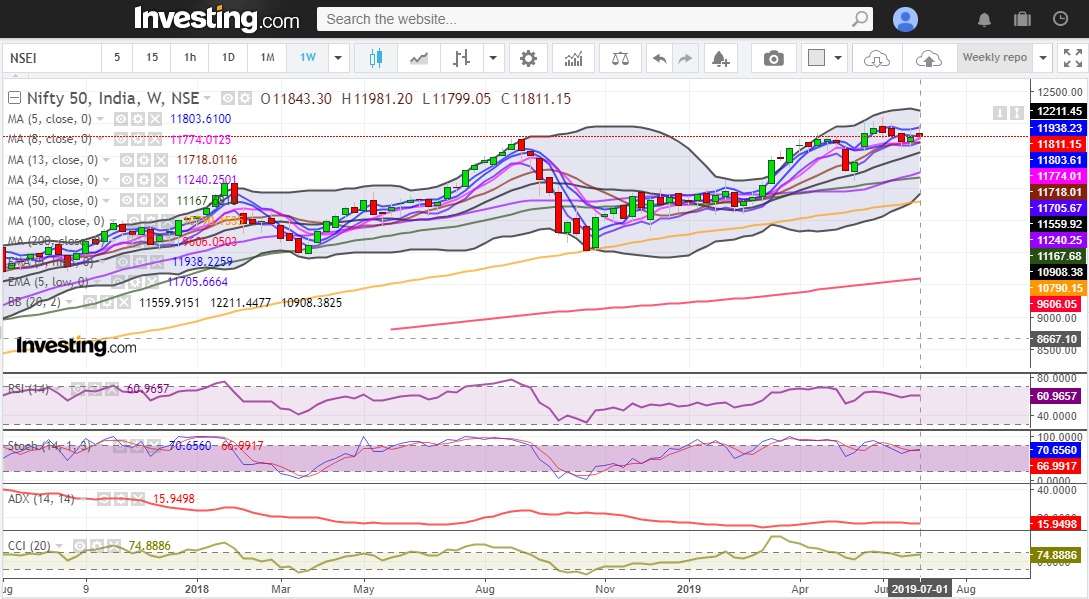 You can use StockEdge app to get cutting edge over others in both short term trading and investing. Here you not only get data at one particular place but can also create your own combination scans based on your own technical and fundamental parameter. See the video below to know about various features in StockEdge app.