Stock Market is a place which has made and broken many individuals, shaped the futures of many corporate & have guided the country's economy to a large extent. The process of investing in stock market affect our lives, decisions, thoughts & business on a daily & continuous basis.
Personally, I started with markets in the year 2004, as a new 15-year-old teenager. My first serious thought on the markets was the day the 2004 general Election results were declared and the BJP-led government lost the same, the stock markets in a pile of red & the incumbent Finance Minister Jaswant Singh comes to the media & explains that everything will be fine and there would be no policy changes.
That was the day when the stock markets caught my fancy. I started to relate things and connect the dots one by one after that. How everything is in a way or the other affecting the stock markets & the stock markets affecting even the smallest decisions of the country. Slowly I started understanding the markets, the macro parts, the micro parts & the ratios.
I personally believe that when you are new to a particular subject and there is no one to guide, you should create a set of questions or queries and figure out a solution so as to gather basic understanding on the subject. Here is the list of such questions which I developed for myself back in those days for which even I answered for myself.
Which is the right time for investing in stock market?
The answer to this question is very simple. There is no right time for investing in the stock market. You can enter the market anytime you want to. There are no set guidelines for this.
I entered the market in the year 2008 as an investor. Mind the word "investor". I never was or never will be a speculator. The best way to reap gains out of the tricky world of stock markets is to stay invested. I entered when there was a great fall & global recessions. I slowly & steadily kept on accumulating the stocks day by day, month by month & year by year.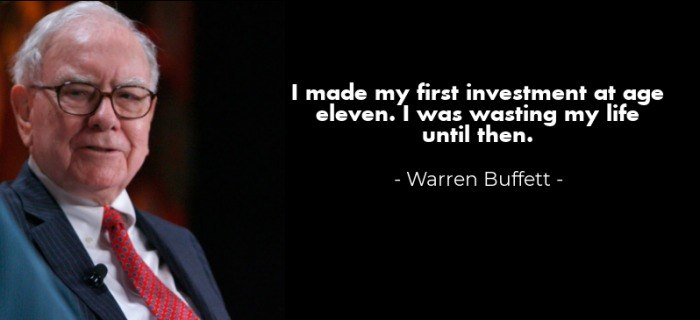 Why you should invest in Stock Market?
You won't be able to work your entire life & save your entire life. You need a channel partner to help you survive after a certain point of time. The stock markets & the mutual funds are the best partners one can have for those times.
The inspiration for this thought comes from my father, who's an avid investor in the stock market & mutual funds from the past 35 years.
The returns that stock markets have given have been phenomenal over the past many years at a stretch. The individual stocks or the index as a whole have given wonderful returns to the investors who have stayed invested over the period & have endured all ups & downs.
Gold was 10.5k levels per 10 grams in 2008 & markets rock bottomed to 7.5-8k levels for the SENSEX in March 2009. Currently, SENSEX is trading at 27k range & Gold is at 26.5k per 10 grams range. The markets have outperformed the metal that is considered a safe haven for investors.
For instance, Lupin Limited traded around Rs. 400 per share in the year 2010. In a span of mere 5 years, the share prices have soared up to Rs. 2100 per share, though it has given good corrections since 2015. This is the potential the stock markets possess.
This is why investing in stock market is a very important decision especially if you are aiming for the long term.
How to select stocks for making your investment?
This is a very tricky & personal question to everyone. Everyone has their own set of favourites, likes & dislikes. Segregate the sectors of which the stocks you like. You cannot have all the fruits in one basket.
Personally, I like logistics, private banking, minerals & natural resources & tyres. Everyone has to have their sectors spotted out. You need to be clear and fundamentally sound to invest. Having one company from each sector is far less appealing then having more variants from a limited number of sectors.
How to make an opinion about investing?
This is the best part. Opinions can be made in two ways. Firstly, the way most of the people make, i.e. by listening to the views of the others and repeating the two magical words "KHABAR AAYA". Secondly, by making an opinion through knowledge and hard work (small bit, not much!!)
Listening to the analysts & experts on the television channels like CNBC TV18 (they brought the share markets to each and every household), ET Now, etc and listening to the views of Mr. Sudarshan Sukhani, Ramesh Damani, Mrs. Lata Venkatesh, Ms. Sonia Shenoy is a far less attractive way then going to the roots and learning the way through which they interpret the markets.
Reading every minute detail on the newspapers like Economic Times, Business Standard, Mint, etc is a very nice way to develop this art of knowing which sectors & stocks to invest.
Also Read : Why Do People Think Mutual Funds Are A Good Idea?
Opinions should be generated with detailed facts, proper analysis & knowledge and not by mere thought, word of mouth or opinion of others. Why to rely on others for something when you yourself are capable enough to make an opinion & that also a decisive one.
Reading is a very good habit that needs to cultivate in each & every human being. It is the only way to achieve greatness through education & knowledge.
And the initiative of the President academy & elearnmarkets.com to spread financial literacy will be best served by cultivating this habit of reading. I personally love to read & it helps me make a strong opinion about the markets and it gives me a level of confidence & self ambition that I can do this.
Books like The Intelligent Investor by Benjamin Graham, Jugaad Innovation by Mr. Navi Radjou, Dr. Jaideep Prabhu & Dr. Simone Ahuja, Beyond 2020 by Late Dr. APJ Abdul Kalam are a few books that have really helped me to make a firm decision in investing.
Also read: Basic toolkit for stock market beginners
Who all can do investing in Stock Markets?
Anyone & everyone can invest in the stock markets. I hear a lot of hues & cries whenever the markets fall & people say the stock markets are not for the faint-hearted, "Saare Zameen Par" and many other negative things. Stock Markets & Mutual Funds are for everyone. It all depends upon your risk averseness.
If you have a high-risk appetite, go for high-value stocks directly. If you have a low risk or no risk appetite, go for mutual funds. Or. If you are someone like me, who like to balance things the right way, go for a mixture of both. That way you will be there to eat the profits stay invested long on both ends.
Stock markets & mutual funds are always there for a long term horizon. If you want to gather fruitful profits and have a safe capital, please STAY INVESTED!!!!
Start with a small capital, say Rs. 500 a month (I started with this amount in 2008) for investing in either Mutual Funds or Stock Markets. At the end of 5 years, you will have a corpus of Rs. 72000.00 without any extra hassles & the profits you will reap will be beyond imaginations!!
Do not play with your investments on a regular basis. Let them yield themselves and be rest assured, if you have invested in blue chips stocks & high rated mutual funds, in a horizon of 5 years, you will have almost made 5/6 times the money you had invested. I already gave an example of Lupin Limited.
Another example is TATA Pure Equity fund. The fund is now 15 times its face value almost in a span of 12 years. These are the returns you get when you are invested in the stock.
The stock markets do not come with a tagline for Men Only!! This is something that India lacks. The women of this country should be drawn to this sector.
The hand that rocks the cradle, rules the world! This is a true statement. They can also rule the capital markets of the country. A woman has all the capabilities; the only thing needed is the push & direction that needs to be shown to them.
If the housewives of this country start investing small amounts say Rs. 500.00 or Rs. 1000.00 a month, they will not only make a credible future for their families but also save enough in the span of 5/10 years that they will be financially free.
This is the financial literacy that needs to be spread in this country if we want to make our country a financially free country.
When can I start investing in Stock Market?
There is no fixed time to start investing in stock market. Rather you should start the very day you start earning money. Most people wait for dip or correction to invest but it is often seen that most of the time they end up not investing due to the pessimistic nature.
So instead of timing the market, you should start investing in stock market with a small amount every month. You should seek the help of an expert in case you do not have much knowledge of the market.
Start Today! There is no tomorrow to your financial freedom.
HAPPY INVESTING!