Listen to this:
With the arrival of winter sale in shopping malls, it seems that equity market is also not left behind. You talk about any asset class whether equities, commodities, real estate, etc; everything is undergoing a heavy discount sale.
The street is expecting that Nifty might further correct. Most of the good quality stocks like Dr Reddy's, State Bank of India; Axis bank etc are already trading at their 52 week low.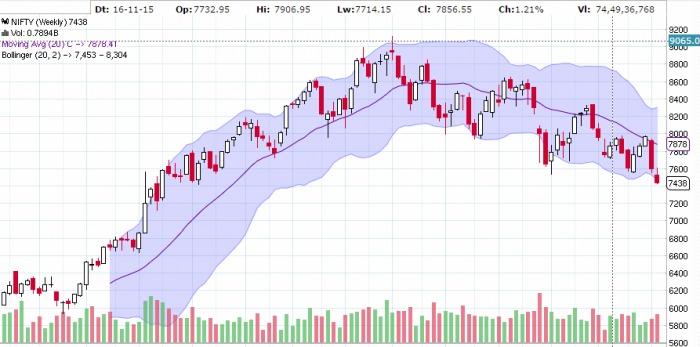 With the tumbling of Chinese economy and the slowdown in the global market, what do you think should be the right course of action?
If you ask me, I being a long term investor would not at all be worried with this kind of fall and rather excited to add stocks to my portfolio. However if you are a long term investor, then instead of predicting the future movement of the index, its sensible to keep investing systematically every month irrespective of the stock movement.
In case of any discount on your favourite apparel brand, you go crazy and immediately rush to the store to purchase the products. However this craziness is not seen in equities with most of the people. The people tend to stay away from the market though they are getting good quality stocks at throwaway prices.
In the economic forum held in Sri Lanka on 7th of January, George Soros, a legendary trader, said, "Global markets are facing a crisis and investors need to be very cautious…. China is struggling to find a new growth model and its currency devaluation is transferring problems to the rest of the world. A return to positive interest rates is a challenge for the developing world and the current environment has similarities to 2008"

Source- www.colombopost.net
He further adds, "China has a major adjustment problem….I would say it amounts to a crisis. When I look at the financial markets there is a serious challenge which reminds me of the crisis we had in 2008"

Let me tell you that retail participation has already declined this year and most of the people are waiting on the sidelines to get the clear direction of the market. If any situation occurs similar to 2008 crisis, be ready to buy the quality stocks at a deeper discount.
I believe that given the discounts in the market, it's a right time to start allocating a small portion of your funds in your favourite stocks and keep adding stocks to your portfolio as the correction deepens.
Stay happy and keep learning!!