Last evening on my way home, I was watching a few videos on Youtube. I came across the trailer of "Dangal"- an upcoming movie of Aamir Khan. It inspired me deeply and I being a market guy could relate few stock market lessons from the trailer which I have shared in this article.
"RRe medallist pedh pe nai ugte, unhe bananna padta hai pyaar se, mehnat se, lagan se….har khiladi ki dariya merra v sapda tha desh ke liye gold medal laane ka…..Jo main karna chata tha wo mara beta karke dikhawega, desh ke liye gold medal jittega apda betta"
(The medallist doesn't grow on trees, they are being made with love, effort, and passion…Like every player, I also had a dream to win gold for the country which I couldn't do….my son will do it and bring gold for the country)
After Aamir Khan's dream of winning gold in wrestling got ruined, he decided that he will make his son do the same for the country. The disappointment came in when his wife couldn't give birth to a male child and he was left with his daughters. Later, he decides that it's not the boy or a girl which matters to get gold for the country, it's gold that matters at the end.
"Dangal" in the share market
On being asked "why don't you invest in share market", I often hear similar replies from my friends and relatives that they do not have lump sum funds (very similar to Aamir's dream of a boy) to invest in the market.
Here are few stock market lessons which one can learn from the movie "Dangal"-
1. Don't underestimate your small savings (similar to girls in the movie)
Just like Aamir Khan (like everyone) in the movie initially believed that wrestling is not for girls and he waited long for a son to fulfill his dreams. But lastly, his dream was being fulfilled by his daughters.
Similarly, we often ignore our small savings in the hope that we'll start investing only when there's a lump sum capital. But these small savings if invested regularly over a bigger time frame can transform into big capital in the long term.
2. Start your investment (preparation) at the early age
Soon after he realizes that it's the gold that matters at the end, whether it's won by a boy or a girl, he started building and training them from a very early age when girls often roam around and play.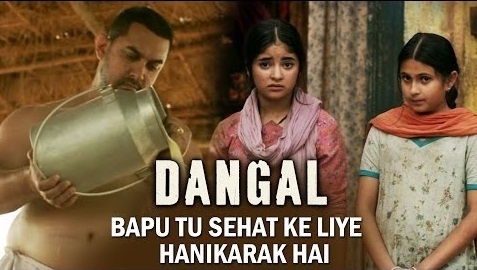 In the same way, the small savings which we often spend in watching a movie, shopping or going to restaurants, etc can be cut down and a part of it can go into your regular investments.
Moreover, we should teach our kids about the importance of money and investments (your kids might consider you as an "Haanikarak bapu", but by the time they are mature, the respect for you will increase manifold) so that they also develop the habit of savings and investing from the very early age so that they have a good capital base when they start their career and take stock market lessons.
Learn from Markets – Stock Market Made Easy
3. Champions are not made in a single day (Patience is the key):
The years of effort and dedication of the girls finally pay off in the end in the form of gold medals they won for the country.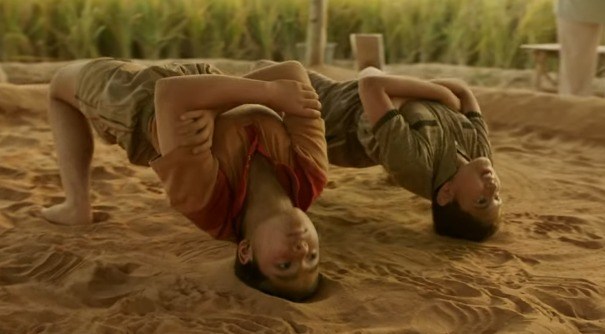 Similarly, the small investments made regularly in the market can create wonders in the long term (preferably 10-15-20 years). Stock-market has been a paradise for long-term investors and will continue to do the same.
One or two big stock idea is just enough to change your life over a longer time frame. One of the key elements is the compound interest which plays an important role in building wealth and is considered to be the eighth wonder of the world by Albert Einstein.
Also Read: How Does Power of Compounding Work?
4. Keep your eyes and ear open to find an opportunity in the market and make use of it when you get one
Seeing the aftereffect of the thrash to the guys by his daughters, Aamir Khan realized that he was under a misconception that wrestling as a sport is only for the boys. Soon after he realized his mistake, he started training his daughters intensively.
Also Read: 5 Finance Lessons from Bahubali Movie
Just like Aamir Khan spotted the opportunity and started working on the same, similarly you need to keep your eyes and ears open to search for good opportunities in the market. Moreover, just spotting the opportunity is not enough, rather you need to believe and act on the same.
5. Don't let noise in the market affect your decision
Aamir Khan in the trailer said that anything which will sway them (his daughters) away from wrestling, I will remove those things. The very statement of Aamir Khan in the movie talks about his level of dedication.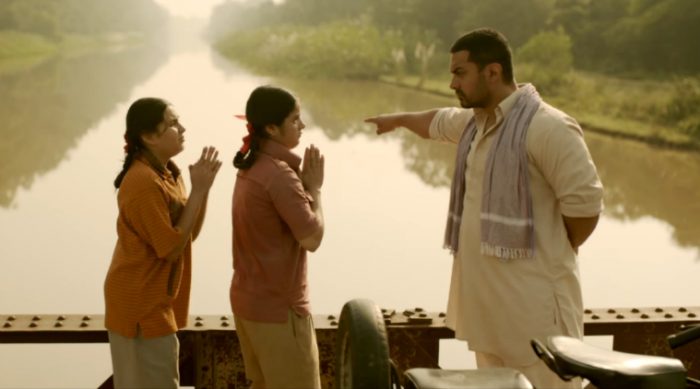 Similarly, in the share market, we are also surrounded by a lot of noise in the form of newspapers, business news channels, etc. It's for us to filter it and make use of it for our own benefit. Rather than basing our view based on such noise, you should conduct your own analysis before acting on the same.
Bottomline
"Dangal" is a sports-based film on the life of wrestlers Babita, Geeta, and their father. You have to watch the movie to see how the effort and struggle of the girls finally paid them at the end and the fabulous acting by Mr. Perfectionist.
As the movie turns out terrific and it would have changed your perceptions about a lot of things in life if we follow the stock market lessons that we learn from this movie. Above all, make your learning in finance a top priority to cope up with the fluctuations of dynamic money markets.
Once done with Dangal, you can learn more about stockmarkets through our sharemarket training.
In order to get the latest updates on Financial Markets visit Stockedge