Do you have a Jan Dhan account?
Are you aware of the recent withdrawal limit in Jan Dhan's account?
Reserve Bank of India (RBI) in order to protect innocent peasants and rural Jan Dhan account holder from the activities of money launderers has put a limit on Jan Dhan account.
These accounts were extensively used by black money holders to channel their funds. 
This step has been taken as a temporary precautionary measure soon after a lot of complaint being lodged against the misuse of such accounts.
Jan Dhan Account withdrawal limit for KYC accounts holders
While in a usual savings account, the withdrawal per week is set at Rs 24,000, which sums up to Rs 96,000 a month. RBI issued new guidelines on Wednesday for Jan Dhan account, according to which fully KYC compliant account holders can withdraw Rs 10,000 from their account per month.
Read More:  KYC – Know more about your client
Further withdrawal beyond Rs 10000 may be allowed by the branch managers only after judging the genuineness of such withdrawal and also have to provide the relevant document sto prove why the money is needed.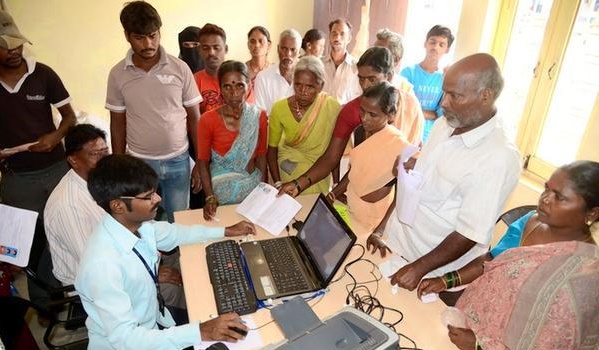 Bank withdrawal limit for Non-KYC account holders
The non-KYC complaint holders will be allowed to withdraw Rs 5000 per month on deposits done in old Rs500 and Rs1000 banknotes, with an overall limit of Rs10,000 per month.
RBI has clarified in its notifications that it would be applicable on Jan Dhan account accounts where old Rs500 and Rs1000 notes have been deposited from 9th November onwards.
On 8th November, Prime Minister announced that Rs. 500 and Rs. 1,000 notes will be removed from legal tender status.
Problems faced by the farmers
Such restrictions can lead to serious problems for the masses mostly in the rural areas where funds will be needed for the rabi crop.
The farmers who deposited money in their bank account for the sowing season now are restricted in the withdrawal of money.
Bottomline
The long queues were a common sight across all banks and post office to deposit or exchange the funds.
This was an important step with a huge surge noticed in Jan Dhan account deposits where more than Rs 21000 crore was being deposited in these accounts post-demonetization announced this month.
The Pradhan Mantri Jan Dhan Yojna (PMJDY) was launched on August 28, 2014, with a view to promoting financial inclusion and banking penetration but such misuse of this account is really sad.
Learn more about Banking & Insurance from our detailed module.
Deep dive into stock market analysis from StockEdge.