Government's bold move on the ban of old 500 and 1000 rupees to fight with black money and terrorism has been appreciated by the economist and the entire nation.
It was a very important step towards improving tax compliance and broadening of the formal economy.
There are big queues outside every bank in the country to exchange the demonetized 500 and 1000 rupees note.
Though it has affected the lives of millions of Indians in the short term the broader picture seems very bright.
The newly introduced 2000 rupees note is of magenta colour with the image of Mangalayan printed at the back of the note which portrays India's first venture in interplanetary space.
The new notes have already entered the market and it has been designed in such a way that it's very difficult to forge.
But it's always better to have an idea about the ways to check the authenticity of the new notes.
Let's take a quick look at the distinguishing feature of the new 2000 rupee note-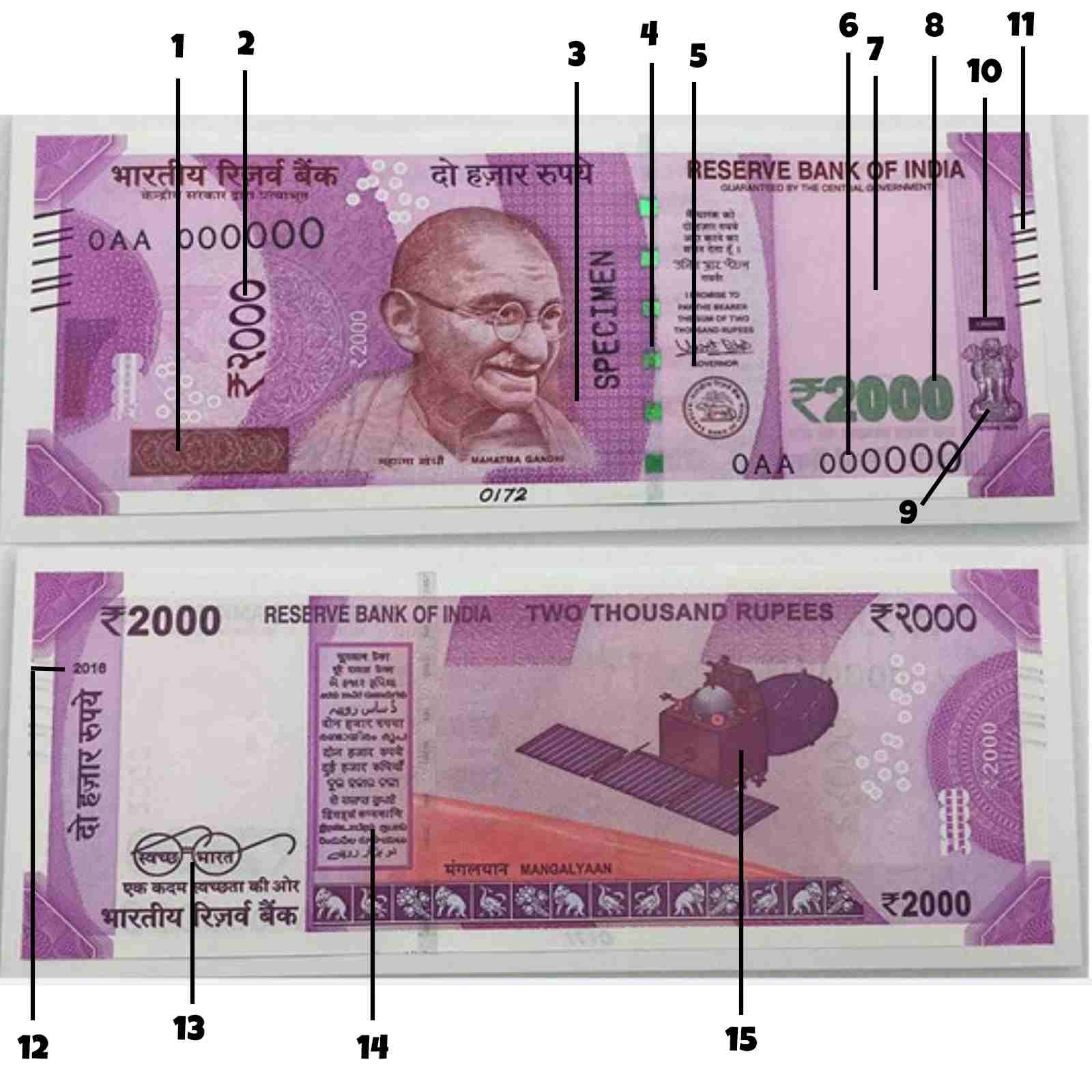 1. Latent image with denominational numeral
2. The denominational numeral is written in Devanagari
3. Rs '2000' and 'RBI' in Micro letters written on the left side of the banknote
4. The security thread has inscriptions of RBI,'Bharat' in Devanagari and numeral with colour shift. The thread colour changes from green to blue when the note is tilted.
5. Governor's signature with Promise Clause, Guarantee Clause and RBI emblem is towards the right
6. It's a number panel with numerals growing from small to big
7. The watermark image of Mahatma Gandhi
8. The denominational numeral changes colour from green to blue.
9. The presence of Ashoka Pillar emblem on the right.
10. Rs 2000 written in raised print in the horizontal rectangle
11. Seven angular bleed lines are in raised print
12. The printing year of the note
13. The logo of Swachh Bharat along with the slogan
14. Language panel with "Rupees 2000" written in various Indian languages
15. Motif of Mangalyaan
Also Read: Procedure of Withdrawal and Exchange of 500 and 1000 rupees notes
Bottomline:
So next time, you have a Rs 2000 note, don't forget to check the points mentioned in this blog against your 2000 note.
Do give your feedback by writing to us by using the comment box below.
To watch videos on different financial topics you can check our youtube channel.
Happy Learning!!