Soon after the news of demonetization, all banks across the country are flooded with people to exchange, withdraw or deposit their funds. So if you are saddled with the serpentine queues at the ATMs and banks, there's good news for you. Introduction of Micro ATMs.
The government has announced the introduction of Micro ATM in order to help people stuck in the current scenario. The government has given directions to banks to introduce around 2,00,000 such ATMs out of which 1,10,000 ATMs in rural areas and about 90,000 in urban and semi-urban areas.
These Aadhar enabled micro ATMs do around 70000 transactions per week and it will definitely reduce some stress on the banks and ATMs across the country.
You must be wondering what exactly is micro ATM?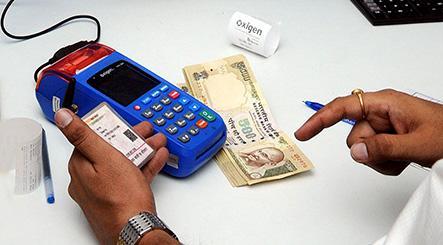 What is Micro ATM
Micro ATMs are GPRS enabled portable device which looks very similar to card swiping machine. It is Aadhaar compatible since it has a fingerprint scanner attached to it. This machine comes to your place in an ATM van.
This machine was initially introduced to provide banking services in remote locations, but soon after the demonetization of currency, the government decided to use it to overcome the cash problem in the country.
The customer just needs to use his/her debit card just like it is used in ATM and once the card is swiped, it gets connected to the core banking system. Soon after the money gets debited or credited from the account (as the case may be)..
Services offered by Micro ATMs
The following services are offered-
1. Withdrawal of cash
2. Transactions using your debit card
4. Balance enquiry
5. Mini statements

Benefits of Micro ATM Van
1. It can provide banking services in the far-flung remote locations
2. Very low set-up cost
3. Portability of the device
4. Savior during the demonetization process (like present scenario)
How micro ATM works?
The bank representative will carry the Micro ATM van to the place in an ATM van where needy people can make use of the machine to conduct the above-indicated services.
The machines have a fingerprint sensor mechanism and GPRS connectivity.
It is connected to the core banking system and when the user inserts the debit card, the person's detail is fetched from the server and operation is conducted accordingly.
Bottomline
The government has reduced the currency exchange limit to Rs 2000 from the earlier Rs 4500 w.e.f. from 18:11:2015.
Moreover, now you can withdraw Rs 2,50,000 for marriage purpose from the KYC compliant account.
Know the places where you can still use your old 500 and 1000 rupees note.
Soon after the demonetization Payment Banks have emerged as a saviour to the common people, unlike the Micro ATMs.
You can also know what Payment banks are and what services they offer?
Happy Learning!!